// EAR BUDS // 10 FAVORITE SONGS WEEK OF 2.24.17 //
featuring :: The Bookshop Band, Lana Del Rey, Nvdes, The Shins, Middle Kids, Holly Miranda & The New Asylum Choir, Willie Nelson, Matthew Good, Norma Jean Martine & Satellite Hearts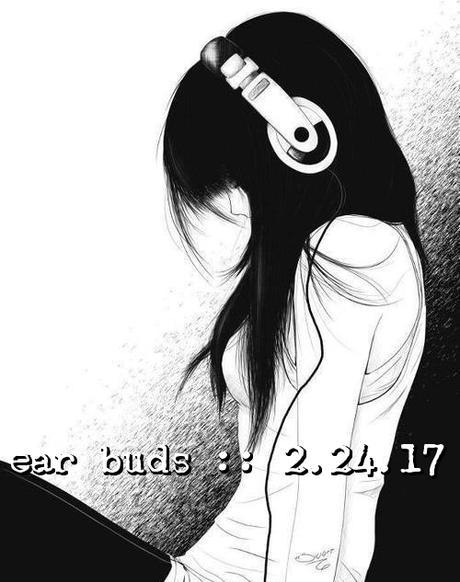 HERE ARE THE 10 SONGS IN HEAVIEST ROTATION THIS WEEK AT VENTIPOP:
1
The Bookshop Band :: "How Not To Woo A Woman" :: @TheBookshopBand :: New Album Accidents and Pretty Girls out now
The Bookshop Band are Beth Porter and Ben Please. They write songs inspired by books, and play them in bookshops. Yes, please.
---
2
Lana Del Rey :: "Love" :: @LanaDelRey :: New Album About U out now
"You get ready, you get all dressed up
To go nowhere in particular
Back to work or the coffee shop
Doesn't matter cause it's enough..."
---
3
Nvdes :: "Don't Fvck Your Neighbor" :: @nvdesmusic :: Latest EP Life With Lobsters out now
Warning: Explicit Lyrics, NSFW
"NVDES is a creative collective curated, produced and co-performed by Josh Ocean. NVDES has honed his prowess for crafting compulsive summery tracks, brimming with the energy of trophouse and punk, campfire folk and hyphy rap, '50s surf and '90s alternative." - Bandcamp
---
4
The Shins :: "Mildenhall" :: @TheShins :: New Album Heartworms out 3.10.17
"The Shins have a new album called Heartworms coming out March 10, 2017. Mildenhall is the name of a town in Suffolk, England where James Mercer, the man behind The Shins, relocated as a fifteen year old with his family from the States to the military airbase located there. The song anyhow is a perfectly realized evocation of both times past and life continued." - It Starts With a Birthstone
---
5
Middle Kids :: "Never Start" :: @MiddleKidsMusic :: Self-Titled EP out now
This is the second time we've featured Middle Kids on Ventipop. Obviously, we are picking up what they are putting down...or we just have an affinity for all things having to do with being the middle child. Us and Jan Brady.
---
...Lend Me Your Ears...
NEVER MISS A SONG
Email Address
*
"One good thing about music, when it hits you, you feel no pain." 
― Bob Marley
---
6
Holly Miranda & The New Asylum Choir :: "Midnight Oil" :: @hollymiranda :: Official Site
"For this Standing Rock protest song "Midnight Oil," Miranda enlisted 28 people — including Daily Show creator Lizz Winstead, TV On The Radio's Kyp Malone, Ani DiFranco and Saturday Night Live castmember Sasheer Zamata — to really blow out the choral arrangement that closes the song. Unlike many star-heavy songs of solidarity in the past, "Midnight Oil" is lovely, focused and (actually) uplifting." - NPR
---
7
Willie Nelson :: "A Woman's Love" :: @WillieNelson :: New Album God's Problem Child out 4.28.17
Legend and icon, Willie Nelson, will release God's Problem Child, his first album of all new material since 2014's Band of Brothers, on April 28th. The project features 13 tracks, seven of them written by Nelson. The album also includes a tribute to Merle Haggard, "He Won't Ever Be Gone," and Nelson's humorous response to rumors that he has died, "Still Not Dead." - Rolling Stone
---
8
Matthew Good :: "I Miss New Wave" :: @mattgood :: I Miss New Wave Beautiful Midnight Revisited EP out now
"The world is screaming
I miss new wave and real intent..."
---
9
Norma Jean Martine :: "Still In Love With You" :: @NJeanMartine :: New Album Only In My Mind out now
Norma Jean Martine is a singer, songwriter and multi-instrumentalist born in New York, now living in the UK via a stint in Nashville. The talented Norma Jean wrote, or co-wrote, every track on her debut album, Only In My Mind.
---
10
Satellite Hearts :: "16:12" :: @SatelliteHearts :: Soundcloud Channel
"It's like The Clash infused with unpolished 80's brat punk that trekked through the 60's while flirting with bell-bottomed psychedelics". Established in December 2009 in Yardley, Pennsylvania, Satellite Hearts has released two albums (Imperial Green & Desire Forces The Flow), one single (Doing Things Right), and one EP (Four To The Floor) respectively since then.  The band continues to write, record, and perform along the east coast of the United States, while residing in Philadelphia, PA. - Satellite Hearts Official Site
---
2.24.17 MUSIC RELEASES
FROTH, THE FEELIES, CLAP YOUR HANDS SAY YEAH, CLOSENESS, DIRTY PROJECTORS, ALLAN RAYMAN, WESLEY STACE, HIPPO CAMPUS, MODERN ENGLISH, LITTLE BIG TOWN, LEIF VOLLEBEKK, RHIANNAN GIDDENS, DAMS OF THE WEST, ODDISEE, OLD 97s & SUN KIL MOON
EAR BUDS :: 10 SONGS WE LOVE THIS WEEK :: 2.24.17~ FIN.
-xxx-
---
---