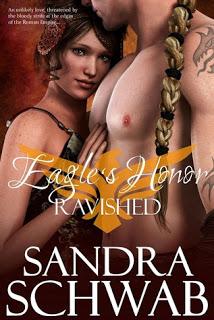 ABOUT THE BOOK: A barbarian warrior, an enemy of Rome.A sheltered young woman, the daughter of a Roman officer.
An unlikely love, threatened by the bloody strife at the borders of Roman Empire.
AD 190: When a fever ravages her father's fort and kills her family, Livia has to leave Britannia behind and make a new home for herself in Rome. Lost in a world of grief, she finds little delight in the glittering capital of the empire. Nothing can penetrate the gray fog of her grief—except for the cool blue eyes of the slave Leontius, a barbarian warrior, a former gladiator, a man she ought to fear. And yet, she cannot help but crave his touch, even though he is an enemy of Rome; even though, should he ever manage to flee, he would unleash the anger of his tribe upon the border of the empire.
  READ A SAMPLE:
MY REVIEW:


Eagle's Honor: Ravished by Sandra Schwab
My rating: 4 of 5 stars
Eagle's Honor: Ravished by Sandra Schwab is a 2016 publication. I was provided a copy of this book in exchange for an honest review.
I never pass up the chance to read a historical romance set in ancient times, especially these days when these types of novels are far and few between.
Set in AD 190, Livia, the daughter of a Roman officer, loses her entire family to a cruel illness. She is sent to live with her aunt in the bustling city of Rome, where she is exposed to opulence and open sensuality. Her aunt's boredom prompts her to buy a barbarian slave for her own amusement, something that shocks Livia, but this Germanic warrior only has eyes for her.
Adelar has been enslaved after a vicious Roman attack, but when he sees a chance to escape, he doesn't hesitate, his only regret being he must leave the sweet Livia, his little sparrow behind.
But, when Livia finds herself kidnapped after a battle, taken to the forts outside of Rome as a prisoner to a tribe whose language she can't understand, the last person she ever expected to see was her Barbarian, her aunt's escaped slave.
While she is considered the enemy among his tribe, Adelar will brook no violence against his little sparrow, nor allow her to be used as a pawn. But, he tries to resist his feelings for her, knowing it will only complicate matters. The longer he waits to make a decision about what to do with her, the harder it becomes to let her go.
But, it is only a matter of time before Livia will become a bargaining chip between her uncle, who is most certainly looking for her, and Adelar and his tribe. Her only hope being that there will not be a bloody battle between them.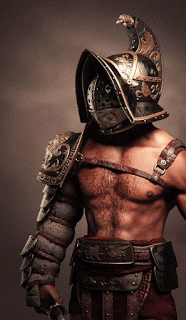 I love forbidden love, where a couple is divided by class or duty or conflict, but still manage to find a way to be together. Those types of stories make for the most romantic and epic love stories, and the most satisfying.
I loved Livia because she was a humble, loyal, and honest, but was not biddable or a doormat, she had courage and fought for the love she knew was right.
Adelar is proud, fierce, brave, and a mighty warrior, but was also sweet, tender, and passionate. I did get frustrated with him a time or two, but of course Livia puts him in his place, but good!
This story is highly sensual, very sexy, but also emotional, with lots of true romance, mixed with intrigue and suspense, all presented in a well-balanced fashion.
GET YOUR COPY HERE:
https://www.amazon.com/Eagles-Honor-Ravished-Sandra-Schwab-ebook/dp/B01F7O8Z14/
http://www.barnesandnoble.com/w/eagles-honor-sandra-schwab/1123772934
ABOUT THE AUTHOR: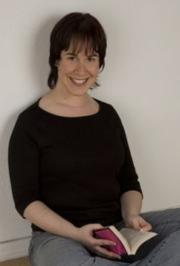 Sandra Schwab started writing her first novel when she was seven years old. Twenty-odd years later, telling stories is still her greatest passion, even though by now she has exchanged her pink heart-dotted fountain pen for a computer keyboard (black, no hearts). She lives in a suburb of Frankfurt on the Main, Germany, with a cat, a duck, a sewing maching, and altogether too many books.
She is currently working on the relaunch of her three older historical romances and is also planning to release two new novels this year.
BOOKS BY SANDRA
Springtime Pleasures (2013)
Betrayal (2013)
Bewitched (2008, relaunch 2013)
Castle of the Wolf (2007, relaunch 2013)
The Lily Brand (2005, relaunch 01/2014)
CONTACTING SANDRA
Website: Sandra Schwab
Blog: Sandy's Chatterblog
Facebook: Befriend me or like me