Young children don't realize that they make choices every day…what toy to play with, sharing or not sharing a toy and eating or not eating what is put in front of them just to name a few.
Being able to make choices is empowering. That is the function of interactivity in E-learning programs. When a young child has the opportunity to experience the outcomes of making choices and sees the results immediately, it makes decision-making seem like a safe and good thing to do. It helps a child develop the confidence to make decisions in real-time situations.
We teach our children to be safe. We encourage them to share, to be a friend, to play fair, to be honest, and to behave well. We hope when they are faced with a situation that challenges what we have taught them, they remember what we said and make the right decision. Unlike riding a bike or crossing a street it is not possible to give our child practice runs in all the life skills situations they may encounter.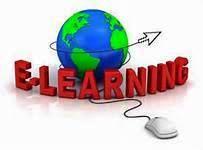 E-learning programs do just that; they give our children practice runs for making good choices when faced with life situations.
E-learning learning programs also have other attributes that make decision-making attractive to preschoolers. They ask the child using the program to help the animated, cartoon characters to make decisions. While this makes decision-making less personal to a child, it also fosters a sense of responsibility for helping a character make the right decision.
E-learning content is always consistent and is not affected by differences in an instructor's performance resulting from tiredness or the time of the presentation. E-learning programs are less intimidating, as a child can make an incorrect choice and go back and correct it without feeling that others will know about it.
E-learning programs reinforce what is being taught through engaging the child in interactive decision-making. This reinforcement tends to result in higher content retention rates than a presentation that talks about life skills decision-making.