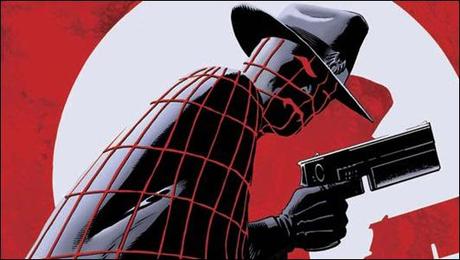 Here are the May 2012 solicitations from Dynamite Entertainment.
THE SPIDER #1




32 pages FC • $3.99 • Teen +
Written by DAVID LISS
Art by COLTON WORLEY
Covers by ALEX ROSS (25%), JOHN CASSADAY (25%), FRANCESCO FRANCAVILLA (25%), RON LESSER (25%)
One of the greatest pulp characters of all time is now re-launched into the 21st century! The world knows Richard Wentworth as a decorated war hero and the son of a wealthy industrialist – but only a few confidants know the truth. As New York City slides into violence and despair, Wentworth has transformed himself into a force of justice as The Spider! With only his wits, his technology, and his pistols to aid him, he fights a one-man war against crime, but when a mysterious new villain threatens the city with an unspeakable horror, it may be more than even The Spider can handle. How far will a sane man go to restore order to an insane world?
---
THE SHADOW #2





32 pages FC • $3.99 • Teen +
Written by GARTH ENNIS
Art by AARON CAMPBELL
Covers by ALEX ROSS (20%), HOWARD CHAYKIN (20%), JOHN CASSADAY (20%), JAE LEE (20%), RYAN SOOK (20%)
Lamont Cranston and Margo Lane fly west on Pan Am's fabulous China Clipper- but the golden age of air travel might just mean fiery death above the clouds for our heroes. In Shanghai, Major Tateo Kondo of Japanese military intelligence puts his own plans in motion, while his American counterparts struggle to catch up. The Shadow battles aerial assassins and worse in The Shadow #2!
---
BARRY SONNENFELD'S DINOSAURS VS. ALIENS HC
From the minds of acclaimed filmmaker, Barry Sonnenfeld (Director of the "Men In Black" Films), and superstar graphic novel creator, Grant Morrison (Batman, The Invisibles, Action Comics, 18 Days), comes "Dinosaurs Vs. Aliens." The story focuses on a secret world war battle that was never recorded in our history books. When an alien invasion attacks Earth in the age of the dinosaurs, our planet's only saviors are the savage prehistoric beasts which are much more intelligent than humanity has ever imagined.
---
THE BIONIC MAN #10


32 pages FC • $3.99 • Teen +
Written by KEVIN SMITH w/ PHIL HESTER
Art by JONATHAN LAU
Covers by ALEX ROSS (main), JONATHAN LAU (1:10)
Washington D.C. lies in ruins, O.S.I. headquarters is occupied by a hostile cyborg army, Steve Austin's bionic parts are failing, and the cybernetic madman known as Hull holds Jaime Summers in his unbreakable grip. It may be too much to ask for a happy ending now, but we guarantee an exciting one. Be there for the conclusion of Kevin Smith's epic reinterpretation of the beloved hero.
---
THE BIONIC WOMAN #3

32 pages FC • $3.99 • Teen +
Written by PAUL TOBIN
Art by LENO CARVALHO
Cover by PAUL RENAUD
The Bionic Woman is smashing down mansion doors and kicking holes in yachts, dodging bullets in the tropics and turning super-spy in the Mediterranean, all in a frenzied quest to uncover the real secrets behind the Mission, and shut them down once and for all. But she's not the only one on a hunt, and she's about to find out that you should never kick a hole in a yacht you're on and that not all bullets can be dodged.
---
THE BOYS #66

32 pages FC • $3.99 • Mature
Written by GARTH ENNIS
Art by RUSS BRAUN
Cover by DARICK ROBERTSON
The last Boys story begins with some very shady goings on in Moscow, as an old friend runs into some unexpected trouble. Butcher announces a promotion that doesn't please everybody, Annie makes a decision that horrifies Hughie- and in the aftermath of last issue's super-carnage, Vought-American begin the struggle for survival. Part one of the six-part The Bloody Doors Off.
---
JENNIFER BLOOD #15

32 pages FC • $3.99 • Mature
Written by AL EWING
Art by KEWBER BAAL
Cover by TIM BRADSTREET
Jen Fellows will do anything she has to for her family. Jennifer Blood will justify anything she has to for revenge. Eventually, something had to give. This issue: everything changes.
---
THE NINJETTES #4
32 pages FC • $3.99 • Mature
Written by AL EWING
Art by EMAN CASALLOS
Cover by ADMIRA WIJAYA
How did Chelsea Buwick become Taki, Warrior Queen? Who were Ice Three and why were they wearing spandex tracksuits in 2006? Why does Russ The Barman keep screaming about rampaging supervixens? How come Ray was wearing that giant wedding cake in issue #1? Are we finally going to tell you what happened in Kennebunkport? Yes. Yes, we are.
---
JENNIFER BLOOD ANNUAL #1
32 pages FC • $4.99 • Mature
Written by AL EWING
Art by MARCOS MARZ
Cover by SEAN CHEN
The year is 1987, and Jennifer Blood doesn't exist yet. Neither does Jen Fellows. Instead, there's only Jessica Blute, daughter of Sam Blute, six years old going on seven and very happy in her world… even though it's about to come to an end.
---
GREEN HORNET #28


32 pages FC • $3.99 • Teen +
Written by ANDE PARKS
Art by IGOR VITORINO
Covers by PHIL HESTER (50%), STEPHEN SADOWSKI (50%)
Pure Kung Fu action comes to a small town! It's the beginning of a new era for Green Hornet in Century City, following the Outcast storyline. Now, the new Green Hornet and Kato hit the road in search of Mulan's father, Hayashi. The original Kato has gone looking for a connection to his youth. What he has found will teach the new Green Hornet team that deadly danger isn't exclusive to the streets of Century City.
---
GREEN HORNET VOL. 4: RED HAND TP

160 pages FC • $19.99 • Teen + • (C:0-1-2)
Written by PHIL HESTER, ANDE PARKS
Art by IGOR VITORINO, RONAN CLIQUET
Cover by JONATHAN LAU
Red hand. One of the world's most proficient assassins-for-hire. He's killed presidents, CEOs, generals and housewives. He's killed just about everything that walks the earth on two feet. Before all that, he was Hayashi Kato's protégé. Now, Redhand's sights are set dead center on Hayashi and his current pupils, the new Green Hornet and Kato.
One by one, Red Hand is picking off Century City's undercover heroes, working his way up to a final confrontation with the man Redhand blames for his own loss of humanity- the original Kato. The stakes have never been greater for Britt Reid and company.
This collection features Issues 16-21 of the hit series as well as a complete cover gallery by Phil Hester, Jonathan Lau and Brian Denham.
"…this is one of my favorite comics being published today. Highly recommended" – MAJOR SPOILERS
---
WARLORD OF MARS #20


32 pages FC • $3.99 • Mature
Written by ARVID NELSON
Art by DANIEL SAMPERE
Covers by JOE JUSKO (50%), LUCIO PARRILLO (50%)
Issus is dead, but her high priest has activated a doomsday device that will destroy Mars's fragile atmosphere. Before they can shut it down, John Carter and his son Carthoris have to figure out where it is! Helping them is Linea, a beautiful black Martian princess with a very special heritage. Linea and Carthoris start to click, and a union between the black and red races could be just what the wounded planet needs. But unknown horrors await the young lovers at the end of their quest.
---
WARLORD OF MARS: DEJAH THORIS #15
3

2 pages FC • $3.99 • Mature

Written by ROBERT PLACE NAPTON
Art by CARLOS RAFAEL
Covers by PAUL RENAUD (50%), FABIANO NEVES (50%)
Following her possession at the hands of the Boora Witch, Dejah leaves Helium and her family and sets out on a quest of redemption. She has faced many of Barsoom's challenges, but now she will face them as never before: ALONE.
---
DEJAH THORIS AND THE WHITE APES OF MARS #2


32 pages FC • $3.99 • Mature
Written by MARK RAHNER
Art by LUI ANTONIO
Covers by BRANDON PETERSON (main), ALÉ GARZA (1:10)
First they were forced to watch from hiding while the men in her party were torn apart and eaten by white apes. Now an unarmed and vastly outnumbered Princess Dejah Thoris and her female friends must flee for their own lives in an ancient, dead city! The apes are still hungry. No-holds-barred horror and suspense like you've never seen in John Carter's world. And it just keeps getting worse.
---
WARRIORS OF MARS #4 (of 5)

32 pages FC • $3.99 • Mature
Written by ROBERT PLACE NAPTON
Art by JACK JADSON
Cover by JOE JUSKO
The return of the Thither people has forced an uneasy alliance between John Carter and Gullivar Jones. Fighting side by side, they venture into unknown regions to try to rescue Dejah Thoris and stop the Thither King from using the power of Gullivar's carpet to change the face of Barsoom.
---
VAMPIRELLA #19




32 pages FC • $3.99 • Teen +
Written by ERIC TRAUTMANN
Art by JOSÉ MALAGA
Covers by PAUL RENAUD (25%), LUCIO PARRILLO (25%), ALÉ GARZA (25%), FABIANO NEVES (25%)
Old enemies resurface, Dracula is on the prowl, and Vampirella struggles with the machinations of both her foes and her supposed allies, Cestus Dei. And in the face of intrigue and violence, a terrifying scheme, hatched beneath the city of Seattle is on the verge of casting all that lives into a sea of blood.
---
VAMPIRELLA VS. DRACULA #5 (of 6)

32 pages FC • $3.99 • Teen +
Written by JOE HARRIS
Art by IVAN RODRIGUEZ
Cover by JOSEPH MICHAEL LINSNER
Vampirella and Dracula have battled through the ages, drawn to each other like kindred souls yet tearing each other to pieces in a clash of stubborn wills, white hot hatreds and deepest, darkest desires. They've spilled blood, drank even more, and left a wake of destruction behind them to span the ages. Now, caught between a past unremembered and a present that seems to shift by the day, these time-tossed titans of the vampire breed find themselves unable to resist their animal attraction any longer. And as timelines fold and realities crumble before the climax of their union, an old story comes to a painful close… while a new, bloody saga is born!
---
VAMPIRELLA: THE RED ROOM #3 (of 4)



32 pages FC • $3.99 • Teen +
Written by DAN BRERETON
Art by JEAN DIAZ
Covers by DAN BRERETON (33%), FABIANO NEVES (33%), ALÉ GARZA (33%)
Trapped in a labyrinth of passages in the bowels of Rigger's compound, Vampirella stumbles onto an ancient creature locked away from the world, once supremely lethal and cunning, now decayed in mind and body. Her only chance to survive the night lies in rousing the legendary beast to lash back at its torturers.
---
LORD OF THE JUNGLE #6



32 pages FC • $3.99 • Mature
Written by ARVID NELSON
Art by ROBERTO CASTRO
Covers by LUCIO PARRILLO (50%), PAUL RENAUD (50%), FRANCESCO FRANCAVILLA (1:10)
Cannibalistic man-apes… pirates… gigantic crocodiles… horny gorillas… Tarzan and Jane Porter have survived a lot! But they will face their most devious adversary yet – not in the jungle, but on the mean streets of Baltimore. Jane has attracted the unwanted attention of a notorious gangster, who wants to marry her so he will appear "respectable". Normally Jane would tell him to take a hike, but her father is deeply in the gangster's debt! Tarzan travels halfway around the world to save her, but his savage instincts threaten to rip him and Jane apart forever. Don't miss Lord of the Jungle #6: The Light of Civilization, the thrilling conclusion to the lord of Greystoke's first adventure!
---
LORD OF THE JUNGLE ANNUAL #1

32 pages FC • $499 • Mature
Written by MARK RAHNER
Art by SERGIO FERNANDEZ DAVILA
Cover by LUCIO PARRILLO
Tarzan finds himself the prey in a jungle hunt led by a blowhard Yankee mogul named Sykes. Several bodies and a series of mind games later, Sykes' plan unfolds: bring the captive ape-man to New York City for the Match of the Century against undefeated master of the fighting arts, Starker the Suplative!
---
JUNGLE GIRL OMNIBUS VOL. 1 TP

248 pages FC • $29.99 • Teen + * (C:0-1-2)
Written by DOUG MURRAY, FRANK CHO
Art by ADRIANO BATISTA
Cover by FRANK CHO
Experience adventure like never before as Frank Cho (Avengers/X-Men), Doug Murray (Red Sonja, The 'Nam) and Adriano Batista (Red Sonja, Jennifer Blood) present JUNGLE GIRL! Action, excitement, twists and thrills await as Jana, the undisputed queen of the jungle, travels from the heart of a mysterious jungle to the depths of an uncharted sea to battle dinosaurs, cannibals, mermen and sea monsters in an attempt to save a band of stranded outsiders on the savage island that she calls home!
Collects the entire series (all 11 issues!) and features all of the covers by Frank Cho and Adriano Batista.
---
FLASH GORDON: ZEITGEIST #7


32 pages FC • $3.99 • Teen +
Written by ERIC TRAUTMANN
Art by DANIEL INDRO
Covers by ALEX ROSS (main), FRANCESCO FRANCAVILLA (1:10)
As Ming prepares for the final offensive against the Earth, Flash Gordon — and allies both new and old — moves against Ming's palace. Fighting alongside his fellow Earthmen, the brilliant Dr. Zarkov and the beautiful Dale Arden, Gordon leads a rebel band into the teeth of Ming's fearsome defenses. But will even the universe's greatest hero be in time?
PRAISE FOR DYNAMITE'S FLASH GORDON: ZEITGEIST #1:
"This is a promising start to Dynamite's latest attempt to revive a classic comic icon." – IGN
"Flash Gordon: Zeitgeist is an exceptional introduction to the series, one that feels at home on Earth and in outer space. Both writer Eric Trautmann and artist Daniel Indro perfectly mix that fantastic and wicked world of Ming the Merciless, with the nostalgic and hopeful one of Flash Gordon. With the hunt now on for the 20th century's most evil mind, Flash Gordon: Zeitgeist will no doubt continue to thrill." – Broken Frontier
"…Dynamite has done it again with this revival of an old familiar franchise. I can't wait to read more." – Comic Vine
"The set up here is well paced and the art work by Daniel Lindro has a real classic, pulp fiction quality to it. Bottom line: If you like sci-fi and 1930′s-40′s period drama, then this book is for you. Highly recommended!." – Comic Hype
---
MERCILESS: THE RISE OF MING #2

32 pages FC • $3.99 • Teen +
Written by SCOTT BEATTY
Art by RON ADRIAN
Cover by ALEX ROSS
As the saga of Ming continues, the would-be world conqueror moves one step closer to ruling all of Mongo. But Ming's deviously imagined schemes are complicated by a fetching beauty selected to be a ritual sacrifice to the insatiable Sharkmen! Who will prevail? Even on pitiless Mongo, Ming the Merciless knows that blood is thicker than water!
---
VOLTRON #6

32 pages FC • $3.99 • Teen +
Written by BRANDON THOMAS
Art by ARIEL PADILLA
Cover by SEAN CHEN
How did a brilliant scientist go from being a devoted husband and father to becoming the worst despot the universe has ever known? In issue #4, you witnessed Zarkon pushed to the edge of sanity by crushing loss and absolute failure—now, learn how a quest for revenge took everything else from him, leading down a dark path that claimed countless lives and terrorized the galaxy for decades. One of his many victims demands answers, but will anything he hears change his mind about the fateful decision made well before he put the gun to Zarkon's head? Two stories of pain and retribution collide in "Devil You Know," as the first arc of Generation Voltron comes to an impossible end…
---
VOLTRON: YEAR ONE #2

32 pages FC • $3.99 • Teen +
Written by BRANDON THOMAS
Art by CRAIG CERMAK
Cover by ADMIRA WIJAYA
Their cover blown, Space Explorer Squadron #686 is trapped behind enemy lines, and the prisoner they've been tasked with retrieving is not what they thought he was. And with their friends and teammates pinned down and running out of time, will Keith and Hunk disobey orders and risk everything to save them? Only one thing is certain…central command deliberately misled Sven and his team about their target, and they're now fighting for their lives as a result. If #686 can make it back alive, there'll be hell to pay. First things first though…
---
GEORGE R.R. MARTIN'S A GAME OF THRONES #8

32 pages FC • $3.99 • Mature
Written by GEORGE R.R MARTIN
Adapted by DANIEL ABRAHAM
Art by TOMMY PATTERSON
Assisted by the enigmatic Littlefinger, Lord Eddard Stark delves deeper into the death of his predecessor as the King's Hand, but the answers he finds only cast a wider net of suspicion over a royal court already reeking of corruption and treachery. Meanwhile, in the icy environs of Castle Black, the bastard Jon Snow learns a lesson in bravery and brotherhood from a self-confessed coward, Samwell Tarly.
---
KIRBY: GENESIS – CAPTAIN VICTORY #8

32 pages FC • $3.99 • Teen +
Written by STERLING GATES
Art by STEVE SCOTT
Cover by SEAN CHEN
Following last issue's shocking and terrible losses to the Galactic Rangers, the crew of the Dreadnaught Tiger mourn the death of their captain. Ambassadors from all over the galaxy have come to Galactic Center to pay their respects to the fallen hero. Somewhere in the massive crowd, however, is an assassin bent on destroying the surviving members of Galactic Command! It's up to Mister Mind and Tarin to ferret out the killer, before they add another death to the already-growing list of lost Rangers!
---
KIRBY: GENESIS – SILVER STAR #7

32 pages FC • $3.99 • Teen +
Written by JAI NITZ
Art by JOHNNY DESJARDINS
Cover by SEAN CHEN
Silver Star journeys to Mars to a prison that holds only one creature. Silver Star is looking for Tyx, an imp from the 9th Dimension. Tyx is Silver Star's biggest fan, and he broke into our dimension to play with his favorite hero, Silver Star! But someone or something has gotten to Tyx. Can Silver Star contain an adversary more powerful than he? Guess again.
---
THE LONE RANGER VOL. 2 #5

32 pages FC • $3.99 • Teen +
Written by ANDE PARKS
Art by ESTEVE POLLS
Cover by FRANCESCO FRANCAVILLA
Stampede! Part three of the "Hanging" story line finds Lone Ranger ready to swing from the gallows of a town called Utopia. Tonto has made his way back from death at the bottom of a canyon, but now he has just one chance to save the Ranger. Taking that chance could leave both heroes dead, along with half of Utopia's citizens. It's a deadly stampede of justice, as the Hard Country arc nears its thunderous conclusion.
---
ARMY OF DARKNESS VOL. 3 #4

32 pages FC • $3.99 • Teen +
Written by ELLIOTT R. SERRANO
Art by MARAT MYCHAELS
Cover by TIM SEELEY
It's a rumble in the jungle as dark forces break loose in Brazil and it will take the combined might of Ashley J. Williams and his female counterpart from a parallel world to stop it! Who will survive the confrontation and make it to the cliff-hanger ending that will have Army of Darkness fans screaming for more?
---
WITCHBLADE / RED SONJA #4 (of 5)

32 pages FC • $3.99 • Teen +
Written by DOUG WAGNER
Art by CEZAR RAZEK
Cover by ALÉ GARZA
Glory be to Red Sonja, bearer of the Witchblade!! Against her will, the She-Devil with a Sword now bears the Witchblade. The ancient artifact won't separate from Sonja until it touches the only weapon able to wound the dark angel Ragniel – Sonja's Hyrkanian blade. In modern times, Ragniel has taken Sara's daughter Hope captive and decides the Witchblade must be destroyed. The race is on as Sara frantically searches for the Sonja's mythical sword and Ragniel's disfigured minions hunt Sara.
---
QUEEN SONJA #31

32 pages FC • $3.99 • Teen +
Written by LUKE LIEBERMAN
Art by MILTON ESTEVAM
Cover by LUCIO PARRILLO
Queen Sonja learns the price of breaking her vows to the Goddess as the tournament turns to chaos and ruin. As enemies beset her on every side, can Queen Sonja find the assassin who threatens to plunge her realm into bloodshed?
---
RED SONJA VOL. 10: MACHINERIES OF EMPIRE TP

128 pages FC • $19.99 • Teen + • (C:0-1-2)
Written by ERIC TRAUTMANN
Art by NOAH SALONGA, PATRICK BERKENKOTTER
Cover by PAUL RENAUD
Red Sonja — mercenary, thief, and slayer — arrives in Khorshemish, capital city of the mighty nation of Koth. With enemies on all sides, the She-Devil With a Sword finds herself at a crossroads between rival families, all vying for the kingdom's throne. Amid such intrigues, there's always a chance for profit, and Sonja's roll of the dice throws her into a snakepit of old grudges, ancient magicks, and arcane sciences…with the fate of a kingdom at stake.
Issues 56-60, plus a complete cover gallery.
---
ROBERT JORDAN'S WHEEL OF TIME: THE EYE OF THE WORLD #25

32 pages FC • $3.99 • Teen +
Written by ROBERT JORDAN, CHUCK DIXON
Art by MARCIO FIORITO
Cover by JEREMY SALIBA
Robert Jordan's fantasy epic continues here! Rand and Mat are running themselves ragged, unable to afford lodging or food, and unable to perform for any money without attracting darkfriends… but they are close, so close, to Caemlyn. It's the last village before the city, and evil is lurking everywhere – especially in their dreams. Will they make it to the city before they're found out?
---
WAREHOUSE 13 VOL. 1 TP

128 pages FC • $19.99 • Teen + • (C:0-1-2)
Written by BEN RAAB, DERIC HUGHES & more
Art by BEN MORSE & more
Enter a world of endless wonder as Syfy's smash-hit dramedy makes its comic book debut! When a series of sudden, unexplained sinkholes appear beneath the streets of Rio de Janeiro, the Warehouse team heads down to Brazil in the middle of Carnival to uncover the cause. What they discover is that someone is using an ancient artifact to move massive chunks of earth and mine huge, underground gold deposits. With the ground becoming increasingly unstable, our heroes find themselves in a race to retrieve the artifact before the entire city collapses! Written by the writers of Warehouse 13, this thrilling, 5-issue action-adventure/mystery series has been bagging and tagging fans of the show and new readers alike!
---
THE LAST PHANTOM VOL. 2: JUNGLE RULES TP

192 pages FC • $19.99 • Teen + • (C:0-1-2)
Written by SCOTT BEATTY
Art by EDUARDO FERIGATO
Cover by ALEX ROSS
"JUNGLE RULES" picks up just moments after Kit Walker's dynamic leap of faith at the conclusion of THE LAST PHANTOM: GHOSTWALK, as Kit decides to leave behind the charitable Walkabout Foundation headquartered in order to return to war-torn Bengali, home to the previous twenty Phantoms that came before him.
But the road back is, of course, fraught with danger at every turn… even for a Man Who Cannot Die. Bengali's blood-soaked military junta may be the least of Kit's problems when he is forced to face the secret history of the Phantoms and the resurrected ghost of his own father!
Collects issues 7-12, The Last Phantom Anunal #1 and a complete cover gallery.
---
DARK SHADOWS #8

32 pages FC • $3.99 • Teen +
Written by MIKE RAICHT
Art by GUIU VILANOVA
Cover by FRANCESCO FRANCAVILLA
Barnabas the hunted! What does he have to do with the mysterious deaths of multiple children in a nearby town? Could it be true that Barnabas is to blame? He doesn't know for sure but he has vowed to get to the bottom of it. With Barnabas' recent memory problems and need to fulfill his blood lust he fears the worst.
---
ZORRO RIDES AGAIN #11 (of 12)
3

2 pages FC • $3.99 • Teen +
Written by and cover by MATT WAGNER
Art by JOHN K. SNYDER III
We've reached the penultimate issue in Matt (MAGE, GRENDEL) Wagner's epic run on Zorro! Witness the beginning of the end in issue #11 of Zorro Rides Again!
---
JIM BUTCHER'S THE DRESDEN FILES: FOOL MOON #6
32 pages FC • $3.99 • Teen + • re-solicit
Written by JIM BUTCHER, MARK POWERS
Art and cover by CHASE CONLEY
Harry's barely survived an attack by the legendary loup-garou — a werewolf of unimaginable power and ferocity — but the worst is not over yet. A building full of Chicago police officers has been utterly savaged. With the deaths of friends and strangers alike weighing on his conscience, Harry comes face to face with the one person who might be able to unravel the mysteries tearing apart his life: himself…
---
THE LIVING CORPSE VOL. 1: EXHUMED TP

176 pages FC • $19.99 • Teen + • (C:0-1-2)
By KEN HAESER & BUZ HASSON
The Living Corpse and his vampire friend, Lilith, must fight their way through a sleazy Nosferatu, a pissed-off Skunk Ap… I mean Bigfoot, the Invisible Man and the US Corpse Corps— the best and brightest dead marines brought back to life as cyborgs by the evil Doctor Brainchild! And it all leads to the final confrontation with The Living Corpse's son, Agent Romero in a bloody battle that not everyone will survive!
Collecting issues #1-6 of the hit series, along with all of the series covers and more!
---
- The Comic Book Critic