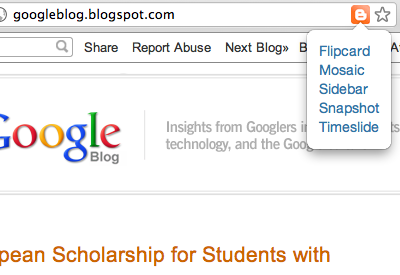 Last week I announced to you on the blog 5 views (Dynamic Views), by applying the most advanced web technologies, Blogger has given readers a new space and interactive readerblog easier. To switch to Dynamic Views Just add / view at the end of your blog address. Now with one extension for Google Chrome browser you will not have to do manual work on that just click on the extension's icon to switch back and forth between views.
Chrome Extension that I want to mention is Blogger Dynamic Views developed by Google.
This extension will display the Blogger icon in the address bar of Chrome browser every time I visit one blogspot page and you can click on it to switch back and forth between views. Simple is not it?
Of course you can disable this extension at any time by Disable in the Settings> Tools> Extension.