Today, Dwight Howard was introduced in Houston. After much anticipation, there's still a lingering question as to whether or not these guys have the potential to win right now or not. What do you think? Darin Ford weighs in.
Now that all of this hullabaloo is over, we can finally sit, reflect, watch and enjoy. Today the Houston Rockets introduced their newest acquisition, Dwight Howard.
Click here to go to Webpage.
What does this mean for the Rockets?
Championship? No.
Best in the West? No.
Top four in the West? No.
Still a work in progress? Absolutely.
In a world of talented and deep teams in this day in age of the NBA we see one thing that the Rockets are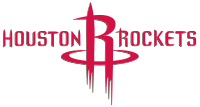 Are the Rockets ready for a
Championship?
missing sorely. A bench. Now, does that mean that this team isn't still in the works to succeed still? No, they will. But  not as much as they would with a more developed roster. Now, the decision to stray away from signing players while still courting D12 was smart -- due to cap constraints of course. But here's the thing, do have a few impressive young pieces that will help make a difference down the road if the team doesn't fill out in the rest of this season.
Here's the anticipated starting lineup in Houston next season:
PG - Jeremy Lin
SG - James Harden
SF - Chandler Parsons
PF - Omer Asik
C - Dwight Howard
After that, there's really not much left. Forwards like Terrence Jones and Greg Smith will have to be pieces of the future paired with backup point guard, Patrick Beverly. If Head Coach Kevin McHale can get the ear of Dwight Howard, we might see a top five team in Houston for the 2013-2014 NBA Season. If not, it won't be much!