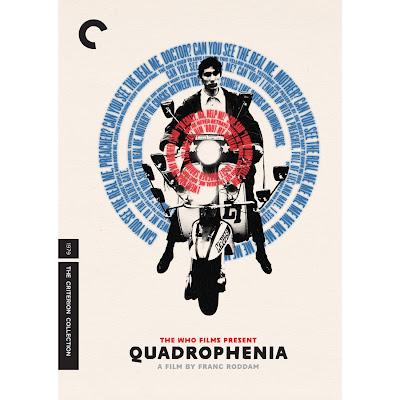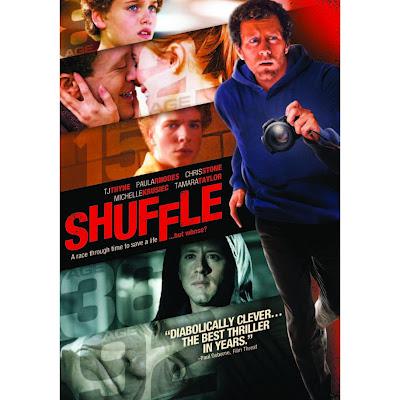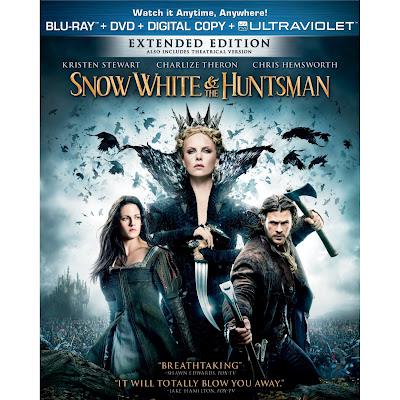 By Allen Gardner
QUADROPHENIA (Criterion) Franc Roddam's 1979 film based on The Who's classic rock opera tells the story of working class lad Jimmy (Phil Daniels) struggling to find his identity in a rapidly changing Britain, circa 1965. Jimmy is a "mod," a youth movement dedicated to wearing snappy suits, driving Vespa motor scooters bedecked with side mirrors, popping amphetamines and obsessed with the new sound of bands like The Who and The Kinks. Their other pastime is engaging in bloody brawls with "rockers," throwbacks to the 1950s, who listen to Elvis and Gene Vincent, wear leather biker gear, grease in their hair and drive massive motorcycles a la Marlon Brando in "The Wild One." Often cited as a worthy successor to "Rebel Without a Cause" as the greatest angry youth picture ever made, it is that and more, including a first cousin to the "kitchen sink" dramas of scribes John Osborne, Shelagh Delany, and Paddy Chayefsky. Cast to perfection, with memorable early turns from now-familiar faces like Ray Winstone, Philip Davis and Sting (effortlessly charismatic as mod leader Ace Face), along with names who oddly didn't go on to bigger things, particularly Leslie Ash as gorgeous but troubled femme fatale Steph. Blu-ray version is especially vibrant and evocative. A modern classic, not to be missed. Bonuses: Commentary by Roddam, cinematographer Brian Tufano; Interview with producer Bill Curbishley; Interview with sound engineer Bob Pridden; Archival interviews and documentaries; Trailers. Widescreen. Dolby and DTS-HD 5.1 surround.
LONESOME (Criterion) Mostly silent classic from 1928 from filmmaker Paul Fejos set in and around Coney Island during the Fourth of July weekend, follows two lonely people who meet, fall in love and then lose each other in the holiday crowd. Loaded with (then) high-tech techniques like color tinting, superimposition, fast cuts, a moving camera and three scenes with synched sound and dialog. A lost gem in every definition of the term, as are two other Fejos films featured on this disc: "The Last Performance" and "Broadway." Also available on Blu-ray disc. Bonuses: Commentary by film historian Richard Koszarski; Visual essay from 1963 on Fejos by Paul Falkenberg; Audio interview with cinematographer Hal Mohr. Full screen. Dolby 1.0 mono.
WEEKEND (Criterion) Not to be confused with Jean-Luc Godard's 1967 classic of satire and excess, this quiet, contemplative film from the UK depicts a romantic encounter that turns into a whirlwind romance between two vastly different young men and is a stunner. 2011 film honestly portrays the complexities of modern gay life and how the dynamics of all romantic relationships are completely universal. Fine work from newcomers Tom Cullen and Chris New and from writer/director/editor Andrew Haigh. Also available on Blu-ray disc. Bonuses: Interviews with cast and crew; Behind the scenes footage; Audition footage; Featurettes; Two short films by Haigh. Widescreen. Dolby and DTS-HD 2.0 surround.
CITIZEN GANGSTER (IFC Films) Scott Speedman stars as real-life bank robber Edwin Boyd, a frustrated actor in post-WW II Canada whose lack of opportunities led him to a life of crime. In short time, Boyd finds that he is not only the Great White North's most notorious bank robber, but one of its biggest celebrities, as well. Speedman is terrific in the lead and ably carries the film, which mostly succeeds in spite of some impediment due to what can only be assumed to be budgetary constraints. Fine support from Kevin Durand, Kelly Reilly and Brian Cox. Bonuses: Interviews; Trailer. Widescreen. Dolby 5.1 surround.
THE HEINEKEN KIDNAPPING (MPI) True story of the 1983 kidnapping of beer baron Freddy Heineken (Rutger Hauer) in Amsterdam is told in two parts, first from the POV of the youthful gang of amateurs who plan the deed, then from Heineken himself, as he plots his revenge once gaining his release. Hauer is the whole show here, and when the film focuses on him, it's dynamite and a true testament to his lasting star power and old-school charisma. Up to then, it's a largely by-the-numbers story of a gang who can't shoot straight. A mixed bag, but worth the watch to see Hauer work his magic. Also available on Blu-ray disc. Bonuses: Featurette; Trailer. Widescreen. Dolby and DTS-HD 5.1 surround.
SNOW WHITE AND THE HUNTSMAN (Universal) Mostly-successful reimagining of the classic fairytale features Kristen Stewart as an older Snow White who finds her life on the line after evil Queen Ravenna (Charlize Theron) puts a contract on her life, with a mead-guzzling huntsman (Chris Hemsworth) charged with delivering the fatal blow. When the seasoned warrior instead falls in love with the fairest maiden in the land and trains her to be a badass warrior in her own right, they bring the fight back to the queen's doorstep. Loaded with eye-popping visuals and eye-gouging battles that are wonderfully staged, and a witty, intelligent script, a real surprise for those of us who went into the film with our tongues planted firmly in-cheek. Fine support from veteran actors Ian McShane, Bob Hoskins, Ray Winstone, Nick Frost, Eddie Marsan and Toby Jones. Also available on Blu-ray disc. Bonuses: Featurettes; Commentary by cast and crew; Feature-length version and unrated director's cut. Widescreen. Dolby 5.1 and DTS-HD 7.1 surround.
JUAN OF THE DEAD (eOne) The dead rise up and start walking the streets of Havana, hungering for human flesh with only a 40 year-old slacker named Juan left to become a reluctant hero. Lots of pointed political satire is let loose along with geysers of blood in this tired retread of the far superior "Sean of the Dead," which was wise enough to make its social commentary integral to the plot and out of the foreground. Some nice bits (pun intended) scattered throughout, but really, enough already with the zombies and the vampires! Widescreen. Dolby 5.1 surround.
FREELANCERS (Lionsgate) One can only hope that Robert De Niro has been very generously compensated for the slate of turkeys he's appeared in over the past decade. Of the lot, this might rank at the top of the poultry list. Produced by and starring Curtis "50 Cent" Jackson, playing the son of a slain NYPD officer who joins the force and falls in with his father's former partner (Guess who—"You talkin' to me?") who leads a group of rogue cops given to vigilante justice. Forest Whitaker, another Oscar-winner who was hopefully well-paid, co-stars along with Dana Delany and Ryan O'Nan in this straight-to-video head-scratcher. Also available on Blu-ray disc. Bonuses: Commentary by director Jessy Terrero and Jackson; Deleted scenes; Featurettes; Trailers. Widescreen. Dolby and DTS-HD 5.1 surround.
UMBERTO D. (Criterion) Vittorio De Sica's 1952 masterpiece remains an enduring classic and the definition of neorealism. An elderly pensioner in Rome struggles to make ends meet for himself and his beloved dog during Italy's postwar recovery. Simple and unforgettable tale of survival and the loss of humanity in the face of modernization and "progress." Also available on Blu-ray disc. Documentary on De Sica from 2001; Interview with actress Maria Pia Casilio; Trailer. Full screen. Dolby 1.0 mono.
LA PROMESSE (Criterion) Luc and Jean-Pierre Dardenne's debut feature from 1996 announced the arrival of a major new voice in modern filmmaking. Story of a teenager (Jeremie Renier) who gradually comes to terms with his father's making a living through exploitation of undocumented workers. Gritty and realistic, the brothers' documentary roots come through as they depict their hometown of Searing, Belgium in less-than-flattering terms, not to mention the utter moral ambiguity of their characters. Searing and powerful, not to be missed. Also available on Blu-ray disc. Bonuses: Featurettes; Interviews with cast and crew; Trailer. Widescreen. Dolby and DTS-HD 5.1 surround.
ROSETTA (Criterion) Jean-Pierre and Luc Dardenne's follow-up to "La Promesse" is another powerful, veritie portrait of human nature. A young woman struggles to hold onto a job that will support her and her alcoholic mother. Simple and straightforward, that's literally told from Rosetta's point-of-view from start to finish, with the camera seemingly perched on her shoulder. Won the Palme D'Or at Cannes in 1999 along with Best Actress for lead Emilie Dequenne. Also available on Blu-ray disc. Bonuses: Interview with the Dardennes, cast and crew. Trailer. Widescreen. Dolby and DTS-HD 2.0 surround.
SAFE (Lionsgate) Jason Statham stars as Luke Wright, a former NYPD cop who finds himself acting as a protector for young Mei, a Chinese math prodigy wanted by the Russian and Chinese mobs as well as a cadre of corrupt cops. Slick, exciting and suspenseful, but surprisingly helmed by writer/director Boaz Yakin, whose previous efforts like "Fresh," "A Price Above Rubies," and even the Disney-fied sports epic "Remember the Titans," showcased the work of a thoughtful filmmaker who took his time. This high-octane thriller is strictly by-the-numbers, but entirely serviceable and worth a look. Also available on Blu-ray disc. Bonuses: Commentary by Yakin; Featurettes. Widescreen. Dolby and DTS-HD 5.1 surround.
WHERE DO WE GO NOW? (Sony) A group of religiously-mixed women in a remote Lebanese village, divided between Muslims and Christians, unite to try and keep the town's men from starting a religious war. Charming and clever film deftly mixes drama with sharp comedy and satire, with the oft-mentioned query "Would there be as many wars if women ran the world?" put to a very relevant test. Winner of numerous awards and accolades at film festivals around the world, for good reason. Also available on Blu-ray disc. Bonuses: Featurettes. Commentary by director Nadine Labaki. Widescreen. Dolby and DTS-HD 5.1 surround.
A BEGINNER'S GUIDE TO ENDINGS (eOne) Refreshingly off-the-wall black comedy about a trio of siblings (Scott Caan, Jason Jones, Paulo Costanzo) whose father (Harvey Keitel) tells them they only have a short time to live due a sketchy medical trial he signed them up for ten years earlier. After dad dies, the trio decides to return home to Niagara Falls to reverse a lifetime of screw-ups in one day. Quirky and zany in the extreme, your enjoyment will depend on your tolerance for this very odd brand of humor which requires more than a bit of willing suspension of disbelief. Nice support from Tricia Helfer, J.K. Simmons. Bonuses: Featurettes. Widescreen. Dolby 5.1 surround.
QUICK (Shout Factory) A former gang member-turned-motorcycle messenger finds himself the puppet of a mad bomber when his passenger, a famous pop singer, puts on a helmet booby-trapped with an explosive device that the bomber threatens to detonate if the messenger doesn't deliver a series of deadly explosives around the city within a fixed time limit. Pulse-pounding thriller could be summed up as an Asian take on "Speed" scaled down to two wheels and that would be an apt description. It's one hell of a fun ride, but when you look at it too closely, the "made in USA" label can be seen a bit too clearly. Also available on Blu-ray disc. Bonuses: Featurettes; Trailers. Widescreen. Dolby and DTS-HD 5.1 surround.
SHUFFLE (Screen Media) Lovell Milo (T.J. Thyne), struggling with his wife's recent death, finds himself trapped living his life out of order, forced to wake up each day at a different age, on a different day of his life in order to solve a very personal mystery. One part "Memento," one "Groundhog Day," with a dash of Rod Serling and Alfred Hitchcock for good measure, writer/director Kurt Kuenne ("Dear Zachary") has delivered a unique work that almost manages to overcome its micro-budget roots, until a sappy conclusion nearly sinks the whole thing. On the whole, an impressive debut from a very talented filmmaker. Bonuses: Trailer; Featurettes; Black & white version. Widescreen. Dolby 2.0 stereo.
CLEANSKIN (eOne) Sean Bean stars as Ewan, a British intelligence agent tasked to take out a terrorist cell operating inside London, led by the vicious Ash, a British-born law student-turned-extremist. Ewan finds the line between government agent and cold blooded terrorist blurring as he begins pushing his moral envelope to bring Ash down. Rock-solid thriller is somewhat reminiscent of the Sly Stallone classic "Nighthawks," but in the best way. Nothing new here, but it's so well done, that minor sin is quickly forgotten. Also available on Blu-ray disc. Bonuses: Featurette. Widescreen. Dolby and DTS-HD 5.1 surround.
WHITE VENGEANCE (Well Go USA) Epic war tale set in Feudal China during the fall of the Qin Dynasty follows one-time friends Lui Bang (Leon Lai) and Xiang Fu (Feng Shaofeng) turned rival warriors who do battle for rule of the land in one of history's most brutal conflicts, known as the Feast at Hong Gate. Sweeping saga is gorgeously made, with some truly magnificent spectacles throughout. Also available on Blu-ray disc. Bonuses: Featurettes; Trailers. Widescreen. Dolby and DTS-HD 5.1 surround.
MY SUCKY TEEN ROMANCE (Dark Sky Films) Made by 18 year-old Austin, TX. prodigy Emily Hagins on a micro-budget, this charming teen comedy follows a spread of vampirism around a suburban town's geeky high school population, when the school's dorks should be gearing up for the annual SpaceCON convention that's hitting town. While obviously hitting many potholes due to its budgetary constraints and the non-pro status of its participants, it's also precisely this lack of polish that gives the film its charm, in addition to the fact that it never takes itself seriously for a moment. Bonuses: Commentary by Hagins, producer Paul Gandersman; Featurettes; Deleted scene; Short film; Blooper reel; Trailer. Widescreen. Dolby 2.0 stereo.
MONSIEUR LAZHAR (Music Box Films) Oscar nominee for last year's Best Foreign Film, this small gem tells the story of a Montreal middle school class, still reeling from the death of their beloved teacher, adjusting to the 55 year-old Algerian immigrant who substitute teaches and offers to help in the process of collective healing. Nary a false note or sentimental moment, just straight, no chaser drama from a sure hand. Bonuses: Featurettes; Interview with Philippe Falardeau; Audition tapes. Widescreen. Dolby 5.1 surround.
3 FROM SLY Lionsgate releases three Sylvester Stallone titles in one package. RAMBO: FIRST BLOOD remains one of Sly's finest hours: a lean, mean, unpretentious thriller about an unjustly harassed Vietnam vet (Sly) who finds himself on the run from a hotheaded Oregon sheriff (Brian Denehey) with his former commanding officer (Richard Crenna) attempting to mediate. COP LAND marked a change of pace for Sly, playing a partially-deaf, chubby New Jersey cop who oversees a town populated by tough (and corrupt) NYPD officers across the river from the Big Apple. When he uncovers a deadly conspiracy involving some of the cops in question, the tables must turn. Fine work from a dream cast that also includes Robert De Niro, Harvey Keitel, Ray Liotta, Peter Berg, Michael Rappaport, Annabella Sciorra, Janeane Garafalo, John Spencer, Edie Falco, Cathy Moriarity, to name a few. Fine work from writer/director James Mangold. LOCK UP is the one weak link in the set, starring Sly as an unjustly imprisoned convict who attempts an escape, both from the brutal conditions and the sadistic warden (Donald Sutherland) bent on making his life hell. By-the-numbers B-movie that wastes the talent of all involved. All three are Widescreen, Dolby 5.1 and 2.0 surround.
KILL LIST (IFC Films) A mentally and physically scarred hit man (Neil Maskell) is convinced by his friend and partner (Michael Smiley) to take on a lucrative triple hit that could allow him to retire: kill a priest, a librarian and a member of Parliament. As the two men carry out their brutal work (graphically depicted), Jay starts to realize that more is going on than meets the eye, and that supernatural forces may be at work. Co-writer/director Ben Wheatley can't seem to make up his mind whether this genre mash-up is a thriller, a satire, or an outright homage (or perhaps rip-off) of Robin Hardy's classic "The Wicker Man." As a result, in spite of a few powerful scenes, the final result feels half-baked, with too many unanswered questions at the end of a story that begs for more clarity, as opposed to more ambiguity. Also available on Blu-ray disc. Bonuses: Commentary by Wheatley, co-writer Amy Jump; Commentary by cast members; Featurettes; Trailer. Widescreen. Dolby and DTS-HD 5.1 surround.
8:46 (Virgil Films) Ensemble drama (cast with unknown actors, adding to its authenticity) about the hours leading up to, and following, the attacks of September 11, 2001 on the World Trade Center in New York City. Running a compact 55 minutes, writer/director Jennifer Gargano's film deals with the complex emotions of the tragedy and its fallout honestly, pulling no punches. Well-done across the board. Bonuses: Featurette; Photo gallery. Trailer. Widescreen. Dolby 2.0 mono.
FATHER'S DAY (Troma) Gleefully trashy offering from the folks at Troma, telling the tale of Ahab, a twisted, one-eyed psycho fresh out of prison for killing the rapist/murderer of his father. Joining forces with a teen prostitute and a hunky young priest, Ahab vows to continue ridding the world of daddy rapists and killers. Great fun, and strongly reminiscent of the grindhouse fare it relentlessly satirizes, a fine companion piece to Quentin Tarantino and Robert Rodriguez's "Grindhouse." Three disc set bonuses include: Blu-ray and DVD versions; Soundtrack CD; Deleted scenes; Featurettes; Trailer and teaser; Intro by Lloyd Kaufman; Slide show; Short films. Widescreen. Dolby 2.0 mono.
THE ROYAL TENENBAUMS (Criterion) Wes Anderson's 2001 art house hit cemented his status as the father of quirky comedy. Gene Hackman and Anjelica Huston play the scions of a family of former child prodigies (Ben Stiller, Gwyneth Paltrow, Luke Wilson) whose lives as adults have resulted in stunning underachievement. And there you have it. Your tolerance of this exercise in eccentricity will depend on how big a fan you are of Anderson's very particular brand of humor. Fans are sure to flock to it, but other should beware. For us, beneath its surface of smug, knowing, winking humor and sophistication, there is little more than more surface. Fine supporting cast includes Bill Murray, Owen Wilson, Danny Glover and Seymour Cassel. Narrated by Alec Baldwin. Great soundtrack of classic rock tunes. New Blu-ray edition. Bonuses: Commentary by Anderson; Documentary by Albert Maysles; Featurettes; Interviews with cast and crew; Scrapbook featuring photos, paintings, storyboards; Trailers. Widescreen. DTS-HD 5.1 surround.
GOOD WILL HUNTING: 15th ANNIVERSARY EDITION (Miramax) Struggling actors Matt Damon and Ben Affleck decided to flaunt convention and pen their own script to star in. The result was this Oscar-winning sleeper about a troubled, but brilliant, street kid (Damon) whose abusive childhood memories hold him back from the greatness he could be achieving by studying at MIT, where he works as a janitor. When a sympathetic professor (Stellan Skarsgaard) refers him to an old friend (Robin Williams, Best Supporting Actor, 1997) who happens to be a shrink with his own issues to work out. Gus Van Sant, an indie stalwart of offbeat films, made a refreshing change of pace with this crowd-pleaser, which features fine work from Minnie Driver as Damon's love interest, and brothers Ben and Casey Affleck. New Blu-ray edition bonuses include: 4-part retrospective documentary; Featurettes; Interviews with cast and crew; Commentary by Van Sant, Damon and Affleck; Deleted scenes; Music video; Behind-the-scenes footage. Trailer. Widescreen. DTS-HD 5.1 surround.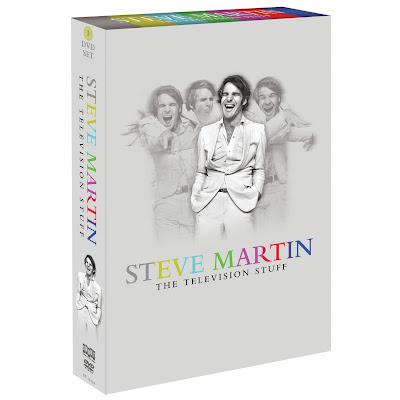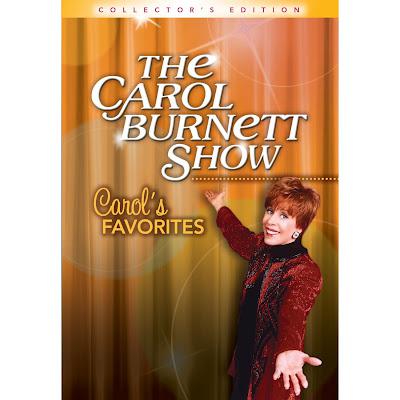 DON'T TOUCH THAT DIAL!
STEVE MARTIN: THE TELEVISION STUFF (Shout Factory) Steve Martin was an avant garde standup comic who blended broad slapstick humor with surrealism long before he became a staple in family oriented movie comedies. This terrific box set with over six hours of content is a testament to the early genius that made him standout in the 1970s when most comics were doing bits revolving around drugs, Watergate, or both. "The Standup Specials" features Martin live at the legendary Troubadour nightclub in 1976, the Oscar-winning short "The Absent-Minded Waiter," and Steve live at the Universal Amphitheater in 1979, featuring his "Wild and crazy guy" routine, among others. "The NBC Specials" feature "Steve Martin: A Wild and Crazy Guy" (1978), "Steve Martin: Comedy is Not Pretty" (1980), "All Commercials…A Steve Martin Special" (1980), and "Steve Martin's Best Show Ever" (1981). "Bits and Pieces" offers a series of TV guest spots, spanning 1966-2005. Also features guest appearances by household names such as Dan Aykroyd, Laraine Newman, Lauren Hutton, John Belushi, Bill Murray, Lynn Redgrave, Paul Simon, David Letterman, Carl Reiner, Eric Idle and Johnny Cash. Bonuses: New interview with Martin. Full screen. Dolby 2.0 mono.
THE CAROL BURNETT SHOW: CAROL'S FAVORITES (Time-Life) A six-disc set features 16 uncut episodes of the "The Carol Burnett Show," including the legendary "Gone With the Wind" sketch, and appearances from series regulars Harvey Korman, Tim Conway, Vicki Lawrence and Lyle Waggoner. Over three hours of bonus features include: Cast reunion; Interview with Korman and Conway; Rarely seen sketch "The Denist" from 1969; "The Garry Moore Show" episode where Carol does the Tarzan call for the first time; Featurettes; Interviews with Betty White, Carl Reiner, and others. Full screen. Dolby 2.0 mono.
HAVEN: THE COMPLETE SECOND SEASON (eOne) More weirdness and paranormal activity ensues as FBI agent Audrey Parker continues to explore the people, places and supernatural denizens of not-so-sleepy Haven, Maine. Very smart, creepy and full of great characters. Bonuses: "Silent Night" Christmas episode; Ten audio commentaries from cast and crew; Featurettes; Interviews with guest star Adam Copeland; "Haven" panel from Comic Con. Widescreen. Dolby 5.1 surround.
GLEE: THE COMPLETE SECOND SEASON (20th Century Fox) 4-disc set contains all 22 episodes, which finds the Gleeks headed for Nationals and graduation. As younger members join New Directions, others are about to begin exciting, if uncertain, lives outside of high school. Also available on Blu-ray disc. Bonuses: "Glee" music jukebox; Featurettes; Deleted scene. Widescreen. Dolby and DTS-HD 5.1 surround.
FRINGE: THE COMPLETE FOURTH SEASON (Warner Bros.) More unexplained phenomena is unearthed in the series' fourth season, featuring 22 new episodes, where Peter, after sacrificing himself to save both worlds, returns to ours, only to find himself forgotten by everyone he once knew. At the same time, shapeshifters controlled by an unknown master begin an onslaught of destruction and now the two enemy universes must cooperate to defy a common foe. Great fun, full of clever, imaginative sci-fi. Also available on Blu-ray disc. Bonuses: Featurettes; Gag reel. Widescreen. Dolby and DTS-HD 5.1 surround.
THE BIG BANG THEORY: THE COMPLETE FIFTH SEASON (Warner Bros.) More big geek fun with 24 episodes from the hit series' fifth season, featuring Penny and Leonard's relationship being reduced to a "beta test" mode, while Sheldon, Howard and Raj discover the feminine mystique is something that cannot be easily graphed or calculated. Great fun. Also available on Blu-ray disc. Bonuses: Featurettes; Gag reel. Widescreen. Dolby and DTS-HD 5.1 surround.
TWO AND A HALF MEN: THE COMPLETE NINTH SEASON (Warner Bros.) Ashton Kutcher replaces the embattled Charlie Sheen in the series' ninth season, playing an Internet billionaire who buys the beach pad occupied by Alan (Jon Cryer) and Charlie, offering to let Alan and son Jake (Angus T. Jones) stick around. Soon, the three bond, forming a surrogate family and find themselves engaged in all sorts of comedic exploits that we've come to love from the show. Bonuses: Featurettes; Gag reel. Widescreen. Dolby 5.1 surround.
R.L. STINE'S THE HAUNTING HOUR: THE SERIES, VOL. 1 & 2 (Shout Factory) Anthology horror series designed for kids offers spooky, albeit gentle, tales to raise goosebumps on your wee ones. Clever stories, well-written, and featuring attractive young actors like Bailee Madison, Brendan Meyer, Thomas Robinson, Bobby Coleman, and Grayson Russell. Ten episodes on two discs. Bonuses: Featurettes; Original promos. Full screen. Dolby 2.0 mono.
DANCE MOMS: SEASON ONE (Lifetime/New Video) Reality series Set in Pittsburgh's renowned Abby Lee Dance Company, owned and operated by notoriously demanding and passionate instructor Abby Lee Miller, the series follows children's early steps on the road to stardom, and their doting mothers who are there for every rehearsal, performance and bow...all under the discerning eye of Miller. Seeing the highs and lows surrounding competition season delivers an intriguing and dramatic look at the cast's frantic pursuit of the ultimate National Dance title. Bonuses: Additional footage. Full screen. Dolby 2.0 stereo.
FOR ONE NIGHT (Lifetime/New Video) Based on the true story of a small Southern town that always had two proms, one for the whites and one for the blacks. When both proms wanted the same DJ, Brianna McCallister (Raven-Symone) suggested combining the proms, which would also mean more money for decorations. However, her idea shook the town up, especially after a white student was let off for the same offense that a black student was suspended for. Can the town overcome racial tensions and finally combine the two proms? Helmed with a sure hand by Spike Lee's longtime cinematographer Ernest Dickerson. Widescreen. Dolby 2.0 stereo.
AMERICAN PICKERS: VOLUME FOUR (New Video) Hit reality series that follows Mike and Frank, "pickers" that travel the country and literally would go anywhere just for the prospects of finding antique gold. With the assistance of Danielle they often find themselves in a comedic pickle. Season four features the crew in diverse places such as Malibu, rural Alabama and on assignment from William Shatner. Full screen. Dolby 2.0 stereo.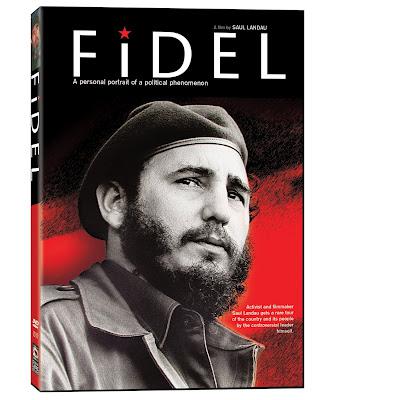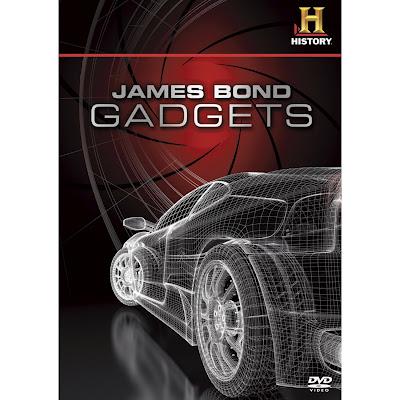 DOCUMENTARY DAYS
History Channel/New Video leads the pack with a slew of new titles: BEST OF ANCIENT ALIENS, a collection of the most credible evidence gathered that beings from other worlds have visited our own. Stunning visuals really pop in the Blu-ray edition. PCM 2.0 uncompressed. 10 THINGS YOU DON'T KNOW ABOUT is a two-disc set that digs into the scandals and family secrets of history's most legendary names, from Ben Franklin's scandalous past to Albert Einstein's family secrets. Bonuses: Additional footage. TITANIC 100 YEARS IN 3D takes a commemorative look at the centennial of the legendary liner's sinking, combining stunning Blu-ray 3D HD imagery of the wreck with powerful untold stories of passengers and crew. Stunning, and should be a real treat for fans of James Cameron's "Titanic." JAMES BOND GADGETS takes a look at the real-life high-tech toys used by the world's intelligence community and how they correspond to the so-called "fantasy" seen in the James Bond films. Fascinating and fun. Bonuses: Ian Fleming episode of "Biography." AMERICA'S BOOK OF SECRETS is a 3-disc set that looks at the secrets and mysteries of everything from Fort Knox to the symbols of Freemasonry, as well as Area 51, Black Ops, the Playboy mansion, and many more. Bonuses: "America's Book of Secrets: the Monuments." SECRET ACCESS: THE PRESIDENCY is a collection of three specials: "Air Force One," "The White House Behind Closed Doors," and "The President's Book of Secrets" that all take in-depth looks at the most closely guarded secrets of the presidential world. All are full screen, Dolby 2.0 stereo unless otherwise noted.
PBS releases another host of great titles this month, starting with THE PRESIDENTS, a massive collection of 17 discs offering in-depth docs on Theodore Roosevelt, Woodrow Wilson, Franklin Delano Roosevelt, Harry Truman, John F. Kennedy, Lyndon Johnson, Richard Nixon, Jimmy Carter, Ronald Reagan, George H.W. Bush, and Bill Clinton. AMERICA AND THE CIVIL WAR is a collection of five programs examining the bloodiest conflict fought on U.S. soil: "Gettysburg: The Boys in Blue & Gray," "John Brown's Holy War," "Lincoln's Secret Weapon," "The Massachusetts 54th Colored Infantry," and "Reconstruction: The Second Civil War." Loaded with archival photos, historical re-enactments and interviews with historians. GUILTY PLEASURES takes a look at the empire of Harlequin Mills & Boon romance novels and how they have carved a most unique niche for themselves for decades. Fascinating look at human sociology and pop culture. THE BARNES COLLECTION tells the story of Dr. Albert C. Barnes and his noteworthy, priceless art collection of over 3,000 paintings, sculptures and objets d'art that are regarded as the greatest collection of its type in the world. Narrated by David Morse. THE MUSICAL BRAIN takes a look at why the human brain reacts to certain pieces of music the way it does, and how that in turn causes human behavior to respond in kind. Loaded with fascinating interviews with psychologists, musicologists and musicians like Wyclef Jean. E-SQUARD: INTERVENTION ARCHITECTURE is narrated by Brad Pitt and takes a look at the five projects that have won the prestigious Aga Khan Award for Architecture, which embrace the ethical and philosophical criteria that the awards represent, including Pitt's unique home designs for victims of Hurricane Katrina in New Orleans. All are full screen, Dolby 2.0 stereo.
A&E; releases three baseball-oriented titles: BASEBALL'S GREATEST GAMES: SAN FRANCISCO GIANTS FIRST PERFECT GAME takes a look at the June 13, 2012 no-hitter pitched by Matt Cain against the Huston Astros, tying Sandy Koufax's record from 1965. THE ESSENTIAL GAMES OF THE PHILADELPHIA PHILLIES looks at four unforgettable Phillies' victories: the 1980 NLCS game 5 against Houston, the 1993 NCLS game against Atlanta, the 2008 World Series game 5 against Tampa Bay, and the 2010 NLDS game against Cincinnati. THE ESSENTIAL GAMES OF THE CHICAGO CUBS looks at the Hall of Fame Showcase versus Philadelphia from 1969, Sandberg's Comeback Shocker versus St. Louis in 1984, NL Wild Card Tierbreaker versus San Francisco in 1998, and the NL Central Division Clincher versus St. Louis in 2008. THE ESSENTIAL GAMES OF THE TEXAS RANGERS looks at Nolan Ryan's Seventh No-Hitter versus Toronto in 1991, the 1996 ALDS game 1 versus New York, the 2010 ALCS game versus New York, and the 2011 ALCS game versus Detroit. All are full screen, Dolby 2.0 stereo.
FIDEL (Cinema Libre) Provides a unique view of Cuba's controversial revolutionary leader, mostly comprised of Saul Landau's 1968 trip through Cuba with Fidel, where we see him interacting with its people and waxing philosophic on his theories and practices of Communism. Loaded with rare archival footage of historical figures like Che Guevara, the Bay of Pigs invasion and interviews with political prisoners. Bonuses: "Cuba and Fidel" 1974 short doc; Commentary by Landau and Irving Saraf. Full screen. Dolby 2.0 mono.
THE HIGHEST PASS (Cinema Libre) Seven disparate people embark on a motorcycle trip to the highest pass of the Himalayas in Northern India, guided by the teachings of guru Anand Mehrotra. A wild ride, with eye-popping cinematography, amazing real-life characters and a beautiful soundtrack, a sort of documentary version of "Easy Rider" and "The Motorcycle Diaries." Bonuses: Featurettes; Deleted scenes and outtakes; Slide show. Full screen. Dolby 2.0 mono.
TIM MARLOW WITH…GILBERT & GEORGE (Seventh Art) Tim Marlow takes a look at self-proclaimed "living sculptures" Gilbert and George by taking a walk around their "Major Exhibition" at Tate Modern and "London Pictures" at White Cube. They discuss humanity, sex, death, race and religion, their love of the city and their dislike of the countryside. Fascinating look at two iconoclasts. Full screen. Dolby 2.0 mono.
BOB DYLAN AND THE BAND: DOWN IN THE FLOOD (Sexy Intellectual) Terrific doc takes a look at Bob Dylan's unique creative relationship with Canadian rockers known simply as The Band and the explosion of controversy that occurred when Dylan "plugged in." Loaded with rare interviews with people like Garth Hudson, John Simon, Mickey Jones, Charlie McCoy, Ronnie Hawkins and many more. Full screen. Dolby 2.0 stereo.
THE BEATLES: THEIR GOLDEN AGE (MVD) Terrific look at the formation and evolution of the Fab Four, from their humble roots as working class kids in Liverpool, their salad days in Hamburg, to their world domination through the 1960s that continues to this day. Loaded with news footage, movie scenes, interviews and rare public appearances. A must-have for any true fan of the lads! Full screen. Dolby 2.0 stereo.
ALI: THE MAN, THE MOVES, THE MOUTH (MVD) A look at legendary boxer Muhammad Ali's brilliant footwork in the ring and his unique brand of colorful rhetoric are the focus of this marvelously entertaining documentary that is loaded with archival footage and interviews that are a testament to what not only a gifted boxer Ali was, but a fabulous wordsmith, as well. In fact, his gift for gab was so palpable, it makes his present-day condition, a victim of head trauma and Parkinson's Disease which has rendered him all but mute, the more tragic. Still, we have documents like this to celebrate "the greatest" in his heyday. Hosted by Bert Sugar. Full screen. Dolby 2.0 mono.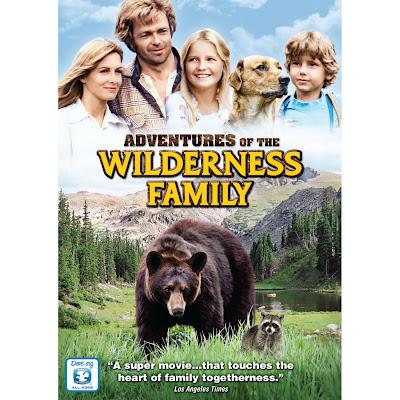 FOR THE WEE ONES
G.I. JOE RENEGADES: THE COMPLETE FIRST SEASON (Shout Factory) The G.I. Joe team hits the road as fugitives after being framed for a spy mission against Cobra Industries that goes awry. Great voice work by Clancy Brown, Michael Emmerson, Phil LaMarr, Peter MacNicol and Lee Majors. Also available on Blu-ray disc. Bonuses: Featurette; Commentary by cast and crew. Widescreen. Dolby 5.1 surround.
NINJA TURTLES: THE NEXT MUTATION (Shout Factory) A two-disc set featuring all 13 episodes of the series' first season, introducing the turtles' newest nemesis: Dragon Lord. Luckily, the boys have help from their newest member, a lady turtle named Venus De Milo. Great fun for the whole family. Full screen. Dolby 2.0 stereo.
BIG TIME MOVIE/RAGS (Paramount/Nickelodeon) Double feature of Nick original movies, starting with the guys of Big Time Rush starring in BIG TIME MOVIE, where they dodge villains and screaming fans in the streets of London. Along with sassy teen spy Penny Lane, they attempt to save the world as well as their world tour. RAGS tellst he story of a poor kid named Charlie who dreams of big-time musical stardom instead of his present job, sweeping floors. When he meets pop star Kadee Worth, both their dreams start to come true. Full screen. Dolby 2.0 stereo.
SPONGEBOB SQUAREPANTS: GHOULS FOOLS (Paramount/Nickelodeon) Nice collection of seven "Spongebob" episodes, including double episode "Ghouls Fools," all of which deal with ghostly themes: "The Curse of Bikini Bottom," "Ghost Host," "Born Again Krabs," "Arrgh!" "Your Shoe's Untied," and "Money Talks." Full screen. Dolby 2.0 stereo.
ADVENTURES OF THE WILDERNESS FAMILY (Lionsgate) Family classic from 1975 about a modern family's search for a healthier, more meaningful life. The Robinsons move from the big city out to the clean air and flowing rivers of the Rocky Mountains. As the Robinsons learn to overcome the harsh elements and life-threatening events with wildlife, they become one with the land and forge themselves a new home. Yes, it's sentimental and somewhat cloying at times, but also quite affecting and touching in a very groovy, '70s way. Bonuses: Trailer; Original commercial. Widescreen. Dolby 5.1 surround.
Lionsgate releases three Power Rangers titles: POWER RANGERS SAMURAI MONSTER BASH offers three spooky, Halloween-oriented episodes: "Party Monsters," "Life's a Masqerade," and "Trick or Treat." Bonuses: Halloween safety video. POWER RANGERS SUPER SAMURAI SUPER SHOWDOWN, VOL. 2 offers four episodes involving the Rangers ongoing quest to keep the city safe from Master Xandred: "The Rescue," "The BullZord," "He Ain't Heavy Metal, He's My Brother," and "Kevin's Choice." THE SUPER POWERED BLACK BOX features more adventures with the Rangers fighting Master Xandred: "Super Samurai," "Shell Game," "Trading Places," and "Something Fishy." Bonuses: Music video; Weapons and character gallery.
GREEN LANTERN: RISE OF THE RED LANTERNS (Warner Bros.) 13 episodes on two discs in DC's new CGI animated series, featuring the stalwart Green Lantern, leading his Green Lantern Corps across the galaxy, keeping its denizens safe from evildoers. Lots of eye-popping animation and some very clever storylines that are sure to please kids adults in kind. Bonuses: Digital comic book. Widescreen. Dolby 5.1 surround.