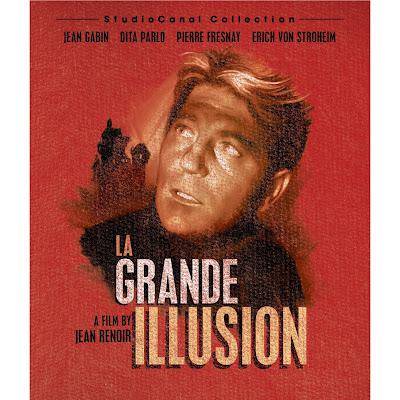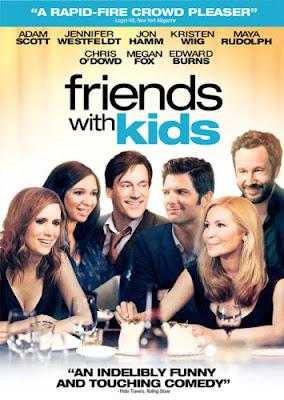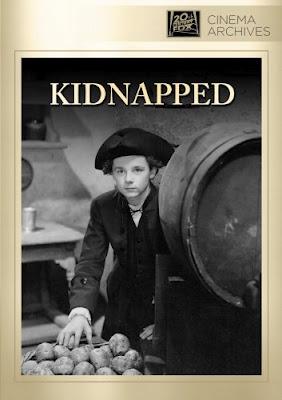 By Allen Gardner
A SEPARATION (Sony) This drama from Iran won the 2011 Best Foreign Film Oscar, telling the story of a couple who file for a legal separation, with the wife pushing for a divorce. He won't leave his Alzheimer's-afflicted father behind, while she is wanting to take their young daughter with her to the United States. After a series of misunderstandings, threats and legal actions, the couple find that there is more than just their marriage that's on the line. Hyper-realistic to a fault, reminiscent of the neo-realist films that came out of post-WW II Europe, but also repressive and redundant in the extreme, with the characters seeming to throw the same temper tantrum for two hours straight while the story, meanwhile, seems stalled. Wildly overpraised film is a real litmus test, with viewers seeming to be staunch defenders or equally impassioned detractors. It did win an Oscar, so judge for yourself. Also available on Blu-ray disc. Bonuses: Commentary by writer/director; Featurettes. Widescreen. Dolby and DTS-HD 5.1 surround.
TREASURE ISLAND (Gaiam Vivendi) Gritty version of Robert Louis Stevenson's classic tale about young Jim Hawkins' coming-of-age aboard a pirate vessel after stumbling across a treasure map. After being taken under the wing of the ship's crusty cook, "Long" John Silver (Eddie Izzard) whose real motives soon become deadly clear. Also starring Elijah Wood, Donald Sutherland and Toby Regbo. Great fun. Also available on Blu-ray disc. Bonuses: Commentary by director Steve Barron, Izzard; Featurettes; Trailer. Widescreen. Dolby 5.1 surround.
FRIENDS WITH KIDS (Lionsgate) Jennifer Westfeldt (who also wrote and directed) and Adam Scott star as life-long platonic friends who've had no luck finding true love. Approaching forty, and surrounded by friends who have married and reproduced (among them Jon Hamm, Kristen Wiig, and Maya Rudolph). Deciding to have a child together, but remain platonic, the two soon find their feelings becoming more complicated, especially after the baby is born. Awkward mix of sophisticated humor and potty jokes, with the latter tending to overshadow the former, which are far funnier, making for a brew that never quite gels. Also, it strains credibility that a schlub like Scott would attract so many beautiful women, particularly of the Megan Fox variety, who plays one of Scott's post-baby flames. Chris O'Dowd and Edward Burns co-star in this mixed bag. Also available on Blu-ray disc. Bonuses: Commentary by Westfeldt, Hamm and William Rexer; Featurttes; Ad-libs and bloopers. Widescreen. Dolby and DTS-HD 5.1 surround.
THE THREE STOOGES: THE MOVIE (20th Century Fox) Peter Farrelly and Bobby Farrelly, who scored with classic comedy hits such as "There's Something About Mary," and "Dumb and Dumber" tackle the ne-plus-ultra of "dumb" humor with this reboot of the Golden Age comedy trio of Larry, Moe and Curly, three obnoxious dim-wits who can only express themselves through physical violence toward each other and the utter destruction of the world around them. The plot of this slight, but still enjoyable, effort has the boys trying to save their childhood home from foreclosure, with the expected mayhem ensuing as they try to do good. Not destined to become a classic, by any means, but cute enough for a look. Kids in particular should get a hoot from it. Also available on Blu-ray disc. Bonuses: Featurettes; Screen tests; Deleted/extended scenes. Widescreen. Dolby and DTS-HD 5.1 surround.
THE BUNNY GAME (Autonomy Pictures) A prostitute (Radleen Getsic, who co-wrote) is kidnapped by one of her johns, a truck driver (Jeff Renfro) and taken to an isolated location where he subjects her to series of brutal and increasingly violent "games," the final one involving her head being sealed inside a plastic bunny mask. If you're thinking "another entry in the waning torture porn genre," you'd be more spot-on than you know, as all the violence and sex in the film is, supposedly, unsimulated. That's right, it's just slightly to the right of a full-stop snuff film. While it's well-shot in moody black & white, director and co-writer Adam Rehmeier gives it no real story, characters or payoff in the end. It's just seventy-six minutes of a woman being degraded and tortured (for real), dressed up as an indie, arty exercise. If this is your idea of a fun night at the movies, go for it, kids. Also available on Blu-ray disc. Bonuses: Commentary by Rehmeier, Getsic; Featurette; Trailers; Photo gallery. Widescreen. Dolby 2.0 stereo.
HEAVEN STREWN (Cinema Libre) Two friends, one a disgraced counterfeiter looking to get back at the guys who burned him, the other a journalist whose career and personal life seem to be taking a nose dive, find themselves involved in criminal activity after stumbling upon what they think is a life-changing find. Writer/director Jeremiah Gurzi shot his debut feature in 16mm anamorphic, and it looks amazing, particularly considering its shoestring origins. Script and characters are solid, as is the acting. While it's not quite on the par with the work of people like John Cassavetes (which seems to be what he's going for), the film shows great promise and it will be interesting to see what Gurzi can do once he has a real budget. Worth a look, particularly for fans of offbeat and quirky stories. Also available on Blu-ray disc. Bonuses: Commentary by cast and crew; Deleted scene; Photo gallery; Trailer. Widescreen. Dolby 2.0 mono.
LE HAVRE (Criterion) Finnish director Aki Kaurismaki returns with another left-of-center comedy, this time focusing on a young African refugee (Blondin Miguel) who forms an unlikely friendship with an aging hippie shoeshine man (Andre Wilms) in the French harbor city of Le Havre. When the boy is threatened with deportation, the shoeshine man and his tightknit community of friends rally 'round the boy and fight to keep him in France. Kaurismaki infuses the film with his signature elements of magic realism and optimism, a real delight from start to finish. Also available on Blu-ray disc. Bonuses: Interview with cast members; Featurettes; Trailer. Widescreen. Dolby and DTS-HD 5.1 surround.
WILLIAM & CATHERINE: A ROYAL ROMANCE (Lionsgate) The true life fairy tale love story of Prince William (Dan Amboyer) and commoner Catherine Middleton (Alice St. Clair). While William is initially conflicted about not marrying someone of royal lineage, he thinks back to the advice of his late mother, Princess Diana (Lesley Harcourt, excellent). Not as bad as you might think, but not terribly good either. For what it is, it's not unbearable. The young leads are attractive and they're supported by fine veterans, such as Jane Alexander, Victor Garber and Jean Smart. Widescreen. Dolby 5.1 surround.
HANGFIRE (MGM/Fox) Two thousand escaped prisoners take control of a small town. When the town sheriff (Brad Davis) realizes that his young wife (Kim Delaney) is one of the hostages, he becomes as ruthless as the outlaws to get her back safely. What can you say about a film with Oscar-winners (George Kennedy) and nominees (Davis) in its cast, along with names like Lyle Alzado, Lou Ferrigno and Jan-Michael Vincent (far past his '70s prime)? Yeah, that's what we thought, too, and we were mostly right—the movie sucks, but it's also fun in a drive-in/grindhouse sort of way. Sadly, this was Davis' last feature film before succumbing to AIDS. Widescreen. Dolby 2.0 mono.
THE CHILDREN OF TIMES SQUARE (MGM/Fox) A teenage runaway (Brandon Douglas) takes off to New York City, where he finds himself fallen in with a gang of delinquents working as drug dealers and pickpockets for a shady crime boss (Howard Rollins). Update of "Oliver Twist" works quite well, thanks to the capable hands of writer/director Curtis Hanson, who would go onto bigger things soon after this aired on network TV in 1986. Nice support from the always-lovely Joanna Cassidy as the boy's mother. Full screen. Dolby 2.0 mono.
MY WAY (Well Go USA) Two men grow up as national rivals in marathon running, one for Korea, the other Japan. When WW II breaks out, the two find themselves serving in the same unit for the duration of the war, finally ending on the beaches of Normandy, transformed into close friends. Excellent study of the bonds of brotherhood that are formed under duress, superbly directed and acted. Also available on Blu-ray disc. Bonuses: Featurette; Interviews with cast and crew; Trailers. Widescreen. Dolby and DTS-HD 5.1 surround.
BLUE LIKE JAZZ (Lionsgate) A devout Christian college student (Marshall Allman) transfers to uber-liberal Reed College in Oregon and finds himself questioning his religious upbringing and faith in general, particularly after falling in love with an outspoken fellow student (Claire Holt). Former Christian singer Steve Taylor directed and co-adapted the screenplay from Donald Miller's best-selling memoir and while it's not in the same nadir category as things like Kirk Cameron's Christian screed "Fireproof," neither is it as progressive and open-minded as its advertising would have you believe. Middle-of-the-road Christians might find it rewarding, whereas most right-wingers and secularists will most likely be put off by its middling stance on just about everything. Production values are high, however: a great-looking film for one done on a micro-budget. Also available on Blu-ray disc. Bonuses: Commentary by Miller, cinematographer Ben Pearson, Taylor; Deleted scenes; Photo gallery; Featurettes; Trailer. Widescreen. Dolby and DTS-HD 5.1 surround.
20th Century Fox releases fifteen vintage titles in their Cinema Archives Collection, with a host of classic titles, mostly from the 1930s and '40s. LOVE IS NEWS features Tyrone Power as a gossip columnist who tangles with a beautiful, feisty heiress (Loretta Young). Also stars Don Ameche. THEY CAME TO BLOW UP AMERICA stars George Sanders as an American FBI agent of German heritage who infiltrates a Nazi bund to foil an act of sabotage. WAY OF A GAUCHO stars Rory Calhoun as an Argentinian who enlists in the army after accidentally killing a man, then forms a band of outlaws. Co-stars Gene Tierney and Richard Boone, directed by Jacques Tourneur. MR. BELVEDERE RINGS THE BELL stars Clifton Webb as his signature character, here bringing joy and breathing life into a dreary old age home. Also stars Zero Mostel and Joanna Dru. LIFE BEGINS AT EIGHT-THIRTY stars Monty Woolley and Ida Lupino as a disabled girl and her composer boyfriend who try to redeem the life and career of her alcoholic father. Also stars Cornel Wilde. SUEZ stars Tyrone Power in this epic telling of the construction of the Suez Canal. Also stars Loretta Young, Sidney Blackmer and Nigel Bruce, directed by silent film great Alan Dwan. DIPLOMATIC COURIER again stars Tyrone Power, here in a Cold War spy tale about an agent who must hunt down information about Russia's plans to invade Yugoslavia. Also features Patricia Neal, Karl Malden. Directed by the great Henry Hathaway. KIDNAPPED stars Freddie Bartholomew as the young protagonist of Robert Louis Stevenson's classic novel who finds himself the victim of a band of kidnappers, when he is saved by a dubious renegade (Warner Baxter). Also stars John Carradine, Nigel Bruce. MY WIFE'S BEST FRIEND stars MacDonald Carey as a husband who confesses infidelity to his loving wife (Anne Baxter), who then fantasizes about how various historical figures would handle the same situation. Look for TV stalwart Martin Milner in an early role. FRONTIER MARSHALL stars Randolph Scott as legendary lawman Wyatt Earp who tries to tame the lawless hamlet of Tombstone, AZ., but runs afoul of a group of outlaws who won't mend their ways. One of the first films about the O.K. Corral shootout, and quite good, too. CLAUDIA is a surprisingly frank story (for its time) about a young bride (Dorothy McGuire) and her trials and tribulations in the 1940s. Also stars Robert Young. DANGEROUS YEARS is a B-movie that cashes in on the 1950s' juvenile delinquent craze, featuring William Hallop as a district attorney who prosecutes a teenage boy for robbery, not realizing the boy is his son. Features '50s teen actors like Scotty Beckett, Darryl Hickman, and Dickie Moore as the kids, as well as a newcomer named Marilyn Monroe in a bit! FRAULEIN tells the story of a German girl (Dana Wynter) who helps the Allies during the waning days of WW II, falling in love with one of the American officers who saves her. The only color film in the group. Also features Mel Ferrer, Theodor Bickel. THE FOXES OF HARROW is set in 1820 New Orleans, where an adventurer (Rex Harrison) schemes and charms his way to the top of Big Easy society. Also stars Maureen O'Hara, Victor McLaglen. RINGS ON HER FINGERS stars Henry Fonda and Gene Tierney in a story about a pair of swindlers who convince a young girl to pretend to fall in love with a man they believe is a millionaire. Directed by Rouben Mamoulian. All titles are Dolby 2.0 mono and full screen.
LA GRANDE ILLUSION (Lionsgate) A gorgeous Blu-ray transfer of Jean Renoir's 1937 film, which was lauded as an instant classic upon its release and has deservedly grown in reputation since then. Jean Gabin and Pierre Fresnay star as French soldiers being held in a German POW camp during WW I. Silent film auteur Erich Von Stroheim steals the show as the camp's martinet commandant, Captain von Rauffenstein. Not only one of the greatest films ever made, but one of the most poetic expressions of an anti-war sentiment committed to celluloid. Bonuses: Featurettes; Trailers from 1937 and 1958; Restoration demonstration. Full screen. DTS-HD 1.0 mono.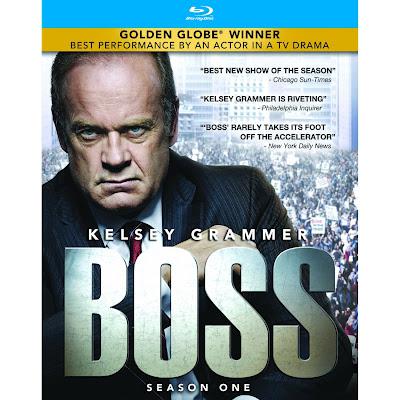 DON'T TOUCH THAT DIAL!
BOSS—SEASON ONE (Lionsgate) Kelsey Grammer turns a new leaf from his signature role as fussy Fraser Crane, delivering a stunning turn as Tom Kane, Chicago's ruthless mayor who rules his city as a fiefdom, with a fist of corrugated iron. As he fights a degenerative brain disorder that threatens to usurp his power, Kane's paranoia increases. Co-starring a stellar cast including Kathleen Robertson, Connie Nielsen, Hannah Ware, Martin Donovan and Troy Garity. Also available on Blu-ray disc. Bonuses: Commentary with cast and crew; Featurette. Widescreen. Dolby and DTS-HD 5.1 surround.
LEVERAGE—THE 4th SEASON (20th Century Fox) Timothy Hutton stars as Nate Ford, the leader of a group of elite con artists who use their gift for grift to fight injustice. Season four pits them against their most formidable foes yet, taking on missions in Alaska and other exotic locales, as well as encountering a new foe who has been spying on their activities and gathering intel to bring the group down. Bonuses: Commentary by cast and crew; Featurettes; Deleted scenes; Gag reel. Widescreen. Dolby 5.1 surround.
Lifetime/New Video release two Lifetime movie collections: THE JODI PICOULT COLLECTION features adaptations of Picoult's best-selling novels, including SALEM FALLS, starring James Van Der Beek as a soccer coach at an exclusive girls' school who is the victim of false accusations when a student's crush is taken out of context. PLAIN TRUTH stars Mariska Hargitay and Alison Pill about a high profile attorney who ditches everything to defend an Amish teenager for murdering her baby. THE PACT stars Megan Mullally in a tale about how two teens' suicide pact goes horribly awry and the aftermath. SURVIVING HIGH SCHOOL features four coming-of-age stories, including: ODD GIRL OUT, starring Alexa Vega as a once-popular teen who finds herself a victim of bullying when her clique of girlfriends turn on her. AUGUSTA, GONE stars Tim Matheson (who also directed) and Sharon Lawrence as the parents of a teenager (Mika Boorem) whose life spirals out of control with drug and alcohol abuse. THE PERFECT TEACHER stars Megan Park as a spoiled, willful and possibly psychotic student who will stop at nothing in her pursuit of handsome math teacher Jim Wilkes (David Charvet). FOR ONE NIGHT stars Raven-Symone) as an African-American high school student in the Deep South who shakes up her small town by attending her prom, which has been segregated for decades. All titles are full screen, Dolby 2.0 stereo.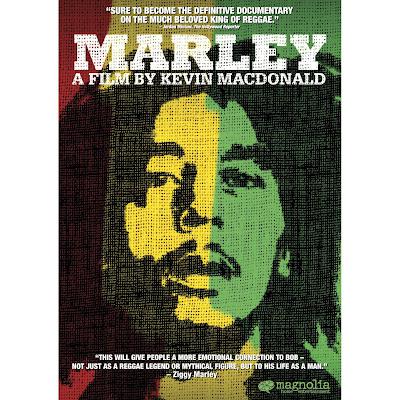 DOCUMENTARY DAYS
MARLEY (Magnolia) Epic look at the life of Reggae superstar Bob Marley, who helped popularize the Jamaican musical (and lifestyle) movement on a global level, before his untimely death from cancer at age 36. Loaded with archival footage of Marley at work, play and of course, in concert. Helmed by Scottish director Kevin MacDonald ("The Last King of Scotland"), film features more like a narrative feature than a doc, and moves like lightning, in spite of its two hour-plus running time. Should prove fascinating for those who aren't even fans of Marley's music, and will most likely convert you if you fall into that camp! Bonuses: Featurettes; Bonus interviews; Photo gallery; Commentary by MacDonald and Ziggy Marley; Trailer. Also available on Blu-ray disc. Widescreen. Dolby and DTS-HD 5.1 surround.
JIRO DREAMS OF SUSHI (Magnolia) Delectable story of 85 year-old Jiro Ono, considered by connoisseurs to be the world's greatest sushi chef, in spite of his ten-seat restaurant being located in the bowels of a Tokyo subway station, the only establishment of its type to be awarded the coveted Michelin Guide three-star rating. A fascinating study of work, family and the art of perfection. Bonuses: Deleted scenes; Featurettes; Commentary by director David Geib, editor Brandon Driscoll-Luthringer; Trailer. Widescreen. Dolby and DTS-HD 5.1 surround.
LAST DAYS HERE (Sundance Selects) Fascinating look at the last days of cult rock icon Bobby Liebling, lead singer of Pentagram, regarded by critics and fans alike as a genre-defining heavy metal band. After suffering through years of emotional problems as well as break ups with his band, Liebling vanished into obscurity, living in his parents' basement. When he was rediscovered by the so-called "Heavy Metal Underground," Bobby fought to get hold of his demons and staged a remarkable comeback. Terrific study of self-destruction and redemption, with as much suspense as a thriller. Bonuses: Deleted scenes; Trailer. Widescreen. Dolby 2.0 stereo.
Two sports-oriented titles arrive this month, first from Warner Bros., who release LOS ANGELES KINGS: STANLEY CUP 2012 CHAMPIONS, which offers not only all the Stanley Cup final games between the Kings and the Vancouver Canucks, but behind-the-scenes footage in the locker room, on the ice, and on the road. Loaded with bonuses, including interviews with star players, featurettes, extended footage of games and press conferences, TV spots, and more. Also available on Blu-ray disc. Widescreen. Dolby and DTS-HD 2.0 stereo. A&E; releases BASEBALL'S GREATEST GAMES: NEW YORK METS FIRST NO-HITTER, revisits the night pitcher Johan Santana threw the first no-hitter in the Mets' history when he blanked the St. Louis Cardinals and shocked his own fans during a magic night at Citi Field. A must-have for any Mets fan! Bonuses: Alternate audio tracks; Play-by-play in Spanish and English. Full screen. Dolby 2.0 stereo.
PBS releases three new documentaries: CRACKING THE KOALA CODE is a "Nature" program that looks at Australia's indigenous marsupials and how they adjust to encroaching civilization on the outskirts of Brisbane. Viewers are sure to get a fresh perspective and respect for these seemingly-"cuddly" creatures after viewing this remarkable doc. Also available on Blu-ray disc. HIDDEN INDIA: THE KERALA SPICELANDS introduces audiences to the culinary traditions and culture of this famous region where cardamom, pepper, cinnamon, ginger and tea grow in abundance. QUEEN & COUNTRY looks at Queen Elizabeth II and her reign as Britain's second-longest ruling monarch. Narrated by veteran newsman Sir Trevor McDonald, this fascinating program looks not only at the traditions and institutions surrounding the monarchy, but the fabric of British life and history. All titles are full screen, Dolby 2.0 stereo.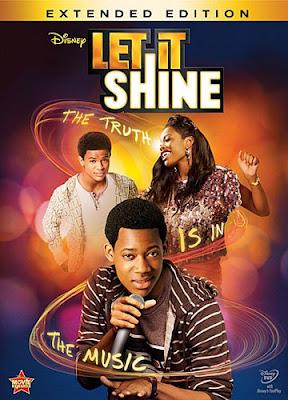 FOR THE WEE ONES
LET IT SHINE: EXTENDED EDITION (Disney) Updated version of "Cyrano de Bergerac," following aspiring hip-hop artist Cyrus DeBarge (Tyler James Williams), who enters a songwriting contest sponsored by the music label of his childhood friend-turned-singing-star Roxanne "Roxie" Andrews (Coco Jones). But when a mistake names his best friend, Kris McDuffy (Trevor Jackson), as the winner for Cyrus' song, shy Cyrus agrees to let Kris have the spotlight while he stands in the shadows scripting the music. Things get more complicated as Cyrus watches his friend win over fans and woo Roxie with Cyrus' own lyrics and words while he keeps his true identity a secret. But when the truth comes out, Cyrus must conquer his own doubts to accept his recognition and earn Roxie's trust again. Innocuous fun for young kids, although adolescents will probably be bored by its forced innocence. Bonuses: Extra music scene. Widescreen. Dolby 5.1 surround.
Paramount/Nickelodeon release three new titles this month: WINX CLUB: THE SECRET OF THE LOST KINGDOM MOVIE, is set during graduation day at Alfea and Bloom is determined to find her birth parents, a journey that takes her and the Winx Club to a forbidding planet with evil lurking around every corner. Bonuses: 7 extra "Winx Club" episodes. DORA'S FANTASTIC GYMNASTICS ADVENTURE features three "Dora" episodes revolving around sports, plus two bonus episodes: "A Ribbon for Pinto" and "Swiper's Favorite Things." THE FRESH BEAT BAND has the gang setting out to find the Wizard of Song in a TV-movie twist on "The Wizard of Oz." Bonuses: 2 extra episodes, including "Ghost Band" and "Chimps in Charge." All three are full screen, Dolby 2.0 stereo.
Shout Factory releases two new animated adventures: TRANSFORMERS PRIME: ONE SHALL STAND is a feature-length animated movie from writers Alex Kurtzman and Roberto Orci about a battle between Optimus Prime against the evil Megatron. Beautifully design and drawn, with voice work from Peter Cullen, Adam Baldwin, Frank Welker, Ernie Hudson, John Noble, Gina Torres and Jeffrey Combs. ASTONISHING X-MEN: TORN features a story by Joss Whedon and John Cassaday revolving around Emma Frost's erractic behavior that has her fellow X-Men spinning in a downward spiral. Both are full screen, Dolby 2.0 stereo.