Between working from home and a 2nd baby on the way, we're feeling duplex growing pains! Come see what's next for our little Tudor duplex!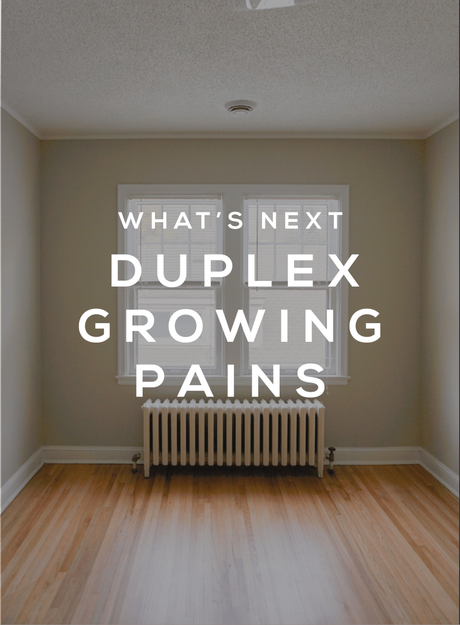 As you guys know our house is a duplex and we've been renting out the upstairs apartment over the last 5 years (which I highly recommend!) The rental income paid a big part of our monthly mortgage (and allowed us to put more down each month). It helped us buy in a neighborhood we were otherwise priced out of, and it allowed me to work part time so I could be home with our daughter more.
All to say, owner-occupying our duplex has been an awesome experience. However, this year with Ken and I both working from home and preparing for baby #2's arrival, we're starting to feel the need for a bit more space.
With everything going on, we've decided 2020 isn't our year to pick up and move. Instead, we're staying put and annexing the upstairs apartment as a cohesive part of our house.
Here's a look at the empty space up there right now. There's about 800 sf that will work great for our office/guest room, a 2nd family hang-out space, a 2nd bathroom (!!) and finally a spot to keep toys. (Right now we store most of them in our unfinished, spider filled basement. LOL.)
We did a very budget renovation up here when we first moved in-mostly with improvements to the kitchen. With Baby Boy Francois arriving in 2 months, we're starting with the family room and office/guest room areas so that they're up and running by late Fall.
Take a look around up here and come along as address our duplex growing pains and make this little upstairs annex our own!
More Landlording Reads: