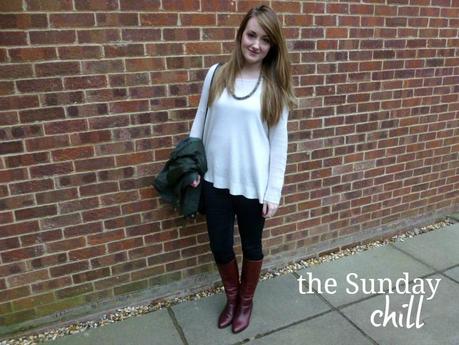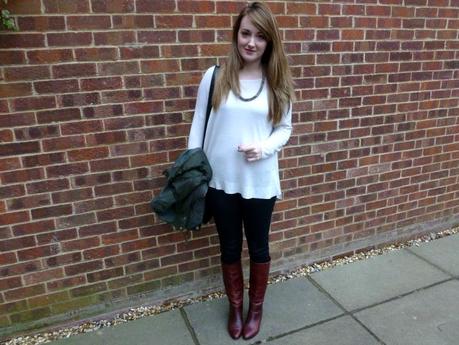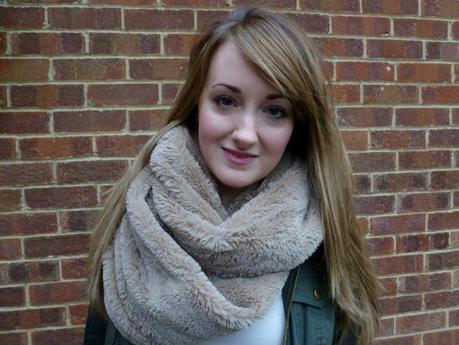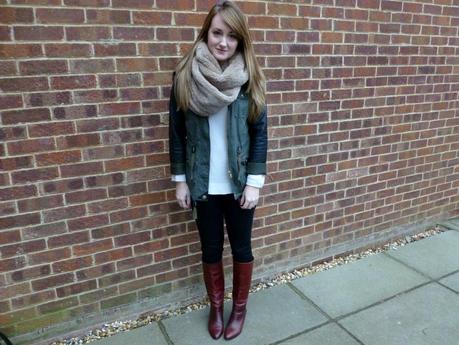 Jumper: Mango
Jacket: Primark
Jeans: Topshop
Boots: Vintage
This is what I wore to the cinema and Nandos on Sunday - comfy and warm as it was pretty chilly outside... nothing compared to the freezing temperatures at the moment though! This Mango jumper is one of the very few sale purchases I got after Christmas; I just hate the messiness and faff of sale shopping. I never really find anything that'd I'd wear otherwise, so tend not to bother. Mango is definitely one of my favorite shops at the moment though - could easily spend too much money in there!
This isn't the most interesting outfit I know, but... well, my life aint all that interesting at the moment! Work, sleep, attempt to go to the gym... dullsville.
Weather permitting, however, I'm hoping to pop to London this weekend to meet lots of other lovelies at Rose's blogger meet up - will you be there?