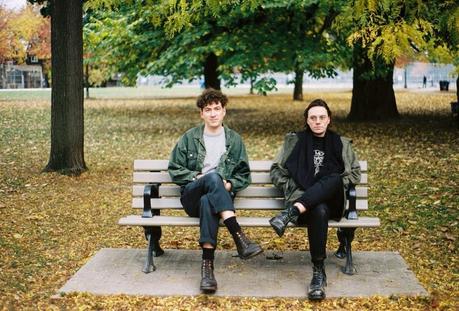 Photo credit: Christiane Johnston
Ducks Ltd. (formerly Ducks Unlimited) have announced they've signed to Carpark Records and shared news of a re-release of last year's debut EP 'Get Bleak' – now featuring three new songs. They've also shared the video for one of these new songs – 'As Big as All Outside' – and its one that finds the band examining 'the sense of decline that seemed to be hanging over a lot of day-to-day existence' – and the small things that can help get you out of this rut: 'In spite of everything, the world is capable of being very good and fun sometimes'.
Packed with breezy melodic hooks, a perfectly paced drumbeat and a jaunty bass line that wouldn't be out of place on a Shins or Real Estate record, the song finds the gentle vocals and lyrics examining the beauty the Great Outdoors can bring before talking about settling down and 'waiting for both of us to see again' while also putting worries at the forefront. It sums up the feelings of joy and dread that so many of us experience on such a regular basis.