A few days ago I saw a
tweet
from
Missy Robertson
that said, "Spending New Year's traveling for
Mia
's cleft surgery this Friday. Plan to squeeze in some fun before the big day. #PrayersAppreciated" Apparently that surgery is here in Dallas (Children's Hospital would be my guess) because photos of the family's "fun times" have begun to circulate on social media and sightings are happening all over town. Mia's Aunt, 
Jessica Robertson,
tweeted out several photos of the family's visit to Medevial Times last night and today they were spotted shopping at the Galleria, specifically the American Girl store. We wish Mia all the best on her surgery and send prayers for a speedy recovery!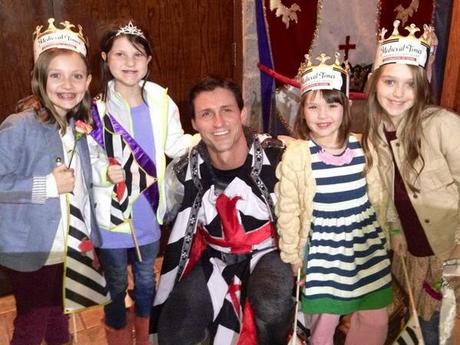 From left to right: Lily Robertson, Mia Robertson, Crew Wyard, Priscilla Robertson and Merit Robertson
My favorite knight-in-shining-armor Crew Wyard
held court
with the little ladies of Duck Dynasty.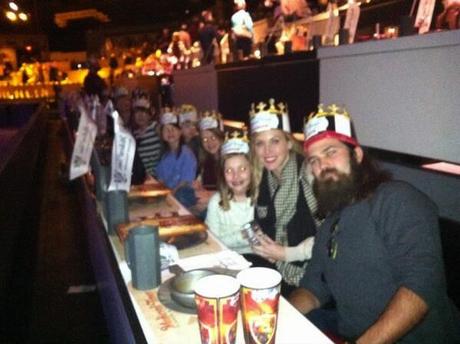 Jessica
tweeted
, "Proud of that DuckDad for coming to Medieval Times w/the kiddos & me! #gooddadaward #frontrowjoes we all had a blast"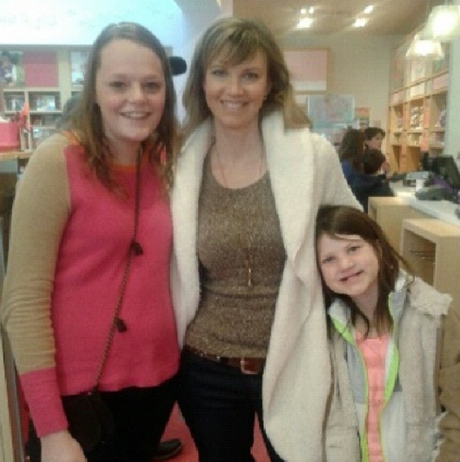 Missy and Mia Robertson with a fan
photo ℅ Randi Dukes on Instagram