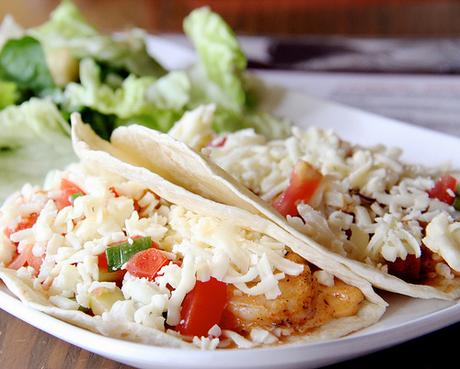 Last weekend I had Drunken Shrimp Tacos at Cowgirl Kitchen in Rosemary Beach and it reminded me of how much I love those spicy and fresh Gulf flavors all infused together and wrapped in a taco!
I used to cook all of the time when my family was under one roof, but due to the sale of our home on 30A this past fall, our current situation has us spread from Pensacola's East Hill, to our beach house in Miramar Beach, with our two kids still coming and going from their out of state colleges.
I'm excited to announce that 1) we do have a new home plan that just passed construction requirements in Grayton Beach on Western lake, looking at the state park (east) and dunes to the Gulf straight ahead 2) everyone will be under one roof again this week, including grandparents, and I get to the cook the family favorite comfort foods we all love, and 3) The cookbook is being turned in to my publisher in less than 10 days!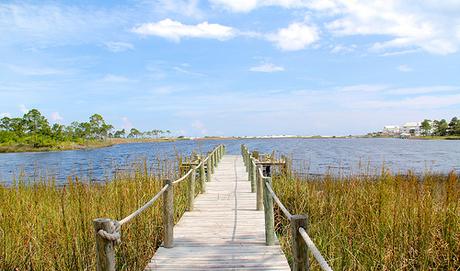 With 20 years of living in SouthWalton under my belt, parents living in the area as well, and a combined 60+ years visiting the area, I can proudly say that I enjoy sharing delicious recipes and community new with you.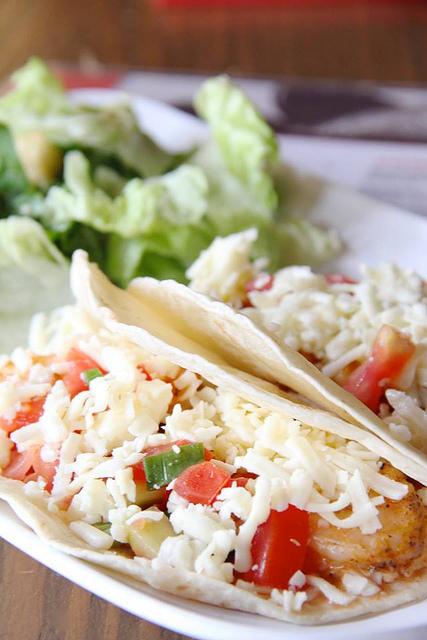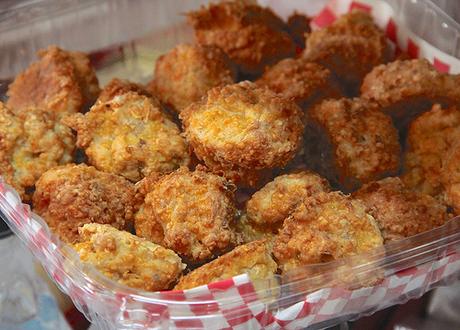 Are you planning a beach weekend and want to cook at home? Try my take on Drunken Shrimp Tacos. Want to visit the beach without the hassle of cooking? Head to CK Rosemary Beach or CK Seagrove Beach to dine in for breakfast, lunch or dinner, or to pick up take-out casseroles (and awesome sausage balls my kids grew up eating… seen above), that you'll just need to heat and enjoy!
Drunken Shrimp Tacos Ingredients:
Shrimp:
3 tablespoons white tequila
1 teaspoon ground cumin
1 teaspoon paprika
Pinch cayenne pepper
2 cloves garlic, minced
1 lime, juiced, plus 2 limes cut into wedges
Good olive oil
32 medium fresh Gulf shrimp, peeled and deveined
Kosher salt and freshly cracked black pepper
1/4 cup chopped fresh cilantro
Spicy Pink Mayo:
1 cup Duke's mayonnaise
1/2 cup Mexican crema
2 teaspoons lime juice
1 teaspoon light agave
1 chipotle pepper, minced, plus 1 tablespoon chipotle in adobo sauce (add more if you like it spicy)
Kosher salt
Tacos:
Nonstick cooking spray
16 corn or flour tortillas (I like flour and buy them hand made from the farmers market)
1 cup finely grated fresh Parmesan
Garnish:
2 vine tomatoes, diced
3 cups shredded iceberg lettuce
Cotija cheese and/or White Sharp Cheddar grated
Lime wedges
Chopped fresh cilantro
Preparation:
For the shrimp: Soak 8 bamboo skewers in water, if grilling over an open flame (or use metal skewers). Begin by making a quick marinade. In a large mixing bowl, combine the tequila, cumin, paprika, cayenne, garlic, lime juice and a little olive oil. Add the shrimp and toss well to coat. Sprinkle with salt and pepper. Take the skewers and thread 4 shrimp per skewer.
Heat up a grill, grill pan or flat top. Place the shrimp skewers on the grill and cook until pink, well-marked and nicely charred, 40 to 50 seconds. Remove from the grill and set on a large platter. Add the cilantro and finish by squeezing the lime wedges for some fresh lime juice all over (while the shrimp are warm they will soak up the lime flavor).
For the spicy pink mayo: Combine the mayonnaise, Mexican crema, lime juice, agave, chipotle and adobo sauce and some salt in a mixing bowl. Refrigerate until ready to serve.
For the tacos: Take a large nonstick saute pan (or on a flat grill top) and spray lightly with some nonstick cooking spray. Warm a tortilla for about 30 seconds on both sides, and then lightly coat one side with a sprinkle of Parmesan. Warm through, and then flip so it toasts cheese side down. Allow the cheese to cook and brown about 15 seconds, and then remove from pan. Repeat with the remaining tortillas.
To assemble: Place a skewer of shrimp on a doubled-up tortilla (cheese side up) and remove the skewer to leave the shrimp lined up in a row. Top with the diced tomato, iceberg, Cotija and/or White Cheddar cheese, spicy pink mayo, lime and cilantro. Serve with black beans.