Drug Facts you Need to Know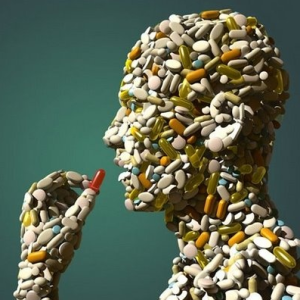 Drug Facts You Need To Know- Top 5 Addictive Substances
There are a lot of different elements that go into whether or not someone will become addicted to drugs. But along with your genetics, your social circle, and the lifestyle that you currently live, some drugs will actually make your brain believe that they need a particular drug. Starting a drug habit is never a good idea, especially when someone can become addicted so easily. That said, there are certainly some drugs that are more easily to become addicted to than others. This list will take a look at the top five addictive substances that you need to know about. Its important that you aware of these drug facts.
Heroin
Heroin is among the most addictive and deadly drugs in the world. When you research into heroin, you can find stories of lives who completely transform on the drug, with the dependence and desire of people who are looking to find their next heroin high. When a user takes heroin, the brain is tricked into believing the drug is consistently needed and cannot operate correctly without it. If this isn't bad enough, coming down off a heroin high can be extremely painful, making it even harder to quit.
Nicotine
Nicotine may not be as hard as heroine, but it remains among the top of the list of most addictive drugs. Nicotine also wont give you the immediate high like heroin does either. However, nicotine is just as addictive as it affects your brain nearly in the same way. Nicotine will trick your brain into thinking it is dependent on the substance, making it harder to quit and get away from it. If you don't take nicotine as a serious substance, consider the fact that one in every five deaths in the USA are due as a result of smoking.
Meth
In recent years, the effects of meth have been running across the nation. Meth is a cheap drug that you can make at home with instructions from the internet. Add the fact that it is relatively cheap to get high on and the effects are unlike other highs, and you have a growing list of why people are turning to meth to get high. The experts at the Utah meth detox center recommend finding help, meth is nearly impossible to quit without professional help.
Alcohol
Alcohol is another drug that may not be as hard as some of the others on this list, but it doesn't mean it isn't as dangerous. Because alcohol has a level of acceptance from society, it makes it a more dependent substance that people turn to thinking the effects will not be as bad. However, long lasing alcohol abuse can result in internal effects that will destroy the body. A life of using alcohol can be just as dangerous as the effects of any other drug on this list
Caffeine
Lastly, one of the most common substances in the world, and one of the most addictive is caffeine. Because there is no age limit for caffeine, people grow to be dependent on it at a very early age. You may not destroy your life like with heroin or meth, but a caffeine addiction is just as hard to kick after years of dependence on the substance.
Not all substances will kill you, but an addiction can be dangerous nonetheless. Keep an eye out for dependency by yourself or people you know with the substances listed above.
I hope you benefited from these drug facts. If you have any other drug facts then please comment freely. If you wish to post your own then please e-mail me at [email protected]
Brionna Kennedy is native to the Pacific Northwest, growing up in Washington, then moving down to Oregon for college. She enjoys writing on fashion and business, but any subject will do, she loves to learn about new topics. When she isn't writing, she lives for the outdoors. Oregon has been the perfect setting to indulge her love of kayaking, rock climbing, and hiking.