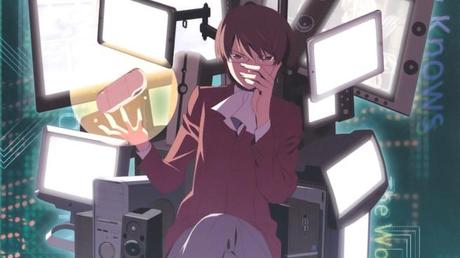 So, might as well give you a bit of update on my backlog progress. Predictably, it's not going all that well. But I have started it. So, some quick thoughts on a few anime I have been watching and we'll go from there, as there's a poll below.
Finished: Tasogare Otome x Amnesia (Dusk Maiden of Amnesia)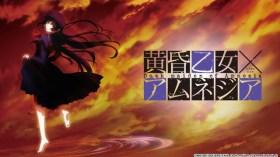 Where I left off: 6/12
Where I started: Ep 6
Rating 5.5/10
Final thoughts: Yeahhhh, I wish I could have enjoyed this one. You can be pretty much assured I struggled to actually marathon the last 6 episodes. Literally nothing interesting, nothing scary, and well, well over directed. Soundtrack is probably the best part of the entire series. Maybe I would have liked it if I didn't read the manga. Maybe.
Finished: Zetman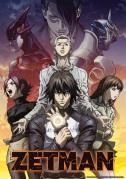 Where I left off: 3 out of 12
Where I started: Ep 3
Rating: 6.5/10
Final thoughts: Yep, Zetman is still a thoroughly average show , which, for this particular manga reader, is very, very disappointing. That said…as I trudged through the anime, I enjoyed seeing it animated. And of course I had to LOL at the Batman reference in the last episode. And that final soundtrack is glorious. Otherwise, will dream of a proper Zetman adaptation that'll never happen sometime in the near future.
Watching: Detective Conan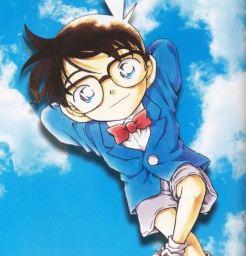 Where I left off: Some random episode around 50
Where I started: Ep 1
Current episode (as of this post): 23
Plans for Conan: 5+ a day, if possible.
Current rating so far: 7/10
Ongoing thoughts: Yep, I faced a big dilemma in re-starting this anime. You see, I watched Detective Conan on Adult Swim (Case Closed) many eons ago, so I watched a ton of episodes. But aside from some random episodes I have no freakin idea where I really left off, so I decided to give up and start all the way from the beginning. In watching these all over again, it's kind of a struggle since I already know what's going to happen/all of a sudden in having a brain I realize some of these can't be possible in real life. I remember when I watched it I was enthralled and couldn't stop watching. Seeing it now, in this dated style, it…it's tough. But I personally think it's more that I've seen it already as opposed to it being stupid that's hampering my enjoyment. But overall it's still been ok, and Episode 19 (or the one where the kids ended up taking on a group of robbers at a dept store) was hilarious and so deliciously entertaining and ok I'll stop now. I think it'll keep getting better, but I'm grinding my way through it.
Watching: Dear Boys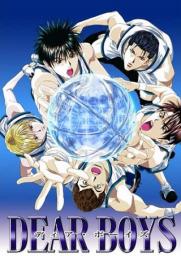 Where I left off: I've left off of Ep 3 once, Ep 6 once
Where I started: Ep 1
Current Episode as of this post: 2
Current Rating: 6/10
Ongoing Thoughts: When will I find a great basketball anime to actually watch? Ok granted there's not a lot of them out there, but geez! Anyways, THIS show. I've attempted to watch this a few times, but for no discernible reason I stop. I say that because I generally enjoyed what was happening. There was a subplot along with a plot! There was basketball that seemed realistic and had no special powers…it looks extremely horrible yes, but otherwise, that was probably the only complaint. But I think I've stalled on this anime too long, because it now looks extremely repulsive OH MY GAWD and the drama/basketball in the two episodes I've watched have been anything but realistic. My only hope is that it's because I've already seen these episodes. My only hope.
Anyways, you all know how my current watch list is. A refresher:
Persona 4
Ben-To
Blue Exorcist
From The New World (Shin Sekai Yori)
Btooom!
Uta-Pri
Sakurasou
Henneko
Phi Brain
Magi
Love Live
Kimi to Boku
…What am I gonna watch after that? Welp, here's my list, and here's my poll (Exclude everything over 26 episodes though). It's only comprised of 15 anime though. Comment below on what I should really suffer through. I'll be sure to hate it profusely.
Note: There is a poll embedded within this post, please visit the site to participate in this post's poll.