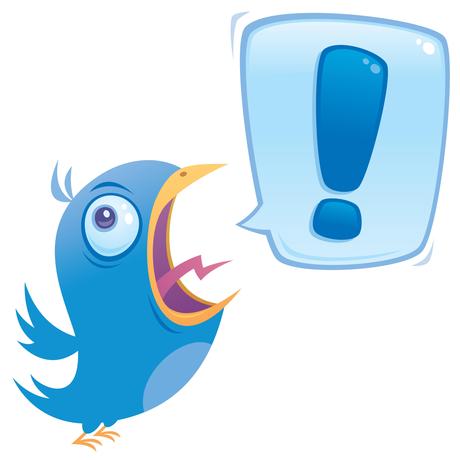 Getting traffic to a site is always been a question from most of the bloggers, the importance of social media in bringing traffic to a site is increasing day by day. I'm here with another article through which you can generate traffic for your site from Twitter. I have found many bloggers who fail to target traffic from Twitter, even I was one of them few months ago, as I was new to the field. What I strive for is to search new loyal readers for my blog who would promote my content all over the web. I'm mainly targeting few social media sites, Facebook, Google Plus and Twitter are at the top of my list. At first I tried to target every possible social networking site which I could but soon I got to know that targeting too many sites at once won't help me so I decided to target sites one by one. Lets come to the topic now, how could you target Twitter to generate traffic for your site?
How to Target Traffic from Twitter?
Timing is everything
When posting updates you must decide which time is best for you. You must know that from which part of world most of your connections belong. If you don't know which time is perfect for you, you can merely find it by posting updates on different times. I used to post updates without concerning time as an important factor but a friend of mine suggested me that I should try targeting different time zones and I should post updates on the peak times when most of people could go through my updates.
Have a Break
What I normally see that new people who have recently connected to twitter don't have a break while posting updates. They try to promote all their content at once which is not at all beneficial for them. Keep patience and post your updates with few breaks. Don't try to work like a robot, be a human instead.
Think as a Follower
Before creating articles on my blog, first I think as a reader. I find out what my readers want from me and what my readers are willing to see on my blog. I follow the same trick on twitter and post updates which my twitter connections expect from you. Moreover don't aim to share your links only, share quality content from other websites too.
Enable Twitter Sharing
You all know that almost everyone on the web is connected to Social Networking sites and twitter is one of the biggest social networking sites. Enabling twitter sharing on your site will surely benefit you. You should enable sharing of every big social networking site to drive more traffic.
Twitter Follow Button
I mostly remain connected to social networking sites. I keep visiting different sites related to blogging, if I like any site I follow them on Twitter and I like their Facebook page as well because nearly every site shares their recent articles on Social Networking sites. By this I get updates on my social profiles and I don't need to check those sites daily, only when they post updates.
Join Retweet Communities
Retweet Communities are the platforms where you can retweet other's tweets for credits and other people will do the same for you. Your articles can gain more exposure through retweet communities. I would recommend you to join JustRetweet, I'm currently using it and it's working impressively.
Conclusion:
Social Media Marketing is on top nowadays for driving traffic and Twitter is an important part of it. There are different tactics for targeting different social networking sites. Above mentioned tactics were helpful for me to target good amount of traffic from twitter. I hope that these tactics will help you to improve your twitter traffic.