This post could have easily been titled "Where to try Port wine in Lisbon". It does not mean there is no other drink worth trying out, but this way or another a visitor to the capital of Portugal will come across some Port sooner or later.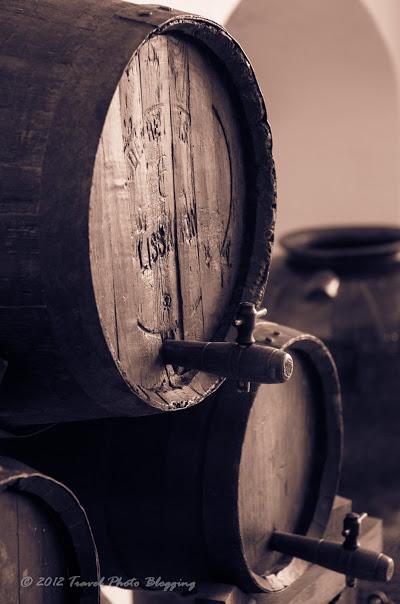 Although Port wine is produced in only one region of Portugal - the Douro Valley, it is very popular all over the country. Port wine is just one of many excellent Portuguese wines. There are many wine tasting opportunities in the city of Lisbon and I really advice you to try at least one. You don not need to be a wine connoisseur to like this. Usually things are explained according to the level of your knowledge of wine. I am convinced after the first one you will be ready for more.

As you probably already know port wine (also known as Vinho do Porto) is Portuguese fortified dessert wine. Although it is usually a red wine of sweet taste it also comes in dry, semi-dry, and white varieties. It has been produced since 18th century when long trips to England often resulted in spoiled wine. That is why fortification of the wine was introduced to improve the shipping and shelf-life of the wine.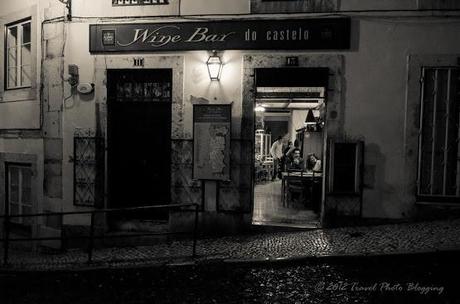 We did a few wine tastings while in Lisbon and I can only say they were all great. I especially recommend a visit to two places mentioned below:

Wine Bar do castelo on your way to or from the castle. It is located in Alfama just outside castle walls on Rua Bartolomeu de Gusmão 11/13. We really liked the atmosphere of this place and also staff were super nice.
The other place I can also recommend is BA Wine Bar do Bairro Alto and you can find it at Rua da Rosa 107.
You can expect an average tasting to cost you around 20 euro or more. Some tapas are usually included, but you can expect to pay extra if you choose to try some exquisite cheeses or something similar.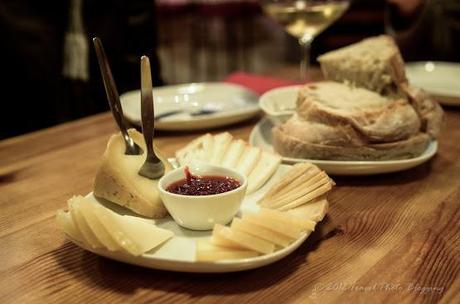 Since wine prices may vary greatly, you should always agree about the tasting process, your preferences and price ranges in advance.
Of a few different approaches we tried I preferred the following approach to tasting: every one of us (we were a group of seven) got to taste one small sample of four different whites, four reds and three ports. After each round every one of us chose a glass of wine he preferred. We payed only for those three full glasses per person.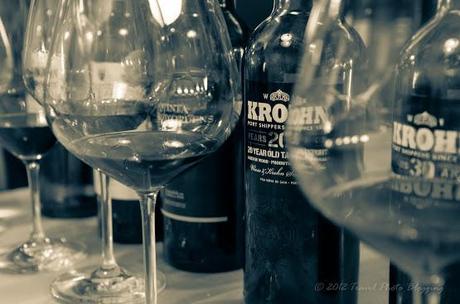 We were especially impressed by those ports we got to try - none of us has ever tried a port wine before. I guess it is pointless to emphasize the older (and more expensive) they were - the more we liked them. There is a distinct difference between different types of port wines. White, Ruby, Tawny and Vintage are the kinds we managed to try. I liked Tawny Port the most, but all of them were good.

We were even treated with something special at the end of one of those tastings (at the second place mentioned above). The owner gave us something really special to try - something we would never have ordered, considering the budget we were on. It was a taste of a 1880 Vintage Port. It definitely tasted great, but considering the price of it I think I could not appreciate it nearly enough.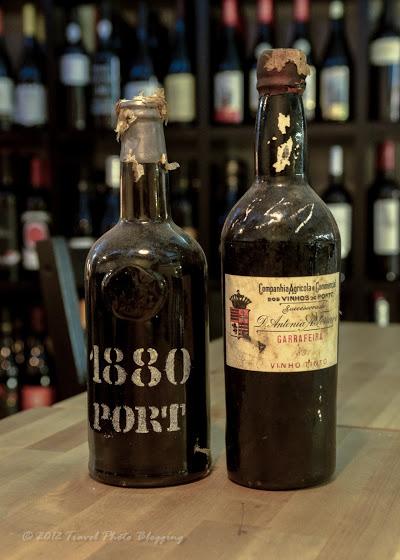 In my lay opinion the differences among up to a 20 year old Tawny Ports are very noticeable. From there on you can expect a substantial price leap and in my opinion you have to be a bit of an expert to appreciate it enough to justify a purchase.
I recommend you buy at least a bottle for your home collection since good quality port wine is hard to get and more expensive to buy back home. Just make sure you secure the bottle properly for the way home.

There are also other drinks you should not miss when in Lisbon. One of them is Ginja. There is a small bar in Baixa district on Largo de São Domingos 8 (near Rossio station at Praça de São Domingos) offering this famous Portuguese sour cherry liquor. At Cafe 'A Ginjinha' there is a 150 year old tradition of serving this specialty liquor. Although you might not like it you should at least give it a try.
You can settle for a shot or get yourself a whole bottle for around 7 euro.