For what seems like an eternity, Policing and its associated costs has been held under the glaring spotlight of Political scrutiny. Teresa May has repeatedly told us that she wants to 'trust officers' and get rid of the 'grinding bureaucracy' that we have been drowning in for as long as I can remember.
Many schemes have come and gone with various degrees of success (or lack thereof) but our job and the daily frustrations of paperwork and file creation remain remarkably unscathed. I would be prepared to live contentedly in a world where the amount of form filling was proportionate to the seriousness of the offense. The reality is that there are fewer sides of A4 to fill in for an unexpected death than there are for two kids arguing over a football in the park.
Some of the most disproportionate of these unbalanced scenarios relate to motoring offences.
Drink drivers are some of the most serious and loathsome offenders that I have the pleasure of locking up. At present the process of getting these menaces off the road can take months, even a year or more in some cases. And for all that time, these potential killers are free to roam the streets in an alcohol induced haze, playing roulette with the lives of our friends and family until the court finally impose sentence.
I believe that there should be a reform in Policing powers with regard to motorists who commit certain offences. Those that commit more serious offences should be subject to a Police imposed immediate suspension of their license. Failure of a breath test or a Field Impairment Test (FIT Test) relating to drink or drugs, certain categories of accidents or incidents where drivers have failed to stop for Police should authorise the Police to get out the DVLA scissors and cut up their license as well as cutting the chances of further offending.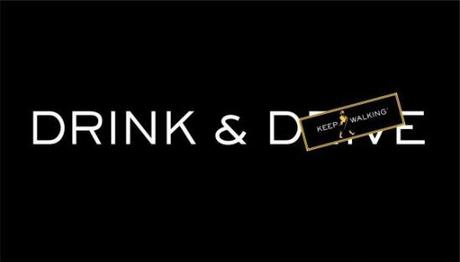 Although there have been recent proposals for reduction in the legal limit for drink drive offences, making the roadside breath test evidential, and removal of the 'statutory option' to have breath specimens replaced by blood (giving a significantly higher chance of passing the test due to the additional time required to get a doctor to the cell block), these do not address the most significant issue – the offender will still walk out of the nick in the morning with a full entitlement to get behind the wheel until convicted at court.
I have recently dealt with a drink drive suspect who was already on bail for crashing into another motorist with the equivalent of two bottles of red wine in his system…in fact it was the second time he had been caught in the 14 months since the original offense. His theory was that he was going to lose his license anyway, after getting away with it for many years, so what did it matter if he had a few before driving. He firmly believed that he was unlikely to get caught and that even if he did, it wouldn't make much difference to his sentence.
He had successfully managed to play the court system engineering adjournments and committal to Crown Court to retain his license for more than a year. In fact he retained his license for a further four months after I caught him due to the complications of combining the more recent offences with the historic ones so that they could be sentenced together!
My proposal is that Police are given powers to suspend driving licences for drink driving and some other offences. Failure to comply with the suspension should allow seizure of the offenders vehicle (in line with current insurance, license and tax powers) and for significant additional fines to be imposed – my suggestion would be expansion of the current £200 No Insurance FPN scheme.
In some cases this suspension could remove the need to spend many hours every month producing files and for cases to take up expensive court time altogether. This would make justice swifter and far more cost-effective as well as reducing the chances of death and serious injury being caused during the time spent on bail by offenders with 'nothing to lose'.
On a related, and slightly more humorous, note…
There are those that should never have been given a license in the first place. The following clip shows one such person. A clear candidate for the attentions of those DVLA scissors…
NB: Before the soap boxes come out, I didn't choose the title for this clip and don't know the gender of the driver. It has been chosen to illustrate a point, not to start a 'women driver' debate…