Mark Williams :: Galloway Wild Foods 'Wild Booze Walk' :: Saturday 30th May :: Seaton Park
Mark Williams of Galloway Wild Foods hosting a guided walk in Aberdeen's Seaton Park looking at drinks uses of plants and trees, along with some handy tips on foraged bitters, wild vermouths/amaros, making herbal meads and wild yeast ferments and shrubs, vinegars and native acidifiers (or as he likes to call it: "Get over your citrus addiction!") We've been on one of his extremely entertaining and informative walks.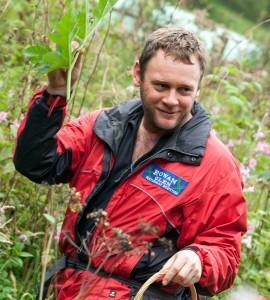 Mark Williams
Places are extremely limited for  www.ticketsource.co.uk/drinkaberdeen.
Blended by a family of local tea merchants, Black Bottle blended Scotch whisky has it's roots firmly planted in Aberdeen; 37 Market Street specifically. In 2013, the brand underwent a re-brand and change of recipe, heralding a return to the blend's traditional flavor profile of spice, fruit and Islay peat.
Mal Spence (@malspence) has spent his bartending career fine-tuning his craft, introducing the hand-cut ice trend into Scotland during his time as Head Bartender of The Salon in Blythswood Square Hotel, Glasgow. Since then, Mal has opened the Kelvingrove Cafe in Finnieston and is currently the Global Brand Ambassador for Black Bottle.
At this session, Mal talks all things tea, whisky, cocktails and ice. Definitely one to see if you have an interest in current drinks trends, the anthropology of Black Bottle and the blending of different flavor profiles. Would love to go to this, Mal knows his stuff.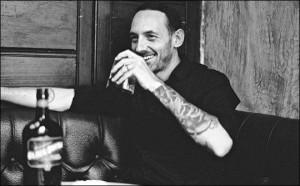 Mal Spence
The Tippling House, Aberdeen on Wednesday 27 May 2015
Doors Open at 1:30PM
From 2:00PM to 4:00PM
Ticket Price: £5.00 – £10.00*
(https://www.ticketsource.co.uk/search/searchPerformance.asp…)
BrewDog + Joe & Seph's Gourmet Popcorn Tasting :: Thursday 28th May :: BrewDog Bar Aberdeen
Adelphi Kitchen vs. BrewDog Beer Dinner :: Wednesday 27th May
Foodies and punks alike will be treated to a five course dinner at Adelphi Kitchen (@adelphikitchen), hosted by BrewDog (@BrewDog). The legendary craft-brewers have paired one of their beers to each course and will be presenting on the night. This is sure to be a hot ticket…click 'Book Now' above to buy your tickets or head to www.ticketsource.co.uk/drinkaberdeen. ‪#‎DrinkAberdeen‬