I know this song is older, but it's still in rotation at my house. I just love his voice and my kids love to dance to this one too!
Here is the look I styled as I danced around my room to the Silversun Pickups. It defiantly inspired me to just go for it with this look.
I realize that it is officially fall and a lot of you will now be putting most of your brighter colored clothes away, but I say wear them year round if you want. I listen to what we are "supposed" to wear and then make my own decisions. I wear what makes me feel pretty/sexy/comfortable and own that look! ;)Here is me owning my neon and faux leather outfit in the fall: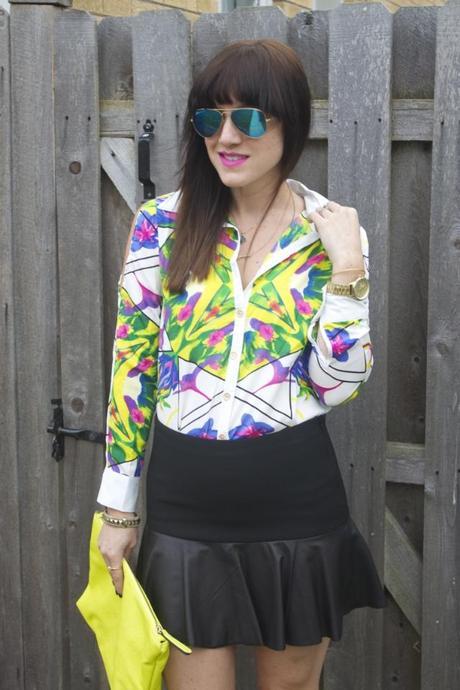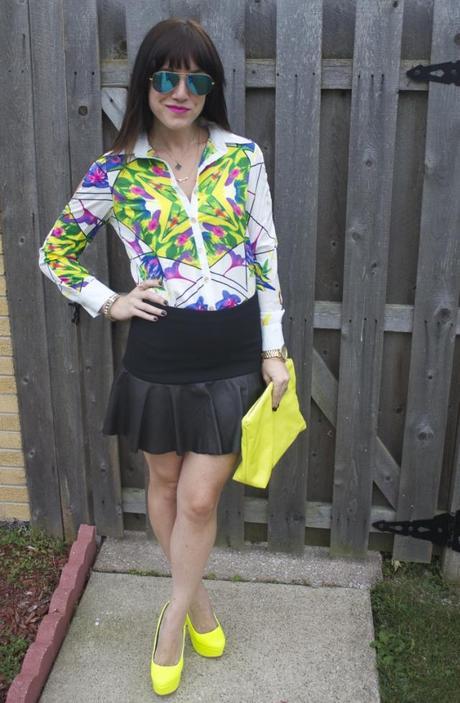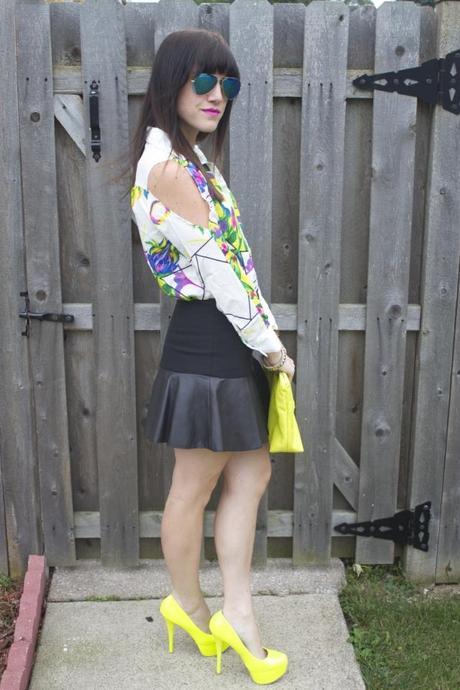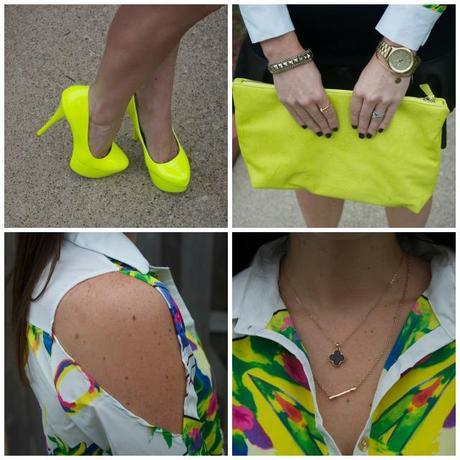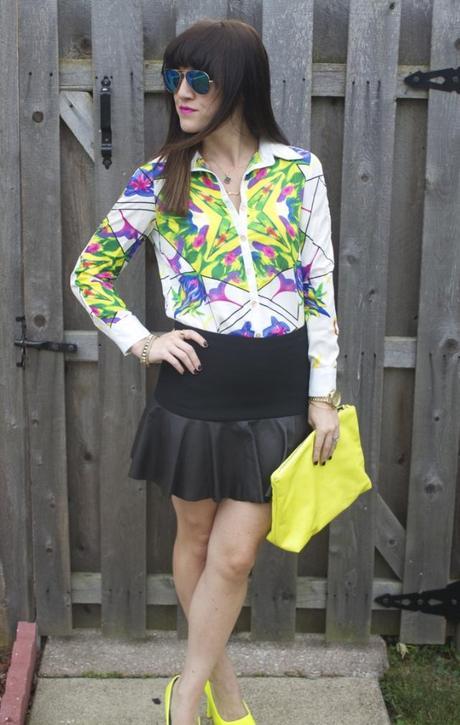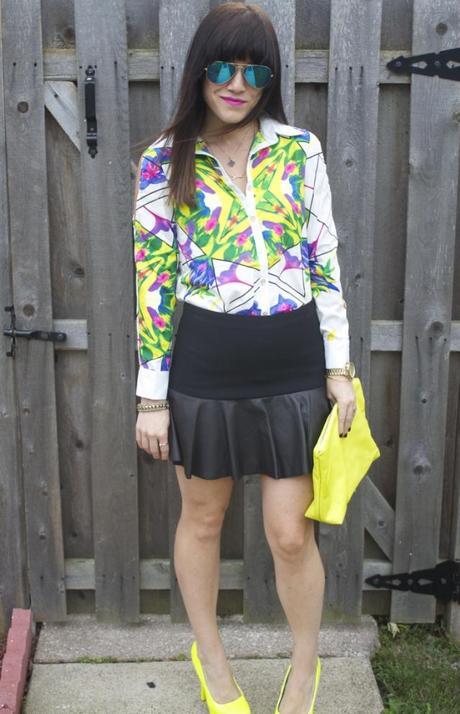 Top: c/o Persun // Skirt: Zara // Shoes: Shoe Ocean (similar) // Bag: Sole Society // Necklaces: c/o Sarah Aghili // Bracelet: Baublebar // Charm Bracelet: Gift // Watch: Fossil // Sunnies: Ray Ban // Ring: T+J Designs // Lip Color: Candy Yum Yum by MAC

I can't wait to wear this blouse in the spring with white denim jeans or shorts! 

What do you think of my outfit?

Do you like the Silversun Pickups?