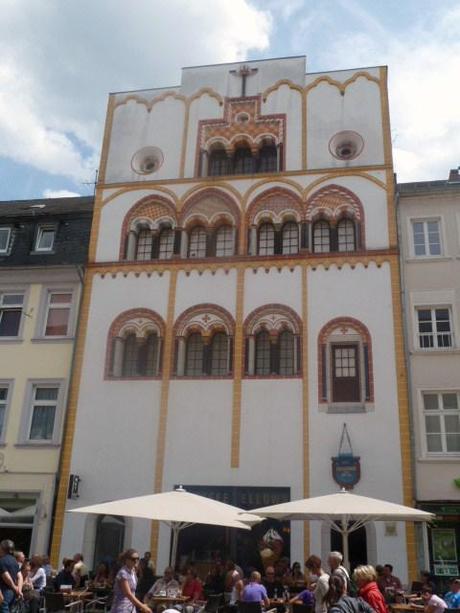 Dreikönigenhaus, or House of the Three Magi House in English, is an intriguing house.  Can you figure out what's unusual about this gothic house built in 1230 located in Trier, Germany's oldest city?   I'll give you another photo as a hint: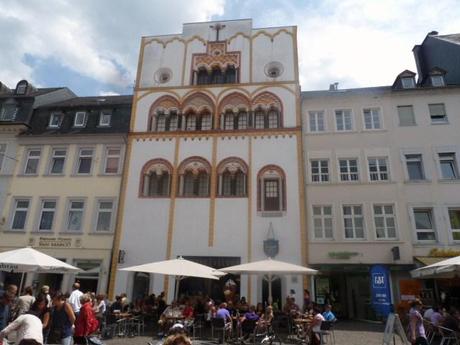 Did  you figure it out?  The door of Dreikönigenhaus is located on the 2nd floor (called the 1st floor in Germany)!  Several wealthy families lived in this house and to protect their families and riches they put the door on the 2nd floor.  During the day they would place a latter outside the door and in the evening they would bring the latter up, ensuring that no thieves could break in while they were sleeping.  How clever is that?  Today the lower level is a coffee shop and the rest of the house is private, but as we were there in broad daylight and didn't see any sign of a latter I'm assuming the current residents of Dreikönigenhaus have opted for a ground entrance, favoring convenience over safety.
This photo has been submitted as part of Travel Photo Thursday, a weekly travel photography showcase organized by Nancie at Budget Travelers Sandbox where you can see more travel photos from around the world and by Eileen at Digital Photography and Multimedia Digital Art where you can find great photo tips.