This is the Canada Day long weekend, and I thought some festive and patriotic pancakes would be spot on!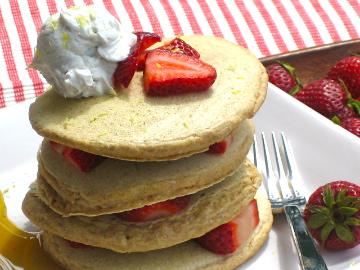 These whole-grain chia pancakes are layered with fresh strawberries and topped with my Lemon Whipped Cream (gotta' show respect to the white too).  Drizzle some pure maple syrup on the side, and you don't get much more Canadian than that, eh?
Now, realizing that my readers south of the border soon have their July 4th celebrations approaching, I did a quick switch up to give you some 'red, white and blue' pancakes too!  Blueberries, enter stage left.  Not only did I have fresh blueberries for these international pancakes, but also a sauce made from wild Newfoundland blueberries (a gift from 'Gram and Poppy's visit).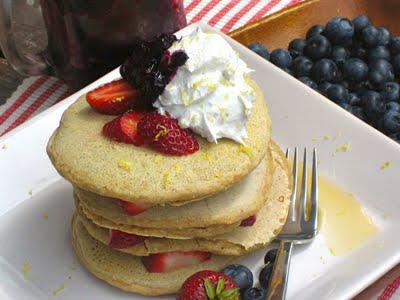 Don't you want a bite?!...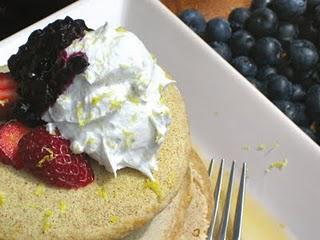 These Whole-Grain Chia Pancakes and Lemon Whipped Cream are both recipes that will be in the new cookbook, next spring!  So, you can make these for your celebrations next summer!
Kidding. :)
You can get a jump start on my cookbook and find both recipes here.
Happy Canada Day and Happy Independence Day!