Chic & Stylish Weddings
Chic & Stylish Weddings -
A little bit dreamy and a whole lot beautiful, today's wedding will surely steal your heart! The combination of natural beauty and rustic decoration with unique elements and colorful flowers created a perfect scene that can easily enchants everyone. Liala and Andrea decided to celebrate their love in an outdoor venue with a hauntingly beautiful decoration. The rustic details, the swimming pool and the hanging lights created a warm yet elegant atmosphere. You won't want to miss a single photo from this wedding!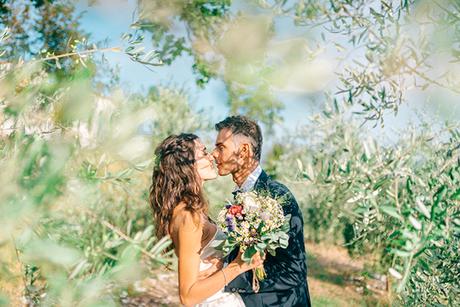 Photography : Sarah-Jane Ethan Photography
"We have been together for 6 years when Andrea last year proposed me to marry him. We were living in Panama but our desire was to celebrate our wedding in Italy, in my small village located not far from Venice. Organize a wedding…well our wedding…living on the other side of the world was just exciting", the bride shared with us.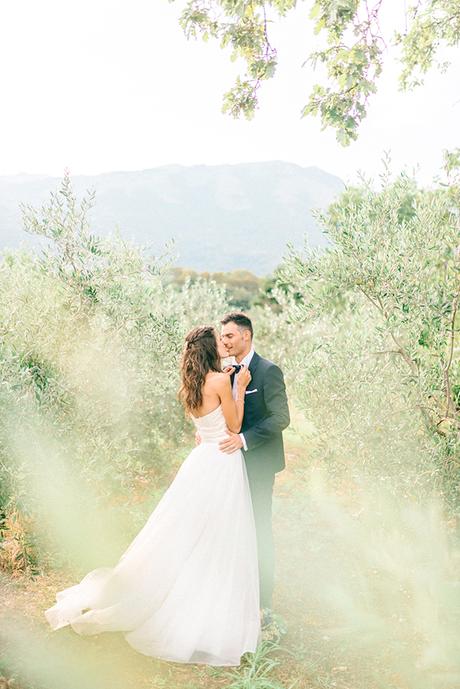 Photography : Sarah-Jane Ethan Photography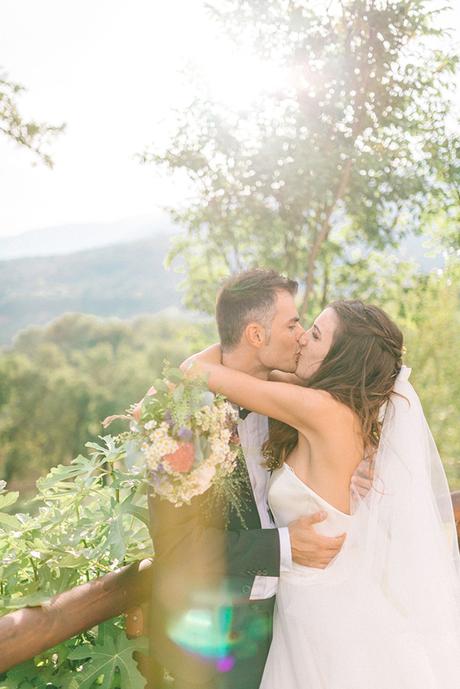 Photography : Sarah-Jane Ethan Photography
"From the beginning our common wish was to share and live such unique event with our families, our special friends, coming from different parts of the world and with our two best four-legged babies: Jeffrey and Bowie. For this reason, we decided to celebrate our wedding in a small countryside church, with an African gospel choir, during an Italian sunny summer's afternoon; continuing with dinner and wedding party in the green and leafy garden of an ancient Italian villa. Freedom, love, freshness, shabby chic details, pastel colors, wildflowers, sunshine, smiles, simplicity, joy: a mix of these ingredients represents the aim of our wedding."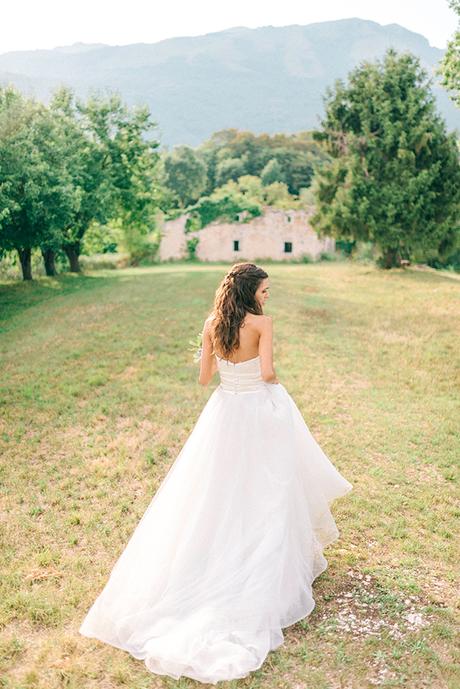 Photography : Sarah-Jane Ethan Photography
"Generally, I don't like classic wedding shoes…My idea was to find sandals that could be original but at the same time refined for such an important event…and the search began… Finally, I found my stunning silver sandals with bow by Pura Lopez, but…what are the perfect shoes for dancing during a wedding party, near the pool with a rock and roll band? Of course, a pair of Converse with glitter and studs! I just adore them!"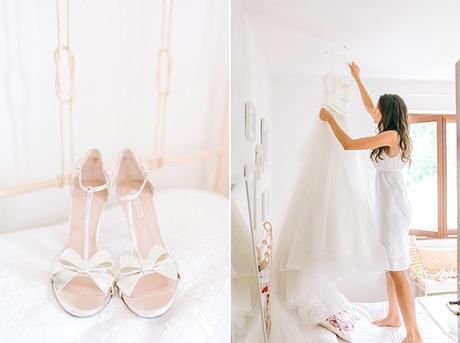 Photography : Sarah-Jane Ethan Photography
"I don't like to makeup myself too much, for this reason Blanca, my makeup artist, suggests me a really natural makeup, emphasizing the depth of my eyes. The tresses of the hair dress reflected my natural and simple style, created by Alessandro and Roberta, that put all their love and professional experience, in preparing me for the wedding."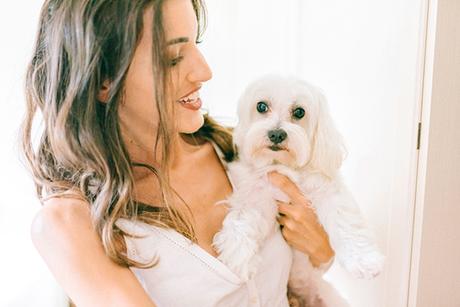 Photography : Sarah-Jane Ethan Photography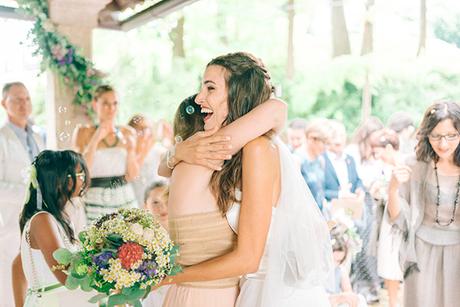 Photography : Sarah-Jane Ethan Photography
"When we saw for the first time the villa of Borgo Dei Conti Della Torre we immediately thought: this is the place! This ancient villa, with its green garden, nestled in the silence of the countryside, its beautiful pool and big trees. Our idea was to create a "dynamic dinner" where people is free to move, speak, walk and relax; enjoying our magic night. For this reason we decided not to prepare a tableu marriage but we just said: "sit where your heart suggests to you."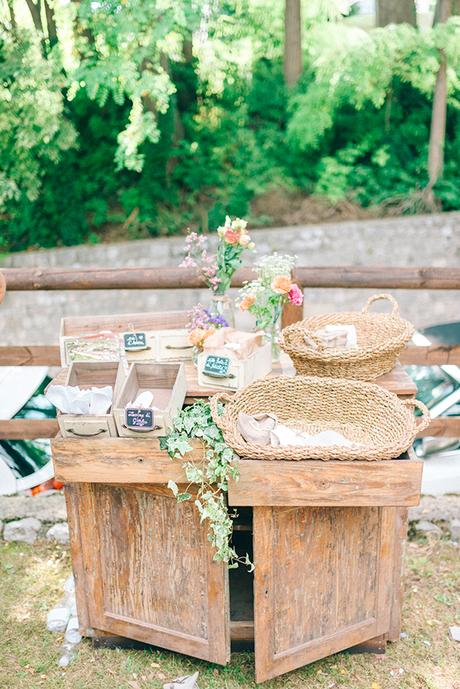 Photography : Sarah-Jane Ethan Photography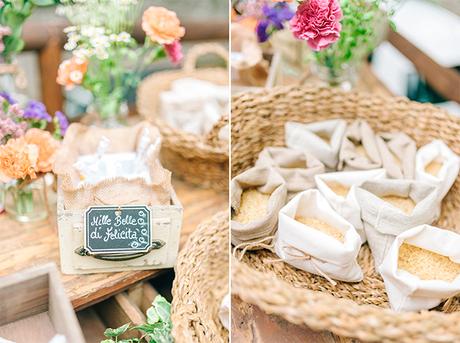 Photography : Sarah-Jane Ethan Photography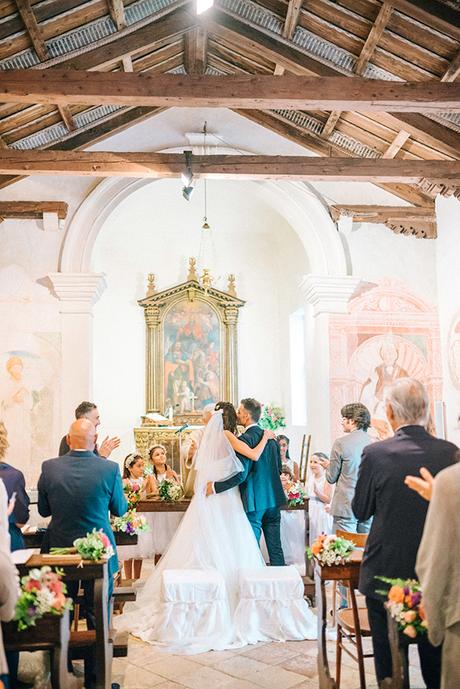 Photography : Sarah-Jane Ethan Photography
From the groom: "I went directly to my favorite boutique, Ferracin, they have a unique style, combining handmade Italian product with the last fashion accessories. Federico and Simone already perfectly know my style and they guide me to choose the perfect dress… they just took me and prepare me for the wedding ceremony. We end up with a Tagliatore dress and some beautiful accessories like my braces and cufflinks."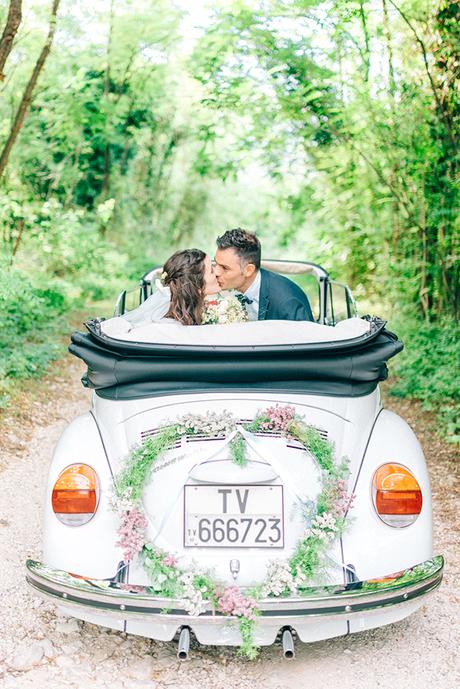 Photography : Sarah-Jane Ethan Photography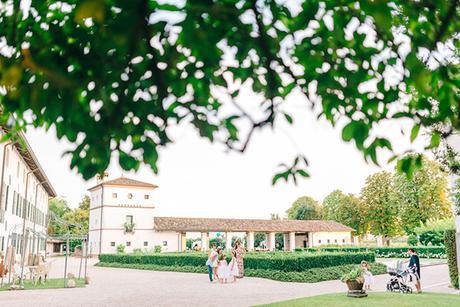 Photography : Sarah-Jane Ethan Photography
"The decor was so important for us and considering that we love crafting and Liala has thousand of ideas, they were able to mix Liala's creativity with their professional skills. A huge antique chandelier hanging from tree branches, glass bottles with wild flowers, baskets of straw with mediterranean aromatic plants, a swing in the green, an old bathtub full of flowers, candles, lanterns, deck chairs with vintage canvases around the poolside, bird's cages, an old cinema, vintage, simplicity and originality…just the perfect mix for creating our party and at the same time representing us like a couple. Sixty hearts handsewn by me and my mother Cinzia, one for each woman that has been invited…wooden placards prepared by hand from my father and decorated by precious hands of Kiki… This was the atmosphere of our wedding dinner and party."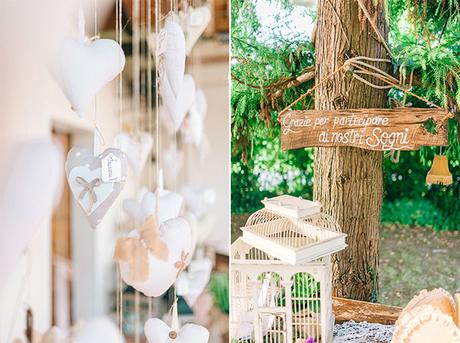 Photography : Sarah-Jane Ethan Photography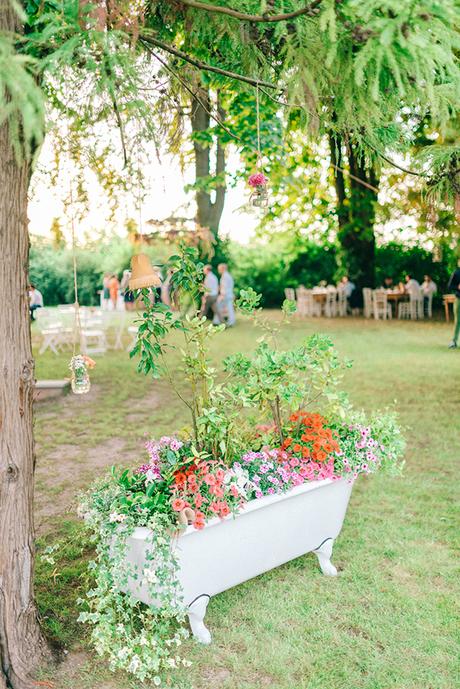 Photography : Sarah-Jane Ethan Photography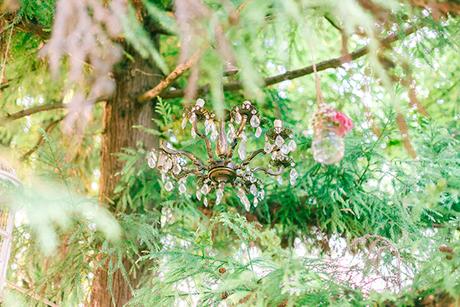 Photography : Sarah-Jane Ethan Photography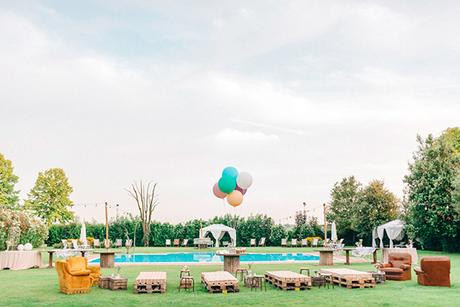 Photography : Sarah-Jane Ethan Photography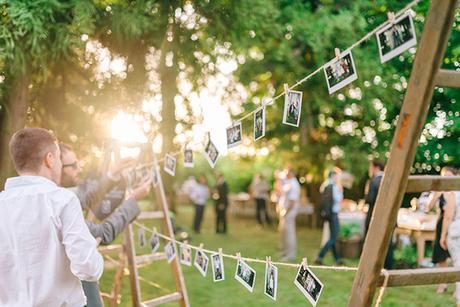 Photography : Sarah-Jane Ethan Photography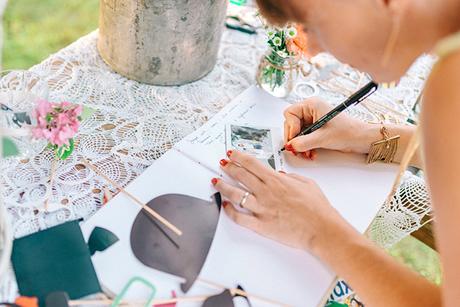 Photography : Sarah-Jane Ethan Photography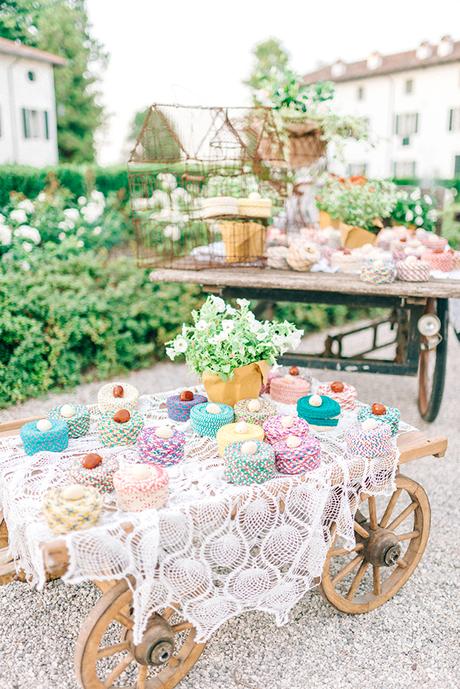 Photography : Sarah-Jane Ethan Photography
"It's recognized that the Italian food is just delicious but to find someone that is able to cook it fresh at the moment with having an amazing preparation at the same time it's really unique. Massimo and Gloria Santi, owners of Santi Group Catering, were able to realize all our desires."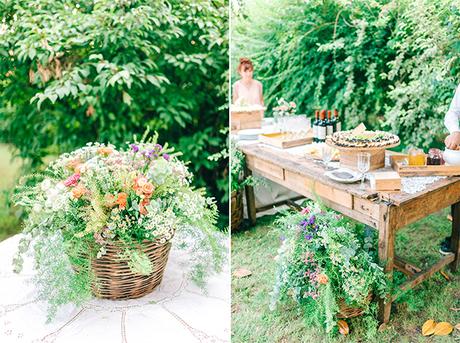 Photography : Sarah-Jane Ethan Photography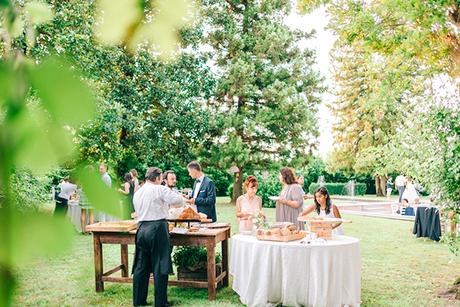 Photography : Sarah-Jane Ethan Photography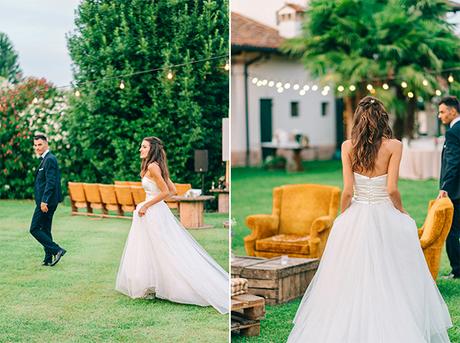 Photography : Sarah-Jane Ethan Photography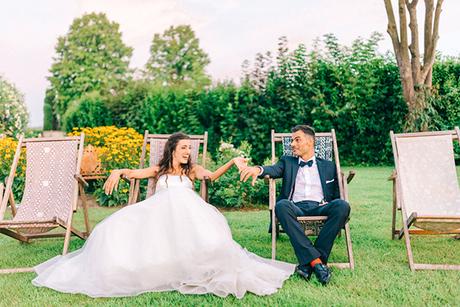 Photography : Sarah-Jane Ethan Photography
"We desired to have a lot of fun during our wedding, enjoying the pool and the beautiful garden with our friends and families. The location was perfectly prepared by Santi Group with an open bar ready with all type of cocktails and a wonderful atmosphere. We choose our favorite Rock & Roll band: the Alter Ego, and the show was spectacular… everybody was dancing for hours without stopping."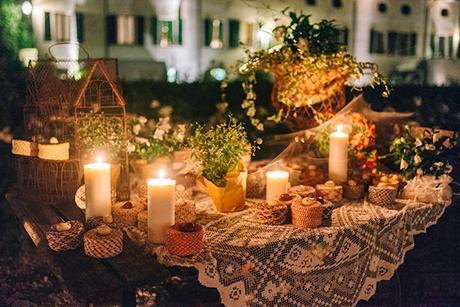 Photography : Sarah-Jane Ethan Photography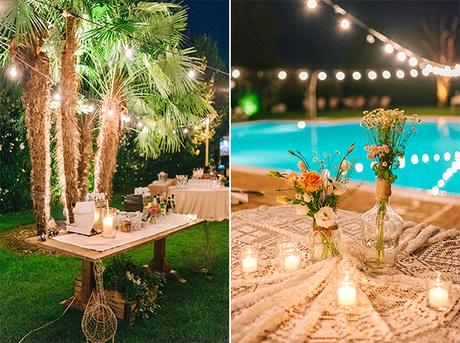 Photography : Sarah-Jane Ethan Photography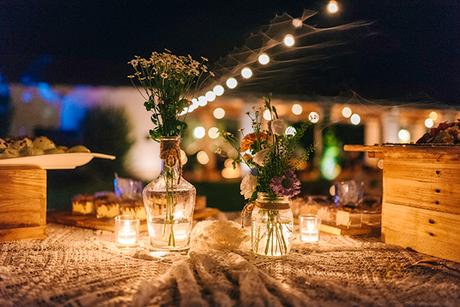 Photography : Sarah-Jane Ethan Photography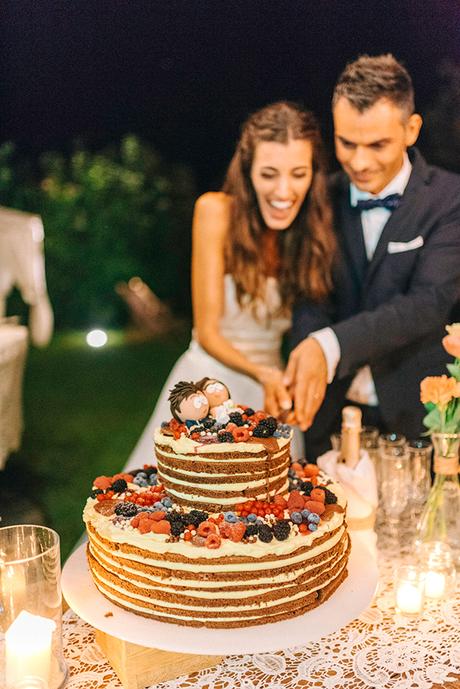 Photography : Sarah-Jane Ethan Photography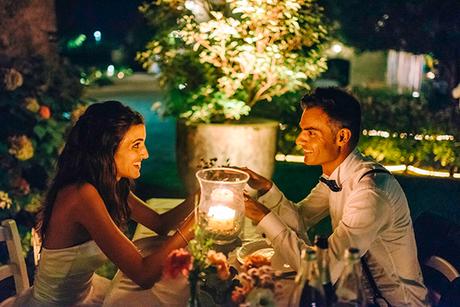 Photography : Sarah-Jane Ethan Photography
"I had tried dozen and dozen of wedding dresses during my holiday in Italy, one year before the wedding; sharing this special moment with my mother, my mother-in-law and sister in law …it was so funny…the initial idea of my wedding dress was totally different from the final one that I choose. I just literally fall in love with my dress at first look…simple, fresh, soft, stylish and elegant. It is handmade in Italy from the collection of Stefano Blandaleone, all made in silk and fine fabric. I bought it in a special boutique, Marika Mode, supported in my decision by Laura, the owner. I added a long veil with a small bow, to recall my sandal's bow."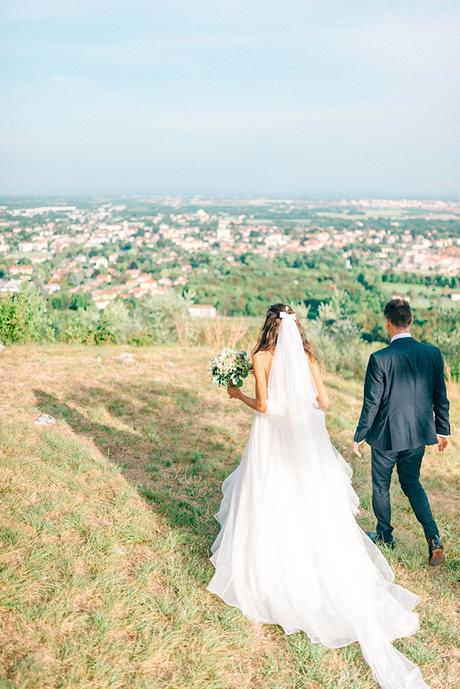 Photography : Sarah-Jane Ethan Photography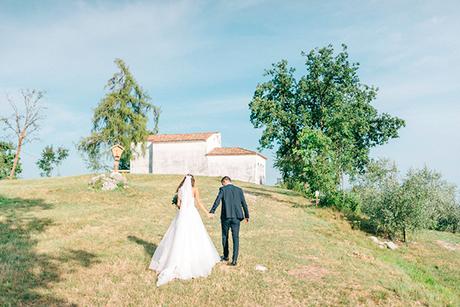 Photography : Sarah-Jane Ethan Photography
"When we saw the pictures of Sara Jane Ethan we were simply astonished. We loved their soft colors and light, their spontaneity and the happiness that they reflect. We just said: we have to call her for our wedding, also if she has to travel from UK to Italy… She perfectly reflects our spirit and she can catch in her photos the joy of our wedding. We do not love classical wedding photos and we were looking for something that authentically reflects the emotions of each single moment. The connection with Sara Jane was perfect from the beginning, all our guests immediately fall in love with her… we had a lot of fun together and the result is simply …Perfection!"