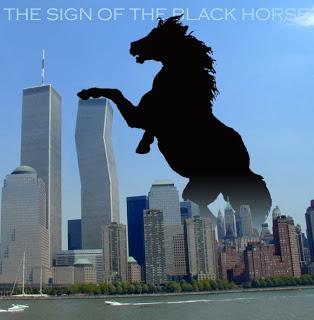 It's a dream that came to me the night after watching the Joshua Patrick dual-video interview from Miles Johnston and I'm not sure if it has ANYTHING to do with the concepts in that amazing interview, and I don't care.
In the latter part of the dream, the bit I remember vivdily, I was carrying an orange plastic bowl of 'material' (don't remember what it was) but it attracted the attention of all the animals along a tight hedge-lined passageway I was on, with other people, walking, as if from a war; refugees.  
It was all muddy, thorny; the landscape ravaged. A huge pig tried to eat the contents of the orange plastic bowl, that's when I noticed a hedged-off combat-training area for Extra Special Bipedal Super Beasts.

The one that NOTICED ME was like a Big Black Bipedal War Horse that was training against some huge cattle, slaughtering them with a huge sword. There were two of these training giants. B3WH noticed me and put its hoof across a barbed wire fence, squatted down in the mud and bracken to watch my passing. It attacked some training beasts and sliced across them ferociously, dispatching them with ease. These victims went into a crayon-like graphic death. And the victim was reintegrated into the shape of the Big Black Bipedal War Horse.

Then it was attacked from behind by an equally powerful training partner, might have been a Minotaur-like giant creature, the Bull of the City of London? or the Bull on Wall Street? This enemy sliced B3HW across the neck with its a huge sword. It too graphicised its death, strange gray lines and a flat silhouette, before morphing into one, becoming its enemy.
This showed me that all enemies are all chimeras, all 'gladiators' are fighting in the same arena for the same god, PROFIT.
THE BIG BLACK BIPEDAL WAR HORSE IS ALL ITS OWN ENEMY.