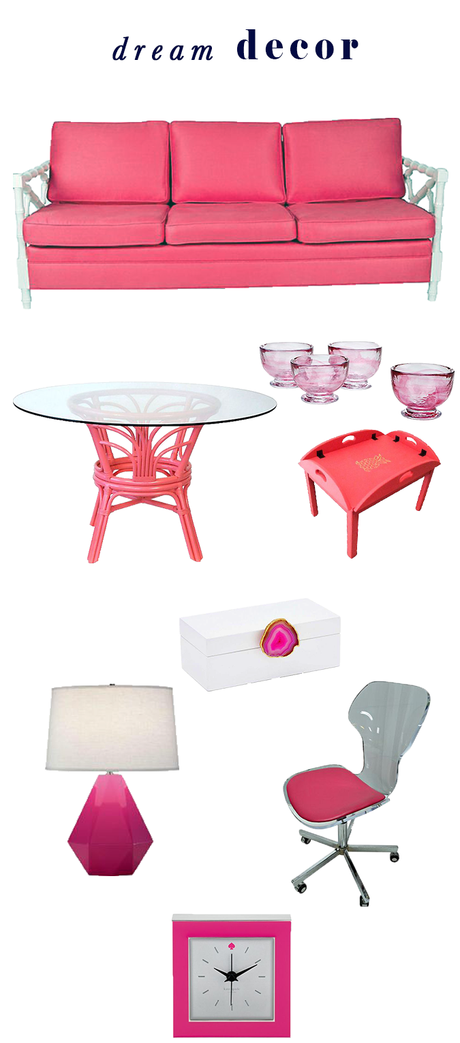 Call me old fashioned, but Barbie has had a big impact on my life. In fact, a lot of my apartment was inspired by her. Haters may hate, but I in fact find her style and femininity in addition to various other ambitious qualities to be a positive (see: my 12 page thesis on the role of Barbie in childhood development circa freshman year at SMU).
It all began with Jonathan Adler's undeniable line for the home; my pink alpaca throw is still my couch treasure, and the lacquer trays were just the beginning. Of course, I'd like to have guests over without having a pink panic attack. But at the same time, a part of me would just love to fully embrace it and throw on a fabulous pink dress and host a real life adult party.
Perhaps its the idea of a "dream space" that truly catches my attention. I can't help but find myself lusting after furniture that in my opinion would be simply perfect. Here are some dream pieces on my life's wish list for my next chapter. What are yours?

JavaScript is currently disabled in this browser. Reactivate it to view this content.