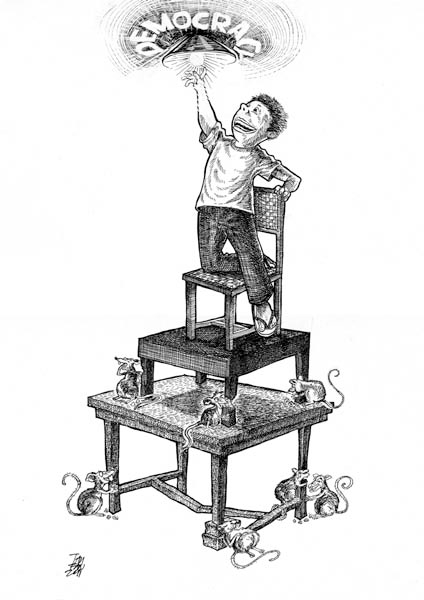 Cartoon by Taufan Hidayatullah (Indonesia), winner in the democracy category
When we launched our first editorial cartoon contest earlier this year, we didn't know what to expect. When the first submissions began to come in – we were excited. But we were really astounded when we had the final count – nearly 1,000 cartoons from 73 countries.
And it wasn't just the quantity – the quality was outstanding as well! This combination created many challenges: try choosing 9 best cartoons out of 1,000. The judges panel did their work in selecting the finalists and the public has voted online. The winners in each category as well as their profiles are here.
Needless to say the judges – who include an anti-corruption activist and a Pulitzer-prize winning cartoonist – were impressed with the quality of submissions as much as we were.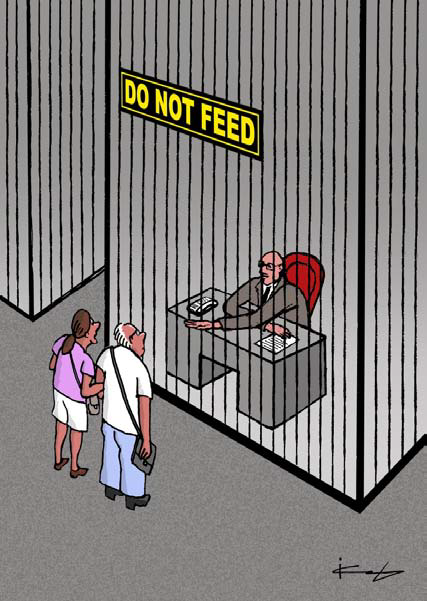 Cartoon by Ilya Katz (Israel), winner in the corruption category
But there are many more cartoons than 9 winners in 3 categories. You can view many of the semi-finalists on our Flickr album (democracy, corruption, gender equality). You'll see some general, recurring themes that are indeed universal.
Blind justice (in the corruption category) or recycled votes and puppet politicians (in the democracy category) stand out. Its hard not to notice unfairness that women deal with on a daily basis that permeates most of the cartoons in the gender category. I wish, however, there we more positive stories there.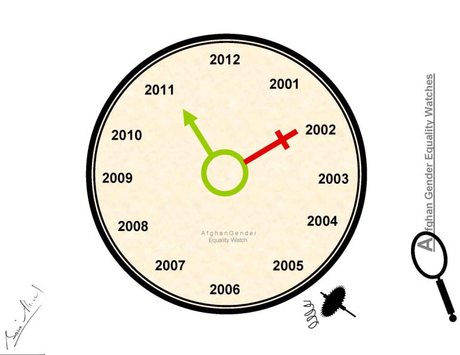 Cartoon by Basir Ahmad Hamaid (Afghanistan), winner in the gender equality category
Yet, the fact that so many people from so many different countries relate to similar problems in a similar way is telling.
Too often in the development field we hear that "our countries are unique" and that "you don't understand our problems." What we learned through all this, however, is that as unlikely as it may seem, our countries have many things in common, even though they are all unique in many different ways.