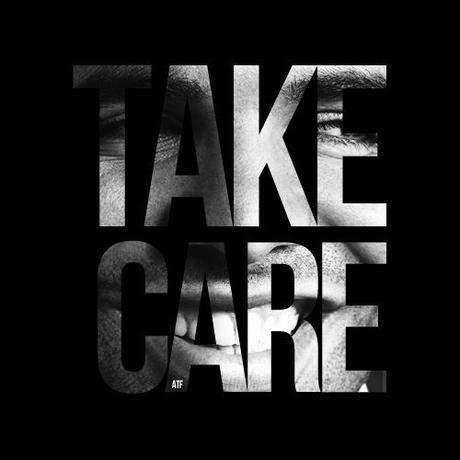 Drake's Album Finally Leaked On The Net And He's Really Cool About It Not Sure Check This Tweets

And To Be Honest We Couldn't Wait For The Album To Be Released And Have A Post About It Then As We Know It's Gonna Be "Masterpiece" From The Toronto Rapper In His Sophomore Effort "Take Care" And He Do Takes Care Of All His Fans Who Expected A Album Out Weeks Before But The Wait Was Good Isn't It ?
The 15 Tracks And Scored Mostly 10/10 On Each Song And Me And Other Friends Of The Music Rover Just Loved The Album We Even Ordered The Album So I Just Came Up With My Best Tracks From The Album (As We Don't Want To Put All Of It Because We Really Want To Download That Fu**king Album ) And Take Our Word You Wont Regret It !
So Here's Us Winding The Best Of Take Care For You
Marvin's Room/Buried Alive Interlude
"I don't think I'm concious of making monsters

Outta the women that I sponsor til it all goes bad
But shit it's all good"
Download Drake Marvin's Room / Buried Alive (Interlude)
Probably The Best Drizzy Song I've Ever Heard And The Best Version Of The Song I Mean Everyone Did A Marvins Room But o Put Up With Buried Alive With Kendrick Putting Up A Great Verse Listen It Out Thoroughly !
The Real Her (Featuring Andre 3000 & Lil Wayne)
"Well, sittin' here sad a' hell, listenin' to Adele, I feel ya, baby

"Someone Like You"? More like someone unlike you, or somethin' that's familiar, maybe
And I can tell that she wants a baby, and I can yell, girl, that you're crazy
Aw, what the hell, nope, can't be lazy, please be careful, bitches got the rabies"

Download Drake feat. Lil' Wayne & Andre 3000 The Real Her
Okay Something New And Lovely To Have Andre The Legend On A Song Definitely Makes It Worth The Listen And With Our Young Money's Jerry Sloan "Lil Wayne" It Makes It Even Better And They Deliver With The Best Out Of The Them With Setting Verses That Make A Mark With Andre Mentioning Adele Makes You Impatience To Listen To It So Just Hit The Play Button !

Hell Ya Fucking Right (HYFR) (Featuring Lil Waynne)
"She asked what have I learned since getting richer/ I learned working with the negatives to make for better pictures/ I learned Hennessy and 
enemies is one hell of a mixture"
Download Drake feat. Lil' Wayne HYFR (Hell Ya Fuckin' Right)
This Can't Get Any Better Probably The Best Drake-Weezy Collaboration  I Have Ever Checked On To & With That Jaw Dropping Beats Gonna Rape Your Ears,No More Words Just Listen It NOWWW!  
"Are these people really discussing my career again

Asking if I'll be going platinum in a year again
Don't I got the shit the world wanna hear again?
Don't Michael Jordan still got his hoop earing in?"
Download Drake Over My Dead Body
First Song Off The LP And I Knew What I Was Having An Epic Wonder If Every Hip-Hop Album Start Like This The World Would Be A Better Place !
Check Out All The Lyrics From The Album With Explanations Here (By Rap Genius) SO Here's It The Music Rover Presenting You The Best Cuts From Drake's "Take Care" For A Complete Review With Listen Check Out Sunset In The Rearview This Album Is Also On Our List Off Must Buy Albums So Buy It : iTunes