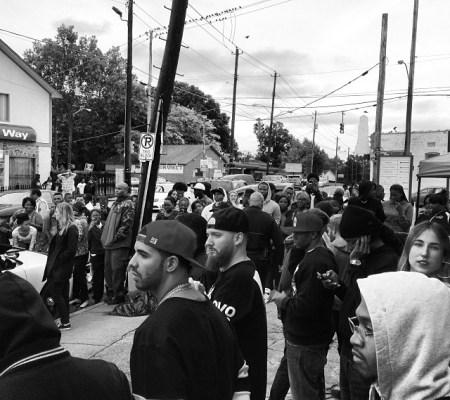 VIBE TV RECENTLY CAUGHT UP WITH DRAKE TO DISCUSS HIS NEW VISUAL FOR "WORST BEHAVIOR". DRAKE SAYS HE WAS 'HESITANT' TO RETURN BACK TO MEMPHIS & SHARES MUCH MORE. ALBUM 'NOTHING WAS THE SAME' OUT NOW!
"My family is like two different worlds and I feel like people only acknowledge one half of it," Drake told VIBE following the Charlotte stop of his Would You Like A Tour? run. "I have a lot of family that I love very deeply [in Memphis]. But if anybody knows anything about the South and how it is, it's tough to go around people who could use your help and you can't help everybody. It's like a guilt or a burden that comes over me, so I hadn't gone to Memphis in a long time."
"I kind of refused to address my real thing that I have there, which is vast family," said Drake about Memphis, who addresses how success has put distance between himself and his Memphis kinfolk on "Too Much." "It's always going to be tough—it was tough during the video. You want to see everybody do well… Instead of running from it, I just embraced it and shot this incredible, beautiful video with my beautiful family and helped out as many people as I could while I was there. Now I can't wait to go back"
(FULL INTERVIEW HERE: http://www.vibe.com/article/drake-talks-worst-behavior-video-says-he-was-hesitant-return-memphis).