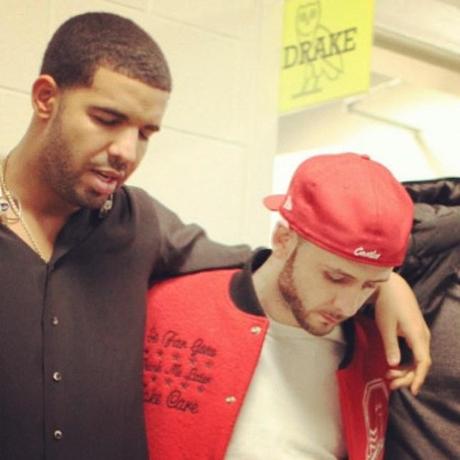 Interview: Drake's Producer/Engineer Noah "40″ Shebib Recently Spoke With Vibe TV & Discussed Drake's Latest Album 'Nothing Was The Same', Working With Nas on 'Bye Baby', The Status Of Aaliyah's Posthumous LP, Talks Cam'ron, & Much More. Read Full Interview Below!
It seems like this album ventures from the 808s & Heartbreaks-influenced sound of Drake's So Far Gone days.
"The irony is I don't listen to music. When it comes to 808s, for me, that was an influence of "Say What's Real." Drake rapped on [Kanye's "Say You Will"] and it sounded so good that I just ran with that, which developed into something that me and Drake embellished upon moving forward. But ultimately the sound of Nothing Was The Same, to me, is moving backwards, going back to some of my roots and elaborating on what we created through So Far Gone, which of course had direct implications from Kanye West and a lot of other music as well. It's not like I was listening to 808s when I was making that. I was listening to The Smiths, Van Morrisson's Astral Weeks. That's what I had on repeat. I'm not focused on what other people are doing because I'm concerned with elaborating my own musical palette and trying to discover something new".
What are you listening to now?
"Cam'ron's mixtape [Ghetto Heaven, Vol. 1]. [Laughs] I've been listening to Kool G Rap and The Smiths and, like, punk. That's where I'm at. Yo, Cam's the best. Cam's music is so R&B. That's my influence. Fuck everybody. I love those R&B/rap crosses. Especially if they're done gangster enough—it's this juxtaposition that I've always loved. We don't achieve that with Drake because he's not gangster. But instead of being on a street rapper with an R&B sound, we push on good music".
http://www.vibe.com/photo-gallery/exclusive-noah-40-shebib-talks-drakes-nothing-was-same-producing-nas-and-status?page=1