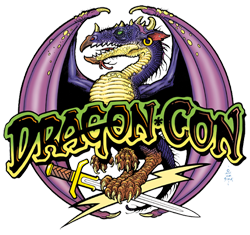 It's that time of year again Truebies! Dragon*Con 2012 is just around the corner and this coming weekend I will be heading to Atlanta, GA to start preparing. But before I head off, here is the finalized schedule of events and attendance for the convention:
Sam Trammell (Sam Merlotte), Nelsan Ellis (Lafayette Reynolds), Carrie Preston (Arlene Fowler), and Joe Manganiello (Alcide Herveaux) will all be in attendence at three panels throughout the weekend.
Friday August 31,2012
True Blood, 2:30PM
Saturday, September 1, 2012
True Blood, 11:30AM
Sunday, September 2, 2012
True Blood, 10:o0AM
We'll be taking photos and videos of all of the panels. So stick with us for comprehensive coverage!
Source: Dragon*Con.org- "Programming Grid"
Image Credit: Dragon*Con