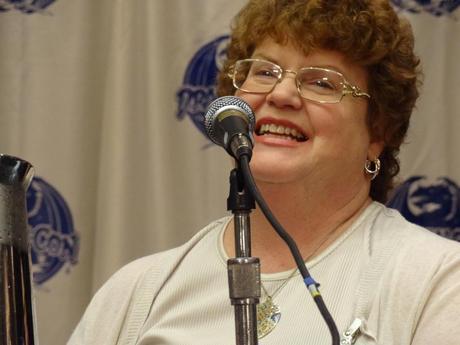 Dragon Con 2011 Day 1 Continued…
After the True Blood panel that took place at the Marriott Marquis Hotel, I headed across the street to the Hyatt to see a panel featuring the woman who started it all with her Southern Vampire Mystery Series, Charlaine Harris.  She was on a panel entitled Vampires are the New Vampires with fellow Authors Laurell K. Hamilton, Jeanne C. Stein, JF Lewis, and Chelsea Quinn Yarbro.
I was actually fortunate enough to get most of Charlaine's' answers on video. So instead of giving you a blow by blow recap of events, I'll refer you to the videos for what she said. But I have to give one quote that I don't think made it on video. I forget the context in which this came up, however the authors got onto talking about how in a lot of vampire movies, the heroines always ended up in some kind of flowy lingerie when they got bitten and Charlaine said:
"You never see anyone being bitten in a Donald Duck t-shirt."
I love that quote! So without further ado watch the videos below and I hope you enjoy the photos: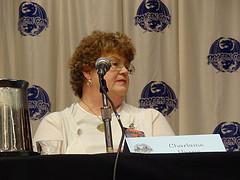 DSC00163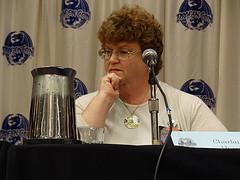 DSC00161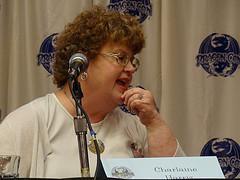 DSC00159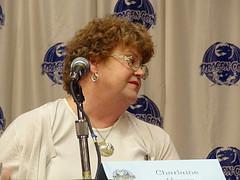 DSC00157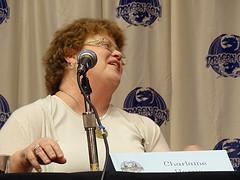 DSC00155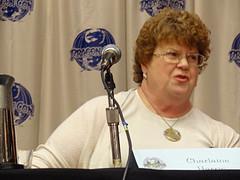 DSC00154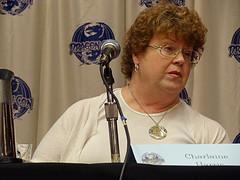 DSC00153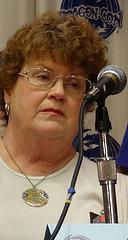 DSC00150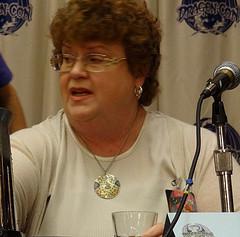 DSC00149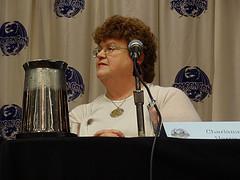 DSC00164






 « prev   1   2    next »  (17 Photos)
For more on Charlaine Harris be sure to check out our exclusive interview with her here.
Image and Video Credits: True Blood Fan Source.com