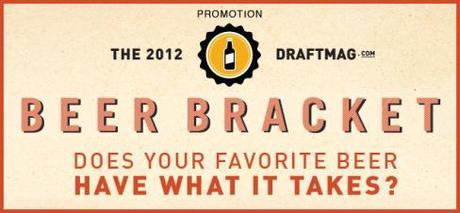 Time to wrap up your beer bracket with the Final Four and Finals of the Draft Magazine 2012 Beer Bracket.
The Final Four have come down to the following brews:
So check out the finals of DRAFT Magazine's bracket contest with the surviving top brews going head-to-head. The brewery of the winning brew gets $1,000 for charity and one lucky bracket voter will win a Beer Meister kegerator.
You can find the bracket contest and submit your picks for the finals at:  http://www.draftmag.com/beerbracket.   Voting is open through Sunday April 1st.