FirstLadyB | B Inspired By Entertainment News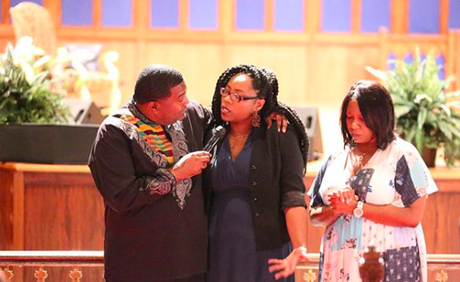 Pastor E. Dewey Smith, Jr. of the House of Hope Atlanta, apologized on Sunday to one of his church members for the churches refusal to dedicate her baby because she was married to another woman.
in a video clip posted on the churches YouTube channel titled "Church Hurt" Pastor Smith starts off sharing how he was in Dallas last week teaching other Pastors about the church and culture.
"I talked about mistakes that the church has made, mistakes I have made and things I wish I could do different. I want you to know that I'm a pastor but I'm a man. I'm a human. And although we try to do the right thing, make the right decisions, sometimes we don't always do that," he said.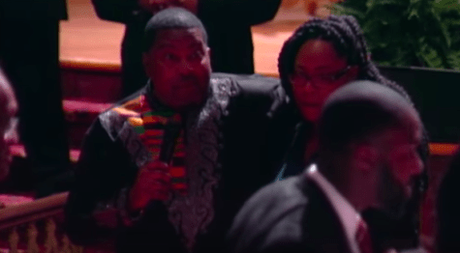 "I didn't know this, we had a baby dedication in October. I'm not involved in those dedications and stuff like that so our staff does a good job of training. I didn't know anything about it until months later, I got an email from a lady who hadn't been to church because she is one of the ladies that wanted her child dedicated," Smith said. "We decided, the staff did, that we would not dedicate the child because the baby for that baby dedication we found out that she was married to another lady. And the team said that we could not dedicate that child. Her family come here from Mississippi and I think Louisiana for the baby dedication and we decided that we wouldn't pray for the baby."
Pastor Smith looked at the woman and offered her an apology that was received with applause.
"Don't let the ignorance of people turn you against an all-loving God," he said. "Paul says we see in part. We see through a glass darkly. We don't see the whole picture. We['re] humans and that's the first time me as a pastor has ever been in that position before. And the church is not mine it's Jesus'."
He continued,
"I would just ask you both on behalf of our church that you would forgive the leadership, me, for how we didn't know [how] to handle that. You're just as welcome here as anybody else. The same grace that has saved and is saving me is the same grace that has saved and is saving you."
Amen!