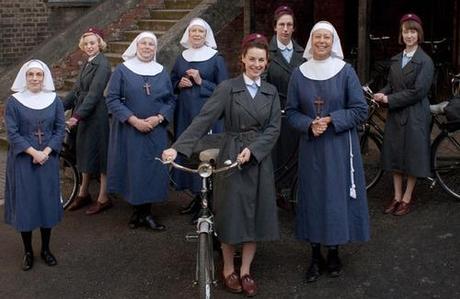 Downton is old news. We're moving forward a few decades.
Call the Midwife is 1950's East London projects. Nuns, nurses, babies, bobby sox, and post WWII England. Based on the memoir of real life midwife Jennifer Worth, the series chronicles life among the working poor living in the docklands in the days prior to birth control and the women's movement. The book is available here and the actress playing Jenny is a star. This is good stuff, people. Warm and fuzzy, cakes and pies.
The series is currently only available on Itunes.