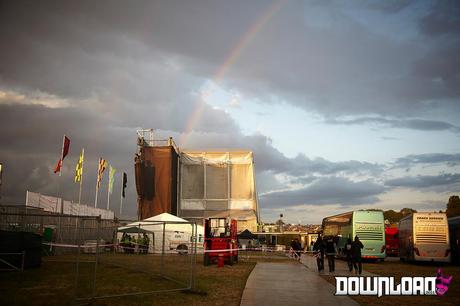 Download 2011
They were promised rain and by the end of the weekend they got a lot of it.
They were promised rock and that, was torrential and relentless.
I'm pretty sure thisfestival will only be remembered for one thing- the music.
Obviously those who were expected to shine, did. Alice Cooper put on his usual out of this world spectacle but he's been bringing it for decades, this is about the guys who showed up this year and- BROUGHT. IT.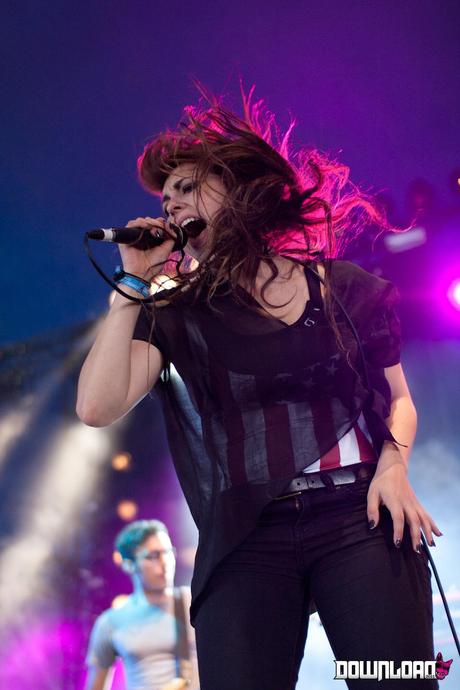 VersaEmerge
Although Sierra Kusterbeck's vocals can be compared to Hey Monday and perhaps even lights, the heavier elements of this rock duo were hefty enough for them to more than hold their own.
.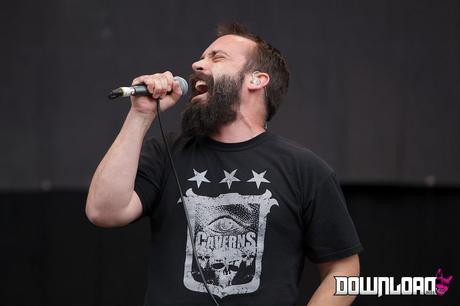 Clutch
The more typical "download" artist if you will. Heavy and long riffs, hardcore drumming but with a similar energy and intelligence that saw System of a Down once again become one of the highlights of the big game players. Clutch don't rely on that a-typical sound however, bringing in elements of blues, straight rock and even country most prominent on "Cyprus Grove" and "Power Player" it's moments like this track where you can imagine why they went down a storm.
.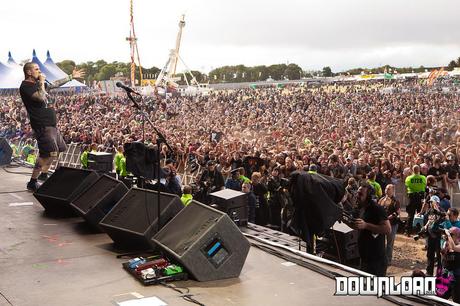 Down
Down and Clutch are in a similar vein to be honest but that's why they're both a great time. Down are more progressive and more faithful to the hardcore elements that the sound in indebted to. This is most apparent on "March" but "The Path" is the best showcase of their musicianship, both of which are off their 2007 release III: Over and Under.
,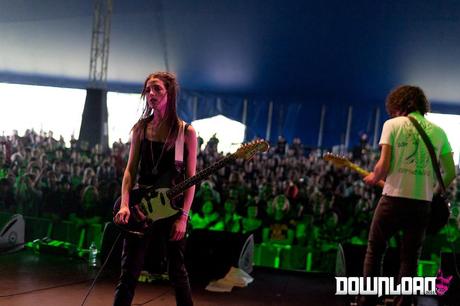 Japanese Voyeurs
These guys are actually English. Romany Alice leads their charge with the charisma almost expected from the sublimely well populated genre of goth rock. That's the usual way of labelling female fronted metal bands anyway. I wouldn't say the music is quite as dark as that but just as atmospheric.
.
Quote of the weekend-
As the rain finally stopped, Bowling for Soup took the stage-
"Do you know why it stopped raining when we started playing? God's favourite band"
Band least suited to download- Plain White T's
I feel this picture encapsulates the spirit of the festival-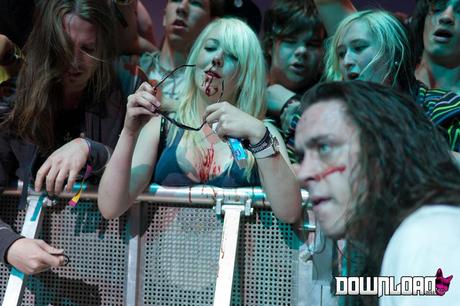 Now that's just plain fucked up-