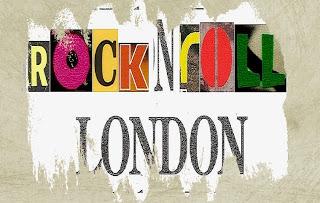 Friday is Rock'n'Roll London Day! Join the Rock'n'Roll London walk this Friday afternoon at 2:00p.m meeting at Tottenham Court Road Station






DC Editor 

& Rock'n'Roll Guide

 Adam  writes…








This week's Rock'n'Roll London Tour takes place on St Valentine's Day. As we all know, we've got to be all soppy on the 14th February. It's a day for love songs. Them's the rules.


But because it's not quite the big day yet, I'm taking the opportunity to look at the other side of love songs. 




If, as they say, the devil has all the best tunes, does it not also follow that the best love songs are about falling OUT of love? Or in love with a no-good, low-down rotter?




In this spirit, two playlists: Bad Girlfriend Songs & Bad Boyfriend Songs.


Bad Girlfriend Songs…
Track 1. Otis Redding - Respect


He's demanding Respect. He's not gonna get it from these gals…


2. Why Don't You Love Me Like You Used To Do? Elvis Costello


The old Hank Williams track covered on Costello's C&W album Almost Blue. Plaintive in the original, here it's bitter and angry. A great cover.


3. Bright Lights Big City – Jimmy Reed

Jimmy Reed blames the bright lights. To my ear, she was shopping around from the get go, Jim.


4. You Win Again – Hank Williams





The master of heartbreak, Hank Williams, just stands there taking it. Don't do it, Hank, she ain't worth it bruv.




5. Mean Women Blues – Jerry Lee Lewis





She's mean, is she Jerry Lee? Sounds like you're loving every moment, my friend. Don't come running to me.




6. You Really Got A Hold On Me – Smokey Robinson & the Miracles



One of the twin Poets Laureate of early rock'n'roll (with Chuck Berry) a yearning Smokey doesn't know if he's coming or going in this 1962 classic.


7. Girl – The Beatles





So it was Macca who wrote the love songs, eh? Forget it. This is Lennon's finest hour in the love songs department. His lyric ebbs and flows, sometimes he's got the upper hand, at others he's subservient. Deceptively simple, beautiful melody and some killer lines. "When I think of all the times I tried so hard to leave her" breaks your heart.


8. Runaround Sue – Dion


Dion's joyful vocal always said to me that he really rather liked being on the receiving end of the rough stuff from ol' Sue. Does the laddie protest too much? Is he bad mouthing her so that he can keep her for himself? Double bluff? Either way, a classic.




9. Jilted John – Jilted John 

 



A tragi-comedy in under three minutes. "I was so upset that I cried all the way to the chip shop". The desperate name calling and empty machismo in the denouement would bring tears to a glass eye.


10. The Devil In Disguise – Elvis Presley


If even Elvis can get taken in by a bad woman, what hope is there for us mere mortals?


11. Feel A Whole Lot Better – The Byrds


Gene Clark's break up song

 is, for my money, one of The Byrds' finest tracks, not least because it's a rare optimistic take on the tried-and-tested breakup song format. 

12. Comedians – Roy Orbison



The voice of Roy Orbison and the words of Elvis Costello. This was never going to be a hearts and flowers love song. Roy sees the object of his affections walk away with another man as he is stranded at the top of a ferris wheel. Not a dry eye in the house.



Bad Boyfriend Songs…




1. Respect - Aretha Franklin
Aretha demands Respect. Sock it to me.
2. Back to Black – Amy Winehouse
Deeply soulful, harrowing lyric matched by a vocal performance sophisticated beyond its years. 
3. Mama He Treats Your Daughter Mean – Ruth Brown
He's not Proper BF Material, this one. Listen up gals. If your man does even ONE of the things in this lyric, show him the door NOW.
4. Stand By Your Man – Tammy Wynette
A High Risk Strategy, this one. And the jury is still out. A gritty classic about taking the rough with the smooth? Or a misogynists' charter? If the lyric makes you a bit queasy, zone in on the hypnotic bass drum pedal work. Great drumming.
5. By the Time I Get To Phoenix
Slipping out the back door and BRAGGING about it in a breezy country song. Bad form, Glen.
6. Piece of My Heart – Bettye Lavette
Going back for more is another high risk strategy, but our Bettye is a lover AND a fighter. 
7. Papa Was A Rolling Stone – the Temptations
Epic arrangement, the Motown take on an Old Testament morality tale.
8. I Can't Stand My Baby – The Rezillos
Play it loud. If this doesn't get him out of your system, I don't know what will.
9. Ever Fallen In Love With Someone - The Buzzcocks
One of the great punk lyrics. Contains the word "spurn". What's not to love?
10. You Keep Me Hanging On – The Supremes
Heartbroken? Better call Motown. The wailing BV's, the hysterically pulsing rhythm guitar make this, for me, the best Bad Boyfriend track that ever came out of Detroit.
My Public Scheduled Tours for February 2020

13th February 2020 – Inside Covent Garden – 10am Covent Garden Tube 13th February 2020  – Old Kensington – 2pm High Street Kensington Tube
13th February 2020 – Jack The Ripper – 7.30pm Tower Hill Tube (by the tram)
14th February 2020 – Beatlemania! The Beatles In London 1961-65 – 10am Embankment tube SOLD OUT 14th February 2020 – Rock'n'Roll London – 2pm Tottenham Court Road Tube (exit 1) SOLD OUT SOLD OUT 15th February 2020 – Beatlemania! The Beatles In London 1961-65 – 10am Embankment tube SOLD OUT 15th February 2020  – Old Kensington – 2pm High Street Kensington Tube
27th February 2020 – London Horror Story – 7.30pm St Paul's Tube 27th February 2020  – Old Kensington – 2pm High Street Kensington Tube
27th February 2020 – Jack The Ripper – 7.30pm Tower Hill Tube (by the tram) SOLD OUT 28th February 2020 – Beatlemania! The Beatles In London 1961-65 – 10am Embankment tube SOLD OUT 28th February 2020 – Rock'n'Roll London – 2pm Tottenham Court Road Tube (exit 1) 29th February 2020 – The Beatles + The Rolling Stones in 1960s London – 10.30am Leicester Sq Tube (exit 1) 29th February 2020 – London Horror Story – 7.30pm St Paul's Tube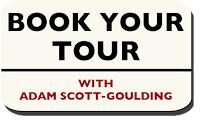 Keep In Touch…