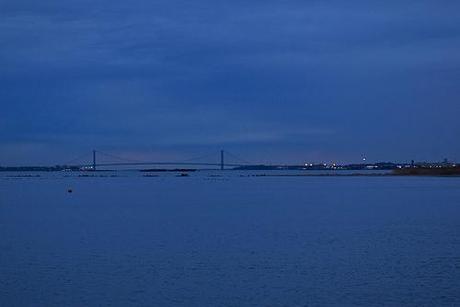 I've been to the southern end of Liberty State Park many times, and taken many shots of the Verrazano Narrows Bridge from there, and Port Liberté too. But I'd never walked along the Hudson River Walkway past Liberty National and down to the bay.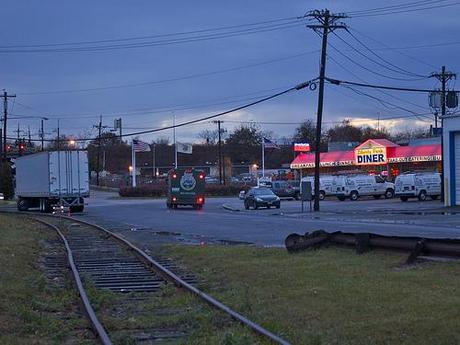 Heck, I'd never really known that walk was there until one day, after having breakfast at the Liberty Café, I decided to take a look. I didn't walk very far; I just walked past the clubhouse for Liberty National and then returned to my car. But I came back early the next morning with my camera and had a ball.
Here I'm well past that clubhouse and am looking back at it, the merged Jersey City and Manhattan skylines, and those lovely weeds: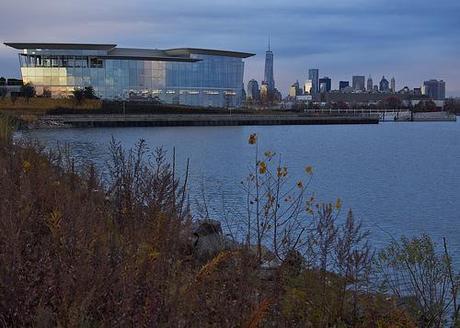 Now the path heads out over the marsh, anywhere from a foot to five feet or so above it. I'm pretty sure this walkway was submerged by Sandy: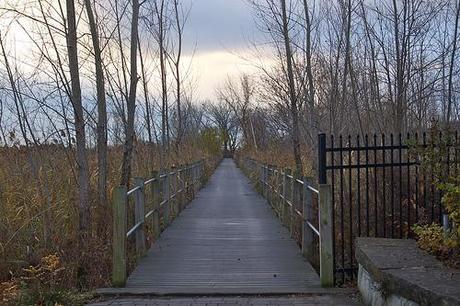 There's no sign of human habitation here. But I like that birch tree on the right.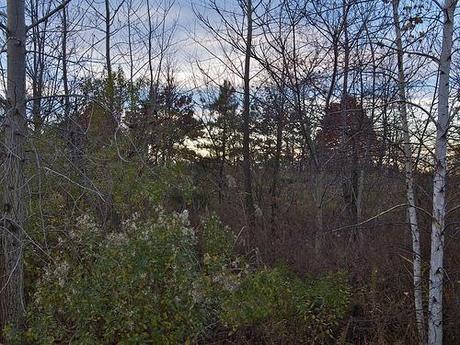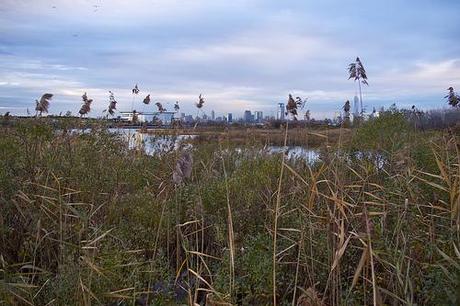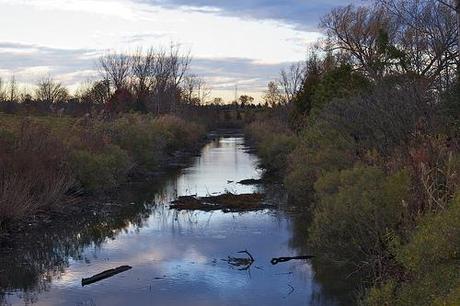 Here we see Liberty National on the right behind that retaining wall. The path leads down to the shore: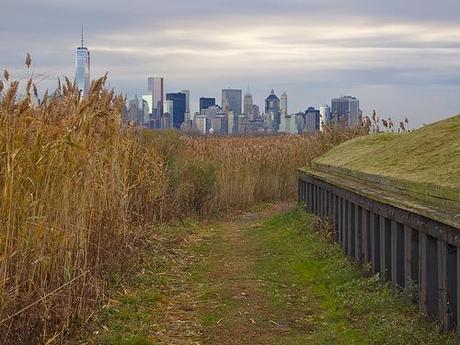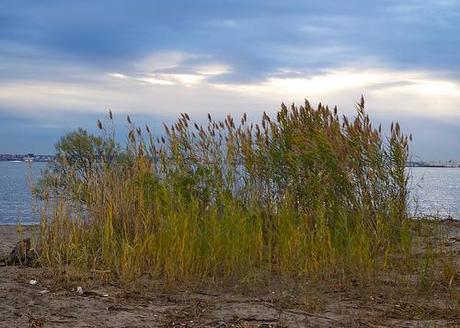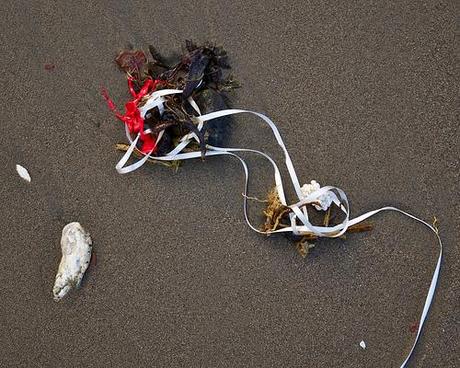 Now we just look around.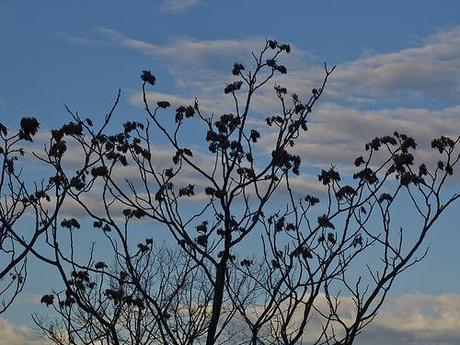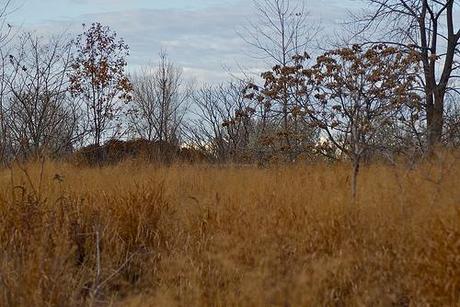 A glance at Boss Hague's legacy: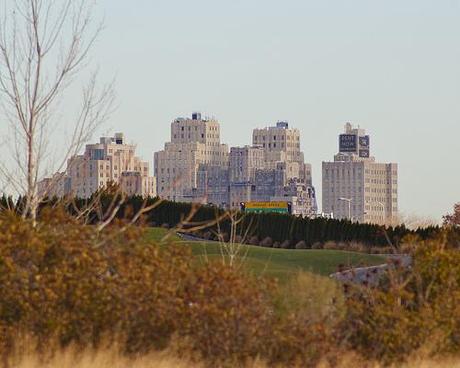 And a glance at the sun. When it's low in the sky it brings things alive.