We have neared an important time point in the Transports.  Since 1991, the Transports have moved in measured move on a time basis during upwaves. This quarter completes a smaller 10 quarter cycle, as well as a larger 22 quarter cycle: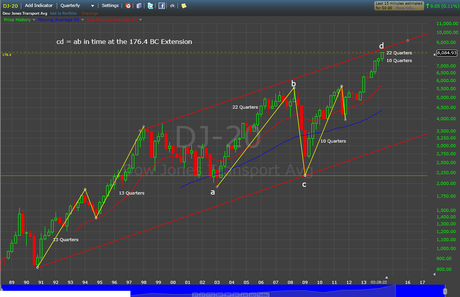 At the same time, the S&P 500 is approaching its long term 138.2 Fib Extension (the reason for the long term stop in the SPX 1920 area). Here is the calculation:

The QQQs are also hitting a multitude of fibonacci confluence: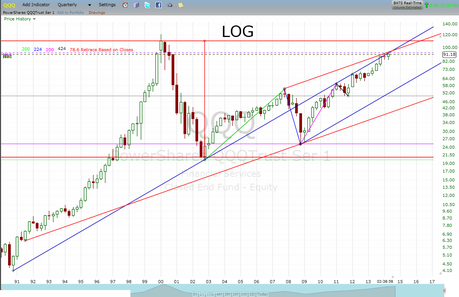 There is always a bear path and a bull path. We cannot know which path our future will choose.  As always, do your own due diligence, read the disclaimer, and make your own investment decisions.
Peace, Om,
SoulJester