Enjoy this Double Shot. Two driving tracks to get your through your day. Our 2 featured artists are K. Flay & Chickn...which, I admit, sounds like a KFC value meal. But damn they are both very, very good. Not safe for work lyrically...so grab your headphones and try not to hit anything...or anyone.

"I need noise
I need the buzz of a sub..." 
~ K. Flay
 
---
K. Flay :: "Blood In The Cut"
Kristine Meredith Flaherty, known by her stage name K.Flay, is an American musician hailing from Chicago, Illinois. Flay was inspired by artists M.I.A. and Missy Elliott to pursue a career in Rap music. She has performed with Snoop Dogg, Passion Pit, and on the Vans Warped Tour 2014. "Blood in the Cut" is the first single off her new 5-song EP "Crush Me". Like the rest of us, she needs noise.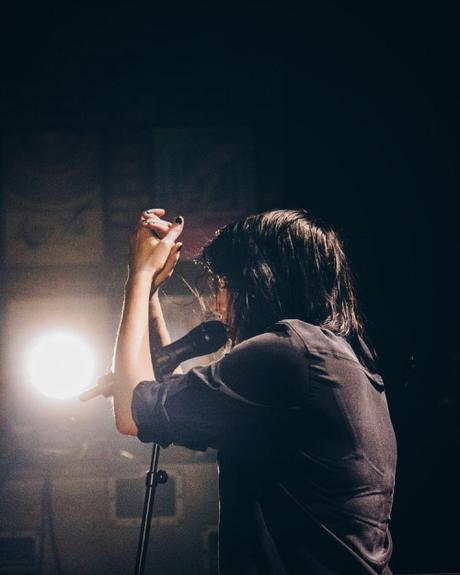 ---
Chickn :: "Aleppo / Jam"
Chickn is a music group formed during the Christmas holidays of 2012 in Athens, Greece. They recorded their first demo in the summer of 2013. They call their genre of music Jetztzeit rock. Their entire new self-title cd is out now and is great from beginning to end. They have the same sort of jam-session vibe at The Doors. "High praise, sir. High praise indeed."
---
VENTIPOP SPOTIFY 2016 PLAYLIST
-XXX-
---