Change of plan for today as the perfect indication of festival season being upon us and the ideal start to the summer, Dot to Dot has announced more acts. NEeMA will be up tomorrow instead. In addition to up and coming heavyweights The Naked and Famous and Ed Sheeran, reputable indie epitomising Darwin Deez and The Phoenix Foundation, electro outfits Totally Enormous Extinct Dinosaurs and Hurts as well as yesteryear throwbacks Mona- another set of perfectly selected artists have been teased in front of us, though you shouldn't need any more encouragement to come along although it does give the rest of the summer a hell of a lot to live up to!
To gloss over the fact Texas leviathans … And you will know us by the trail of dead are now due to play the festival would be callously ignorant. The fact that their latest album is a stripped down affair suggests that they may be without the fanfare of the previous couple of outings and that will make for an incredible show. Whether that turns out to be the case live, remains to be seen. They've been unceremoniously quiet for the past year and making serious noise is what their good at, no matter what- they're going to be unmissable.
I can personally give a lengthy endorsement to The Joy Formidable, as back in 2009 when I heard Cradle and was grabbed, checked out their pre-album a balloon called moaning, loved it and went to see them live a half dozen times over the next year. Live they are the greatest time and have paid their dues, now they're getting serious attention from all areas playing the NME radar tour and finally releasing their killer debut album Big Roar. Do not miss.
As ever there's a few bands that you don't know yet but over the lead up to the festival you'll get to like a bit and eventually love after you come away, here's the official word on the other latest names on the bill-
"… UK Bass behemoth SBTRKT will be on hand to slay crowds with his crisp and driving sound. Alloying deep, techy vibes and heavy electro to broken beats and wobbly bass, his sound is as unmistakable as his voodoo mask.
Benjamin Francis Leftwich whose awe-inspiring guitar playing and amazing harmonies have marked him out as one to watch for 2011 will be traversing Dot To Dot's triumvirate of cities to the wow the crowds. New York duo Cults have been causing a stir in the past six months and will be joining the Dot To Dot juggernaut to showcase their faultless 60s inspired indie-pop. Award winning folk singer songwriter Ben Howard will be entrancing crowds with just his acoustic guitar and his incredible voice that has won him a litany of accolades. Five-piece pop-rockers Wolf Gang, led by Max McElligott will be pushing their 80s tinged grooves to the limit, neo-dubstep synth duo Alpines will supply their glacial thrills, heads down acid action, replete with thunderous drums, will come courtesy of Blawan, Canadian up-and-comers Braids will demonstrate the dreamy baroque hooks that have the world's music press all hot and bothered, DOM will amaze one and all with their infectious reverb drenched surfer sounds and Sweden's Royal Republic will add a touch of searing rock to proceedings."
I've made a collection for you to get to know the artists a little more intimately, as ever many of these bands will be featured over the next couple of months as we build up to the big kick off, enjoy.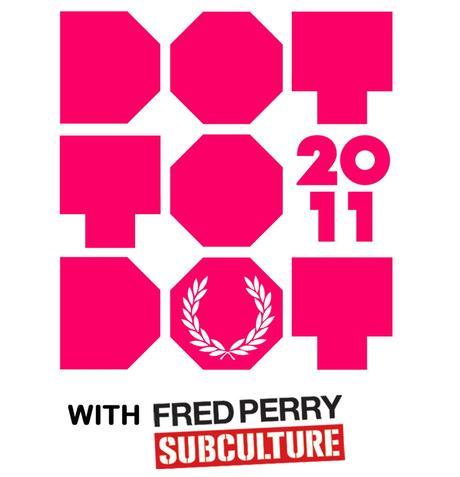 Outroversion Presents: Dot to Dot 2011
… And you will know us by the trail of dead- Pure radio cosplay // Summer of all dead souls
The Joy Formidable- Cradle // Austere
Cults- Most Wanted // Go Outside
Hurts- Wonderful Life // Stay
Darwin Deez- Bad Day // Deep Sea Divers
Ben Howard- Soldiers
Wolf Gang- Back to Back
SBTRKT- Look at stars
The Naked and Famous- Girls like you // Punching in a Dream
Mona- Walk in the park (Beach House Cover)
The Phoenix Foundation- Pot // Buffalo
Braids- Lemonade
Royal Republic- Tommy Gun
DOM- Living in america
Alpines-Drive (remix)
Totally Enormous Extinct Dinosaurs- House hold goods // Garden
Blawan- Fram
Dom- Living in america
Ed Sheeran- You need me I don't need you // A Team
Royal Republic- Tommy Gun

DOWNLOAD