This year my husband and I have decided to make some renovations on our home. It's been nearly 7 years since we did any major redecorating to it. One improvement that we've discussed is changing our interior doors–all 18 of them! Five of them are bi-folding metal closet doors that are painted white. All doors are original to the home, which was built in the mid-1960s, so I think it's safe to say they could afford to be updated. During our earlier home renovation, we improved the doors by changing the hardware and repainting. This time, however, I'm looking to try something a little different. I would love to keep our existing doorknobs, which are high-quality pieces made of brushed nickel and oil-rubbed bronze. We have arranged for a couple of contractors to come in next week to give us estimates on replacing the doors. To prepare, I've been doing some research on different design styles of interior doors. Here are a few that have caught my attention and that I would love to incorporate into the remodeling.
The foyer is where one of the 5 bi-folding doors is located. I like doors that contain mirrors, because they increase the illumination in the rooms. I saw the door in the picture below and immediately fell in love with it. This door would give the space a beautiful modern look. I like the fact, too, that the mirrors are recessed into the panels. There's no need to hang a separate mirror in the hallway. Plus, I think having a door like this in the entry way sets the tone for the rest of the home, signaling to all people entering that this is a home with a modern design theme.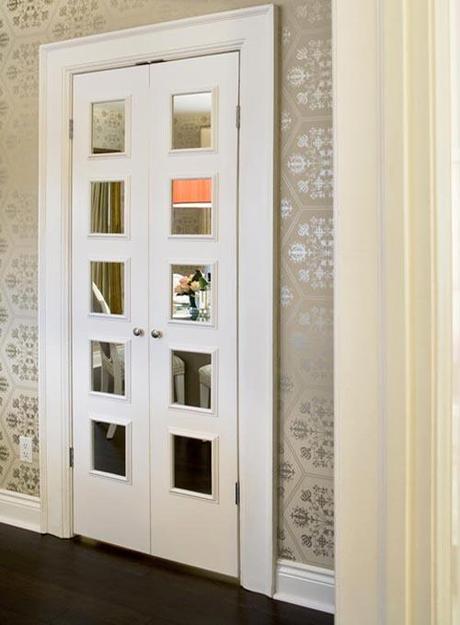 Image Source: www.hgtv.com
Another possibility would be converting the bi-fold door into sliding doors with frosted glass.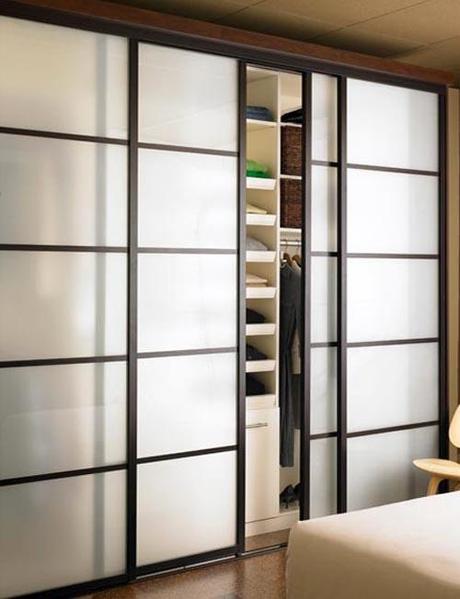 Image source: www.slidingdoorco.com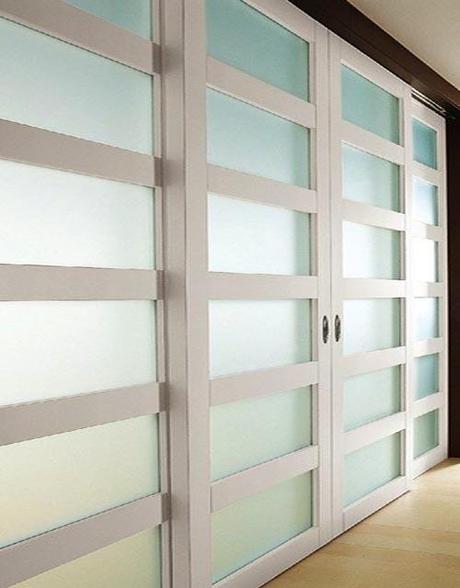 Image source: www.modernus.com
Our 3 bedrooms have a total of 3 bi-fold doors and 5 regular doors. Mirrored closet doors would be just the perfect design look, don't you think? After all, a girl cannot have too many mirrors!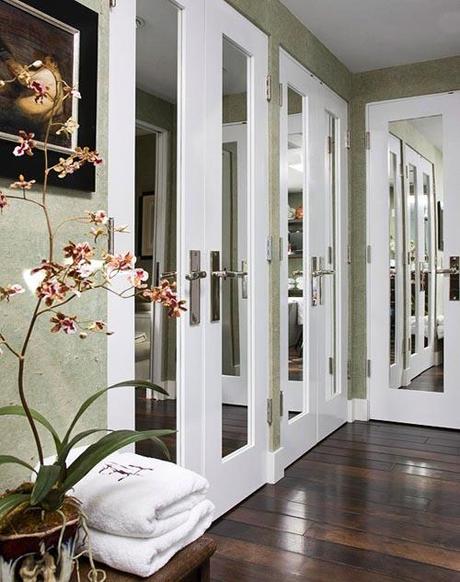 Image source: fabuloushomeblog.com
In a previous blog, I mentioned that one of my must do's this year is to reorganize the kitchen pantry. Here we have a bi-fold door as well. I'd like to have a chalk board door to help me keep me keep  my grocery list updated.
.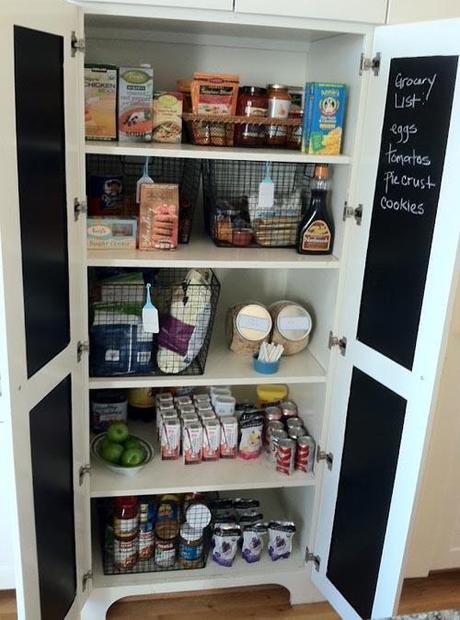 Image source: www.birdsofafeatherdesign.com
For the 2 powder rooms, I'd like to paint the inside of the door the same color as the interior walls and the outside of the door the same color as the exterior walls. Such a look will be very chic and it provides a very unexpected finishing touch.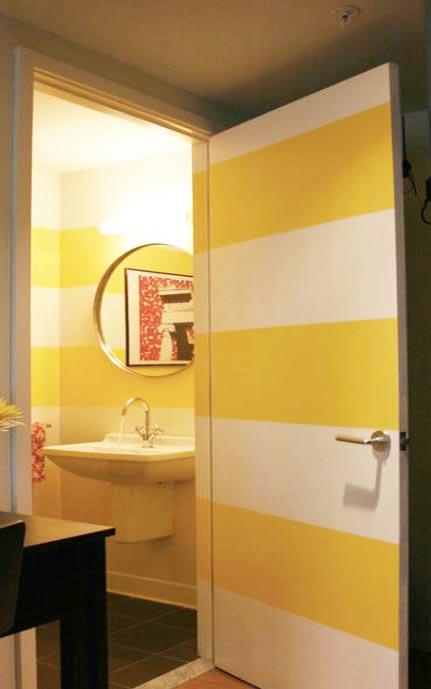 Image source: www.eE-interiordesign.com
Another idea for making a door more interesting is to highlight its design details with a color that is rich and vibrant.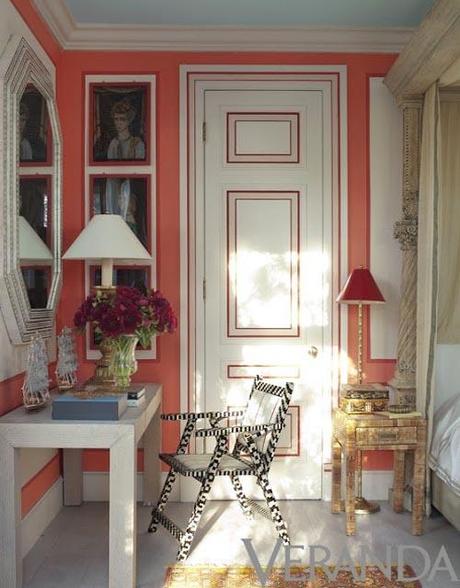 Image source: www.veranda.com
This is just one of the renovations we are planning for this year. I'm so excited about the changes–I feel like a kid in a candy store. I cannot believe that I'm going to say this, but I cannot wait to encounter the dust and chaos that are inevitable to renovations.
Simone