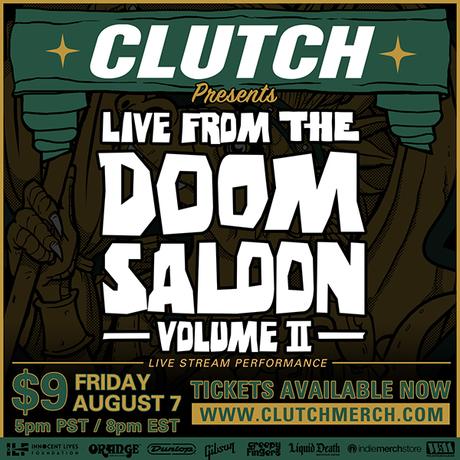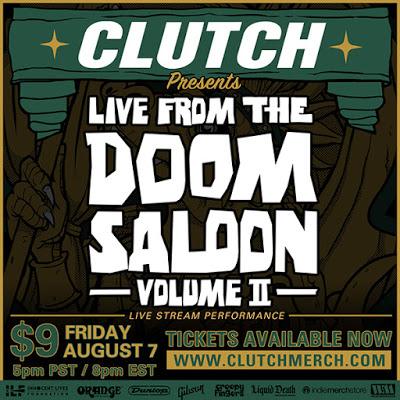 The second Clutch live stream performance has been announced! Live from the Doom Saloon Volume II will take place on Friday, August 7th and 5PM PST/8PM EST.
Tickets are AVAILABLE NOW at www.clutchmerch.com
CLUTCH has invited their fans to choose the setlist for the band's live stream concert.Fans are encouraged to construct their dream 14 song setlist via ClutchSetList.com.
Neil Fallon, Tim Sult, Dan Maines, and Jean-Paul Gaster will choose their favorite of the submissions and perform that set on August 7th at 5 pm PST / 8 pm EST. www.clutchmerch.com also offers ticket bundles with exclusive merchandise and a limited-edition vinyl pressing of the entire performance which includes a signed lithograph poster from the band.
Anyone who misses Live from the Doom Saloon –Volume II concert will be able to stream it on-demand through the weekend, right up till 11:59 pm EST on Sunday, August 9th.