Hello my NYC darlings, I bring you a fabulous sample sale. For those of you who adore gorgeous, feminine, fun, flirty and sophisticated dresses, you have to make your way to the

Donna Morgan Sample Sale

next week. Not only are her dresses stylish and modern, they are great silhouettes that are uber-flattering to any body type - I swear Donna Morgan is the curves whisperer.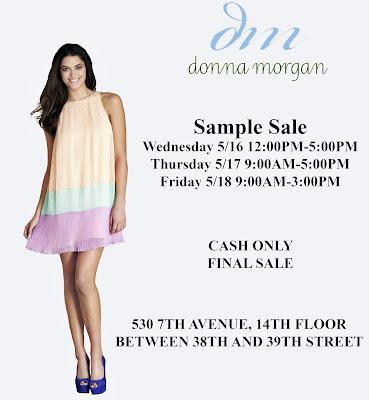 The sale is Cash ONLY and I was told there is nothing over $40.00 (dresses usually go for $150 +). I hope to see some of you there. dates again are:


Wednesday, May 16th: 12pm - 5pm 




Thursday, May 17th: 9am - 5pm 




Friday, May 18th: 9am - 3pm