RAVI'S RIGHT!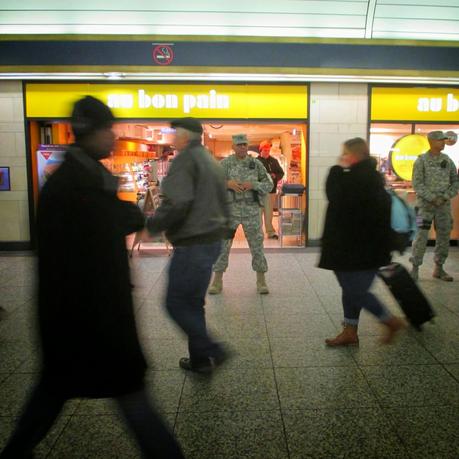 I am not a big follower of television/radio/internet preacher types and don't make a very good groupie for their work.  I have heard several over the years one way or another, but don't really keep up with any of them to any degree.  This week, though, I happened to be turn on a car that had a Christian radio station on, and Ravi Zacharias was speaking in his regular show.  I generally have enjoyed his messages the few times I have heard them, so appreciated listening to him during my short jaunt across town.  
I picked it up in the middle of the message, and had to turn it off before it was completed, but in the portion I heard, Ravi was discussing 1 Timothy 5 and the church's obligation to widows.  
In the course of the presentation,  I noticed that he mentioned verse 9's description of widows who qualified for assistance, and that he referred to her as "being faithful" rather than having only had one husband.  I didn't get to hear his full discussion of that, but was pleased because that has also been how I have understood the reference in that passage.  Many have taken the wording there and the wording regarding elders and deacons back in chapter 3 to mean that the individual cannot have been divorced.  Being a one woman man, or a one man woman, could be taken that way, but it seems to me more natural to go with what I

think

Ravi was saying and place the emphasis on being faithful to one individual in our marriage relationship, rather than rejecting all who are divorced, which does not seem to match with other statements of Paul.  I may have misunderstood what Ravi meant, since I missed the other part and probably won't be looking it up, but I think I caught it correctly.
However, the main thing that I really appreciated (and which reinforced my understanding above), was that Ravi made a point to say that if someone's spouse dies…or if an individual ends up divorced…then they would be wise to wait at least two years before considering entering into another relationship or making a major decision, and recognize that during those two years, one's ability to make good judgments is likely impaired.  
I was pleased that he included both options of losing a spouse, and I am in full agreement with his recognition that one's ability to think clearly and make good decisions is clearly impacted by the trauma of death or divorce.  Just as a physical injury takes time to recover before regaining full strength and restoration, so also the emotional and spiritual impact of loss of a spouse (or other close loved one), will leave an imbalance that takes time to be renewed.
I have heard it said that healing/restoration after a divorce takes 1 year for every 4 (or some say 5) years of marriage.  That is, if you were married 20 years before divorcing, the healing of the brokenness you are experiencing will require at least 4 years, maybe 5 or more.  Not that it isn't possible to move forward before that "deadline", but the wise individual will be very cautious about how far forward and how quickly those steps will be.  And I really agree with Ravi, that major decisions should not be made for a while, and two years seems to me to be a good number. 
Unfortunately, as Ravi also pointed out, our emotional state can become so impacted that we long to move forward and are tempted to rush the process (or short circuit it).  We are tempted to get out of the pain and uncertainty by lunging ahead and not recognizing that our thought processes have been significantly hindered, because we have been knocked so off balance by the trauma of our loss.  
If you are a person who is recovering from a divorce or death of a spouse (or know a person who is in such a state), I strongly encourage you to not allow yourself to be hurried by the whirlwind of emotions around you.  
Though the pain may be intense, and the loneliness overwhelming, moving into another relationship out of that intensity and loneliness can set you up for a second loss with further devastation on down the road.  Much wiser is the one who first works with God on his or her own recovery and emotional healing, walking through the pain to get there, so that if a time comes when a new relationship emerges, he or she will enter that new relationship as a healthy and whole person, rather than as a needy and unstable one.  
The truth is, though you may want to rush, there is no need to do so. 
If God indeed has another relationship for you in your future, that relationship will be there at the appropriate time, and since God is in charge, can wait for you to heal up so that what you enter next will be the best relationship possible.  God's timing can move quickly or it can move slowly, but it never hurries, and it never rushes things.  God's timing is deliberate and wise, and for us to move forward with God, we need to be the same way.  I have known individuals who tried to rush these things, and ended up creating more heartache and loss as a result.  Instead, walk with God toward that healing first, one step at a time.