I don't like it when folks lose their homes and personal belongings in natural disasters.
I don't like it when it's impossible for a clean-up to begin in ernest, flood waters linger, looters get greedy and spirits crumble.
It's scary to shuffle your children into safe rooms away from the threat of glass shattering by roofing iron and flying boughs.
It must be even scarier for the people of major regional towns to be rescued en masse from their roofs.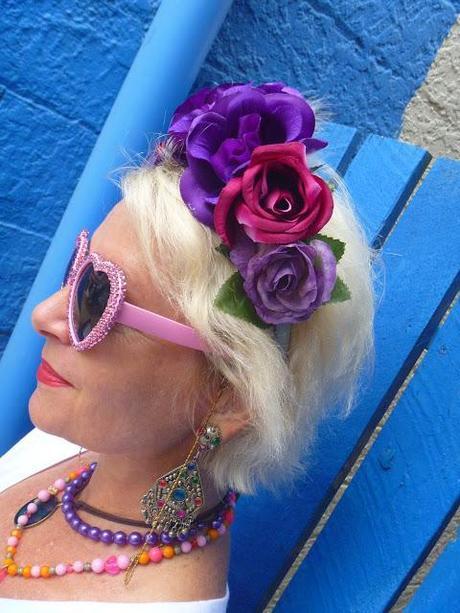 Spare a thought and maybe a penny for the thousands of homeless Queenslanders who've lost everything in the tornadoes, cyclonic winds and floods so many of us have experienced this week.
It's been such a sad time for so many.
And a rather frightening experience personally, what with living on top of a steep hill, spending nights listening to flying objects pass by and waiting, just waiting for our seven-metre wall of glass to shatter.
We're fine, but many aren't thanks to the mass fear and devastation delivered by Cyclone Oswald.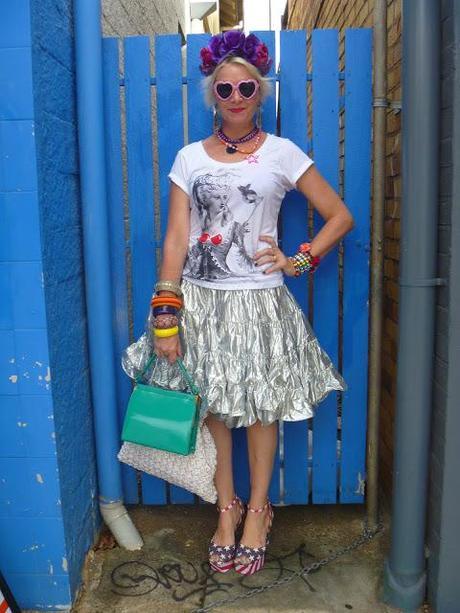 My attempt to try and raise some smiles today.
It worked.
I guess getting one's nips out will do that.
Headband - Sassy Vamps!
Red Nose Day VW t-shirt - gifted by darling Tra-la-la
1950s crinoline - Garterbelts and Gasoline Festival
Bangles, earrings, white crochet granny bag, purple beads - thrifted, gifted and bought from Vintage Wishes
Shoes - Jeffrey Campbell sale
Green 
handbag - Dandelion Vintage sale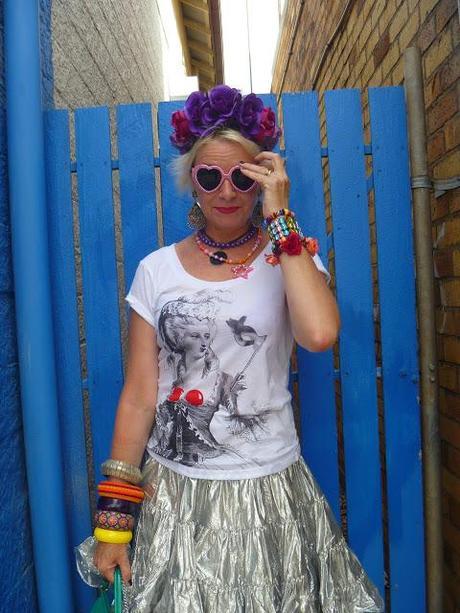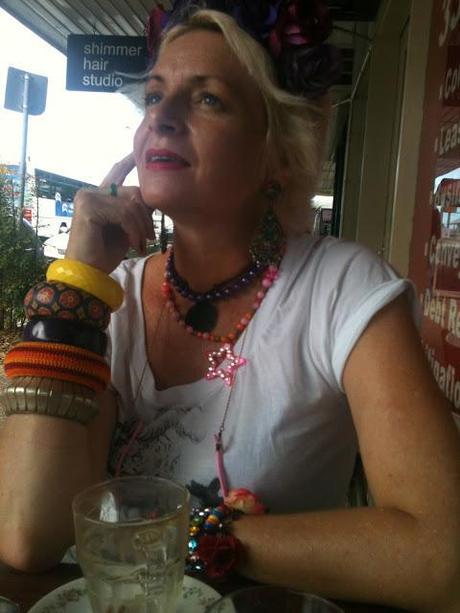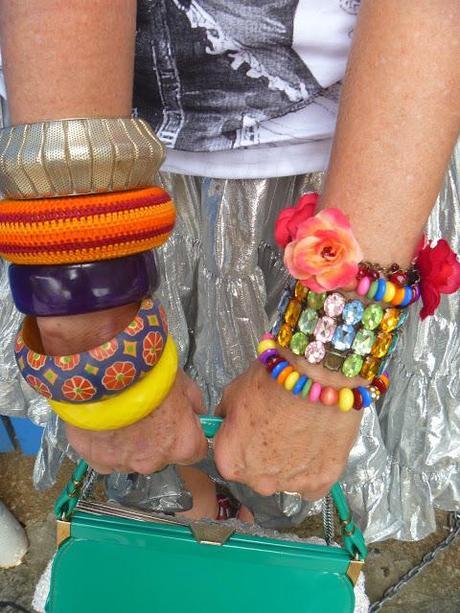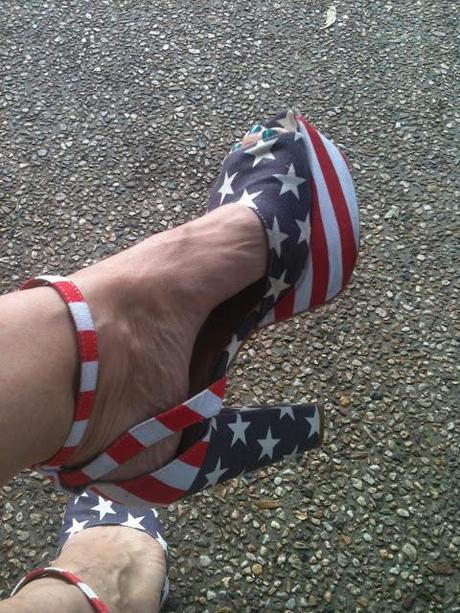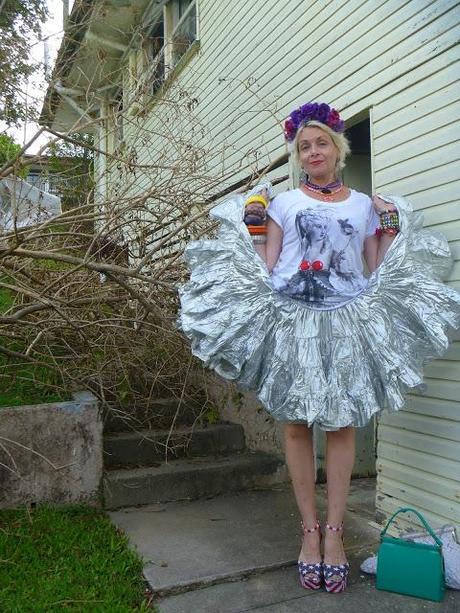 We lost a tree and gained a few more gray hairs, but we're safe.
You can read more and donate to the Red Cross Flood Appeal here.
Baci,
Desiree xo