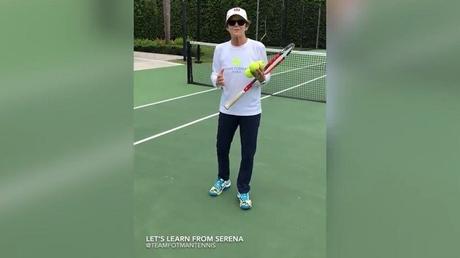 Hi everyone!
Tennis isn't just a game of skill; it also requires strength, the ability to strategize and problem-solve, and emotional control, the latter of which I'd like to address right now.
We all can agree that highly competitive tennis players are passionate about their sport, and I'm not saying that's a bad thing. But some personalities, when under intense pressure, will lose control of those emotions and revert to the "blame game", blaming everything else and everyone else for their own faults.
Take what happened in the U.S. Open women's final, for example. Everyone has their own opinion, and the debates are still ongoing, so let's use it and learn from it.
As a coach, I work hard to teach my students (many women...not easy!) to dig deep and find the fault within themselves when they're down in a match, rather than blaming all external factors. If they keep looking elsewhere for the fault, they can't grow as players.
Don't lose the passion. Seek within to win the match!
As always, my goal is to give all of you the tips and tools you need to be the best tennis players you can be. If you have any questions about rules, or situations that happened to you, please tell me about it in the comments section below and I'll address it in a future video! Also, be sure and share my posts with your tennis friends, and connect with me on and Youtube!