When I was growing up, I watched as my friends' families faithfully went on charter vacations to exotic-sounding locations like Puerta Vallarta and Cancun every spring break. They would come back with cornrows in their hair, stories of snorkeling with tropical fish, and tan lines in the middle of the cold Canadian winter. I never thought much of it, as my family wasn't very interested that type of vacation.
When I got older and started traveling solo and with friends, my backpacker buddies and I often made fun of the people at the big all-inclusive resorts as they got yet another daiquiri with their magical wristbands all day. We figured it must be very boring and that people who took these vacations weren't interested in seeing anything that location had to offer.
My perceptions all changed the summer a friend of mine suggested taking a package vacation after we had finished a long, hard summer of work on a university break. At first, I scoffed, but then realized that I was way too tired to put together my own trip itinerary, and we had limited time left before we had to go back to school. I decided to give it a try on a Caribbean trip.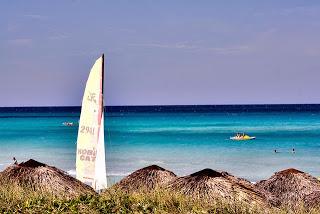 Expedia
. Gone were the hours of trying to choose the best flight times & connections, and the miniscule differences between different hotels. Everything was taken care of for us from start to finish with a few clicks. We were on our way to CUBA!
When the departure day finally arrived, once we got to our airport, everything was taken care of – since we were on a charter, there was no waiting in line to check in as it's only the people on that flight (and not a bunch of other flights on the airline leaving around the same time) checking in. On the plane we were served champagne and a full breakfast for free! I still haven't had that on any other airline I've been on. Once we arrived at the airport in Cuba, there was no struggling to find a local taxi that wouldn't rip us off – we got straight on a bus that took us to the hotel. At the hotel, mojitos were waiting for us and we were taken to our room. We were given our magical wristbands, and we definitely made good use of them at the bar. We spent seven days exploring the beach and taking in several activities that our activity coordinator had on offer – there was an amazing day on a catamaran cruise to a secluded island where we were treated to lobster lunch, and another day of horseback riding on the beach. In between these, we actually had a blast at the hotel with something new on offer every day, such as Spanish lessons, salsa dancing and Cuban cooking classes.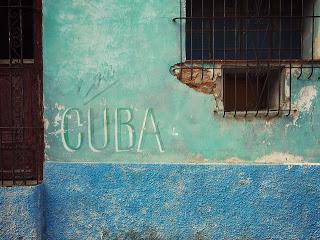 This post was brought to you in affiliation with Expedia.
Guys, make sure to follow me on Facebook, Instagram and Twitter ... there's lots of extras posted there that don't make it onto the blog. I also have Google+ if anyone even uses that? And I'm on Bloglovin', so you can follow me there too! Plus it makes me try to post more than once a month. So there's that.