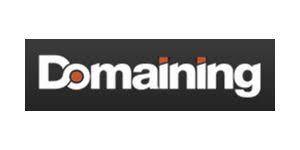 Francois at Domaining.com is rolling out a monthly newsletter for Domain Brokerages. Good idea not everyone in the business is in touch with all the brokerages or gets all their newsletters.
This is the first issue of a new monthly bulletin which exclusively features names for sale by brokers.
If you want to buy one please contact the associated broker directly.
Apology.com … $150K
Bribe.com … $105K
Fisherman.com … $125K
Oral.com … $600K
Quantity.com … $175K
Withhold.com … $25K
Suppose.com … $25K
Debt.io … $49K
Figaro.com … $100K
Monkey.com … Make Offer
Acquisition.com … $250K
Doob.com … $350K
Bone.com … $500K
PrivateStorage.com … $110K
HVF.com … $55K
University.com … $1.2M
Service.com … Make Offer
Viajes.com … $500K
Cards.co … $40K
DepilacionLaser.com BIN $18K
HMO.com … Make Offer
Oli.com … $80K
Cola.com … $200K
Blunt.com … $140K
Tiara.com … $100K
KNP.com … Make Offer
Inquiry.com … $350K
Rod.com … $370K
Reactor.com . $275K
Steal.com . $85K
Advising.com . $25K