As a couples' counselor, I hear this painful song so often . . . He/She has changed so much. This is not the person I married at all!
Do you ever wonder why this happens?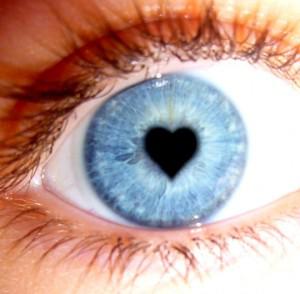 How many stories extolling love at first sight have you heard and thought to yourself, how incredibly romantic? And how many of those love stories have a happily-ever-after ending? Not many, simply because there hasn't been time to know the other person without mirroring what they expect us to be, often losing our very self in the rush to please.
Most romantic relationships start with Kodak moments when the world is viewed through rose-colored glasses as proverbial lovers rush across a flower field in slow motion to find the other's arms. It's a wonderful time and we all love the celebration such joy brings.
We are at our most beautiful and most handsome in the first throes of love. That's the time when we try our hardest to look and be our best. We often take cues from our new partner and respond in ways they want us to, sometimes even saying "He/She allows me to be and see myself in such a different way!"
What if "this different way" isn't you at all, and might be the actual opposite of who you genuinely are? As time passes and warts begin to bud, and most every relationship has one or two, we will eventually revert back to our old ways of acting, thinking and feeling, finding comfort in our old familiar selves.
Then who's doing the changing?
The thrill new love brings should be embraced and enjoyed, but not at the cost of losing ourselves in the process. Your lover was attracted to you because of how you appeared at that moment in time. If you were pretending to be something or someone you weren't, you both will be disappointed as the relationship moves forward. It's difficult to reclaim our authentic selves once we became entrenched in a false persona.