Heart-spotting Contest Entry
There's just no stopping Sylvia W. – heart-spotter extraordinaire:
Our rescue greyhounds were gifted these delectable treats, and we were rather surprised to see they were made with love. Real love. In the shape of wheat-free, no-extra-preservatives-added hearts. I'm not sure the canines noticed as they swallowed them whole in less than 10 seconds; but as we all know, pet food marketing is meant for people, not pets.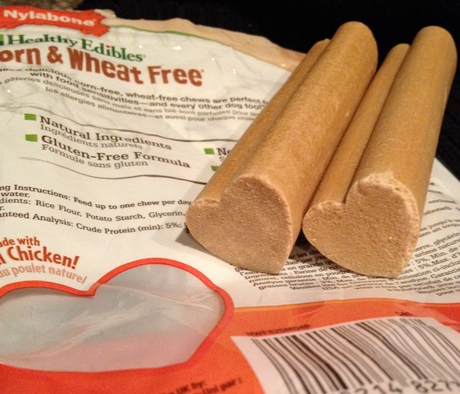 Heart-shaped (and heart healthy) dog snacks by Nylabone
(submitted by Sylvia W.)